The soft fork proposed to fix the sticky situation The DAO has dragged the Ethereum community into is here, and is a perhaps disproportionately drastic to the problem. The proposed solution to the DAO attack is to freeze all funds in the contract by blacklisting the hashes that correspond to the stored Ether. Want to withdraw funds from the DAO or "split" from the failed experiment? Be prepared to do so on an alternate Blockchain.
Read Also: Exiting The DAO Legitimately Would Take 67 Steps, 48 Days

Soft Fork Praised Within, Decried by Ethereum 'Outsiders'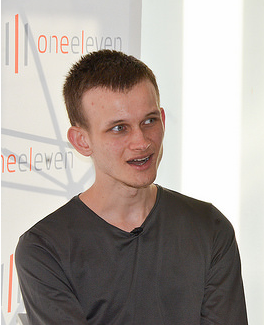 The interesting facet of this development is the recent update to the blacklisting methodology being used by the Ethereum devs. It has become a "generic function" as of today. This means that Miners can discriminate against entire regions or groups of Ethereum users, effectively banning them from doing business on the network by freezing their funds:
"This will also allow anyone to make a proposal to the majority of the miners to ask them for help for any future possible soft forks by allowing them to ignore blocks that take certain actions undesirable by the community."
While this soft fork comes as a boon to the Ethereum Community, as this intervention is certainly better than letting The DAO (and possibly Ethereum, by extension) crash and burn, It continues to be contentious in the wider Crypto community. The fear is that this solution has too much potential for abuse. For example, The blacklisting protocol could be used as an anti-competitive measure against disruptive DAOs, Dapps and Ethereum users by entrenched Ethereum miners and Users with large holdings to leverage.
Another possibility, discussed by Andreas Antonopoulos on Twitter, is that law enforcement or regulatory bodies could split the Ethereum Blockchain by region or along other lines with mandatory "blacklisting" legislation.
Soft-fork made into generic blacklist of code hashes. FAR WORSE precedent now. Bad move people. Blacklists are herehttps://t.co/7InlKbobQL

— Andreas (@aantonop) June 19, 2016
The strong measures taken by the Ethereum Devs are a very divisive issue, and while intervention was arguably needed to effect a positive outcome after The DAO's collapse, the long-term concerns that the soft fork raises cannot be dismissed out of hand. Whether or not this new feature of Ethereum's infrastructure is abused, or used effectively remains to be seen, and is largely dependent on what the masses involved with Ethereum deem "undesirable actions." The new realities the resolution presents for DAO and Ethereum Dapp developers, individuals with significant ETH holdings will be complex and far reaching regardless of the outcome.
Thoughts on the soft fork? Let us know in the comments!
---
Images courtesy: The DAO, Ethereum Foundation, Jan Miranda