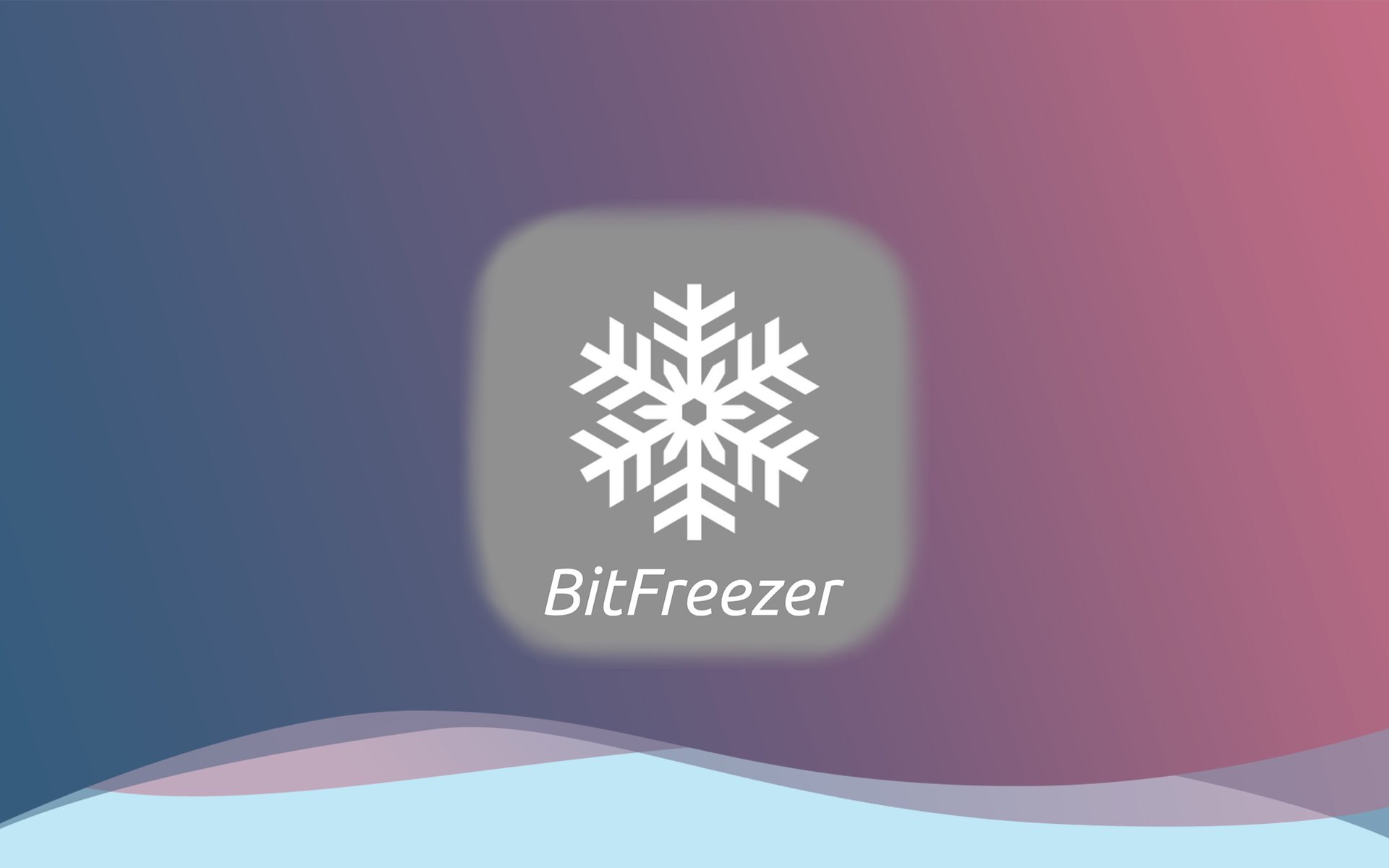 Press releases
There Is a New Player on the Market and Things Are Looking Pretty Cool (Almost Literally)!
---
"Received my BitFreezer today! Absolutely love the product. It's discreet, fits in your physical wallet and has a great UI. The thing I like about it most is the fact that it has a full-fledged operating system with built in TOR. I'm considering buying a couple more." – Sas Harmer
---
…BitFreezer is here!
Safe, secure cold storage for your crypto assets.
A compact and convenient wallet design (at a very affordable price).
Not to mention it comes in a stylish package too!
Keep your crypto assets safe with the BitFreezer wallet with the following Key Features:
A wallet with security at its core that doesn't require a continuous Internet connection
Built-in, bootable BitFreezer OS: manage your crypto funds securely
A genuine multi-wallet supporting Bitcoin, Dash, Bitcoin Cash, Litecoin, Ethereum, Ripple, NEO, ERC20 (without MEW), NEP5 and growing
True affordability at $49 USD
3-layer security + physical encryption technology
Antihacking protection embedded with the hack-proof, independent BitFreezer OS
BitFreezer uses enhanced network security through encrypting Internet data on the TOR Onion Circuit
Recovery: use Google authenticator app to recover lost funds if your BitFreezer is stolen
Plus seed encryption option
BitFreezer Is Affordable, Versatile And, Above All, Highly Secure!
How BitFreezer measures up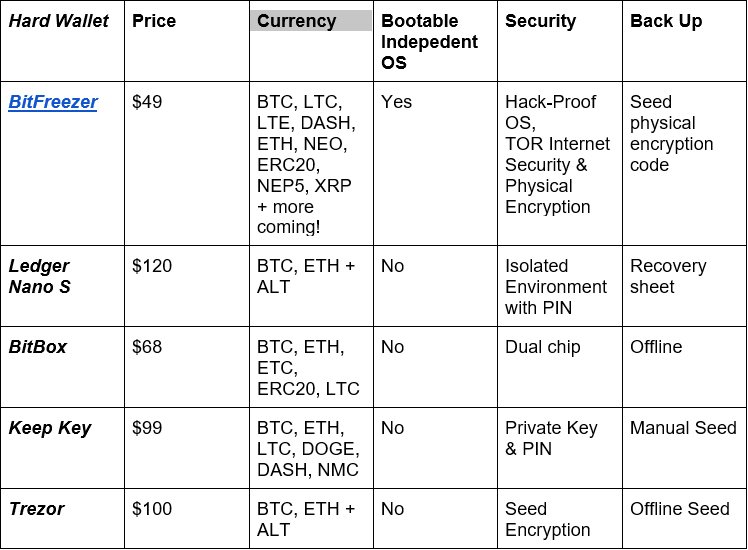 Rest assured your crypto wealth is safe in your BitFreezer wallet:
Freeze your crypto assets with BitFreezer
17 countries and counting already trust the BitFreezer to keep their assets locked
BitFreezer is expanding their coverage: the big BitFreeze is coming to a country near you soon!
Don't forget to vote on the #crypto you want to see integrated next!
Buy BitFreezer and stay up-to-date
Readily available & easy to use: Order, Unpack, Insert, Boot, Load and Use!
Sign up for regular updates on upcoming currencies
Experts at BitFreezer are continually adding new coins to increase coverage
BitFreezer is continually enhancing customer usability and overall experience: stay up to date with the latest developments!
---
Images courtesy of BitFreezer