BetFury, the leading crypto casino, firmly continues to let users check out what the crypto gambling of the future is like. It is fast, cost-effective, secure, and convenient. So today, the team has announced that the Avalanche network and AVAX token are now available on the BetFury platform. Every user will get many new opportunities and use these benefits for easy transactions, playing our fascinating games, and mining BFG tokens.
What is Avalanche network?
Avalanche is a layer one blockchain that functions as a platform for decentralised applications and custom blockchain networks. It has a high output – up to 6,500 transactions per second! This is possible by Avalanche's unique architecture of three individual blockchains: X-Chain, C-Chain and P-Chain.
In simple terms, the division of computing tasks enables higher throughput, everything works quickly and efficiently.
What about AVAX token?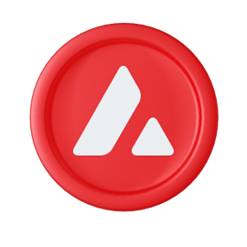 AVAX is the native token of the Avalanche blockchain, which uses smart contracts to support a variety of blockchain projects. Therefore, AVAX tokens exist on the X-Chain, where they can be traded, on the P-Chain, where they can be provided as a stake when validating the Primary Network, and on the C-Chain, where they can be used in smart contracts. Its transaction with Avalanche blockchain can be provided with near-instant finality.
Avalanche and AVAX on BetFury
AVAX token is added to the BTC Staking pool on BetFury. Thus, you can play all In-House games and Slots, mine BFG tokens and receive daily payouts! AVAX will support the C-Chain network (Avalanche) and the BNB chain for deposits and withdrawals on BetFury.
In addition, USDT and USDC cryptocurrencies will also support the Avalanche network.
How to set up MetaMask on Avalanche?
You can easily add the Avalanche network in MetaMask. There is a step-by-step guide for you:
Log in to MetaMask
Click the Network drop-down and select Custom RPC
Enter network information in empty cells:
After these simple actions your MetaMask will be replenished with another cool crypto network!
Get into AVAX Battle
Play Slots and In-House games and share the $20 000 prize pool!
Date: March 29 – April 3
Winners are first 200 players from a leaderboard
30% of prize pool is for the 1st place
Bets in AVAX
Hurry up and be in the list of winners!
So, Avalanche is a great network that provides new features for users, security and high transaction speed. The opportunity to use the AVAX token, which is new for Betfurians, is another reason to play your favourite games, test them with the new cryptocurrency and do other interesting activities.