What is happening to the crypto market right now must be shocking for many who have stumbled upon this article, confused and frightened of what the future holds. The current trajectory is by no means dreadful, leaving little room for hope and positive sentiment even among the savviest crypto enthusiasts. The terra debacle, followed by the collapse of FTX, is the biggest challenge the market has ever faced.
However, this does not mean that crypto is going anywhere anytime soon. You see, the market, like history, tends to rhyme with each of its cycles. This means that something similar happened before, enabling us to predict the future with some degree of certainty. Join me in today's editorial, where we will consider what to expect and why there is light even in the darkest winter hour for Big Eyes Coin and Solana. Let's dig in.
Crypto's Nexus Event
Instead of focusing on what caused both crypto calamities, I would like to look into what happened during similar events in history to see if there is a pattern. In 2020, the crypto crash liquidated more than 50% of Bitcoin's price, plummeting to $3,596. In comparison, the 2018 crash, facilitated by the idea of ICOs, only dragged the slowly flourishing market into the pit, with Bitcoin's price travelling down south to the $500 point. Each time cycle put much pressure on the shoulders of the community, but regardless of circumstances it bounced back more vital than ever. Why? Because this is how the market works, and during tough times like this, most people can reap hefty returns; you just have to know where to look for.
Big Eyes Coin: Cuteness That Saves The World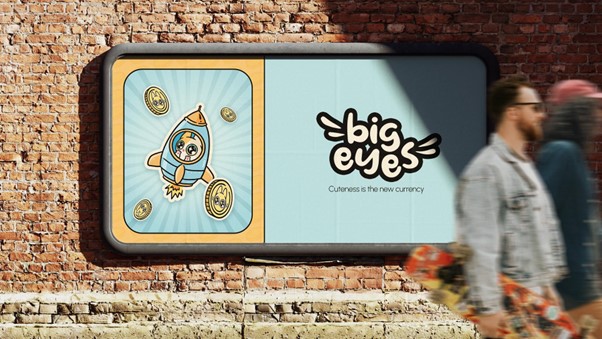 During the crypto winter, it could be wise to consider coins that have not yet reached the market and are going through the presale. One such is Big Eyes Coin, which has swept the community away with its unique aesthetic outlook and value proposition. For starters, it does not resemble any other token on the market, which has made it into the big leagues and with Big Eyes Coin amassing more than $10 million in the presale game, this should be a no-brainer. The community deserves separate praise for being with the project through sick and thin, an essential feature for any meme token.
However, it does not stop there and delivers multiple useful features yet to be found among similar coins. For example, the Big Eyes NFT marketplace would be a perfect start for this project to gain traction after its launch. A special tax is implemented on each subsequent sale of an NFT, where 4% goes to the original seller. Meanwhile, 5% is distributed among the holders of the platform's native token, BIG. In doing so, holders will be incentivised to engage in secondary markets, while BIG's liquidity will be maintained. If you feel this project resonates with you, here is a promo code BIGPRIZE25 for winning free tokens when purchasing BIG. But always remember to do your own research.
Also, check out this video to learn more about the project:
Solana: The Ethereum's Killer
We forget about the Solana project with everyone's eyes on Ethereum after the ban or tornado cash software and FTX after SBF filed for bankruptcy. On many fronts, it offers a superior alternative to Ethereum. It is considerably faster, has low transactions and leaves a much smaller carbon footprint than its close competition. The only drawback it has, ironically coinciding with why the network's speed, a massive part of its USP, is its centralisation.
However, it very much matters how you understand it within the context of a posed question. Since there are only 23 validators in place for the Solana blockchain, the network can be restarted very promptly, leaving Solana with much more manoeuvre when reacting to various contingencies. Think about this the next time you hear criticism of the Solana blockchain.
Looking Ahead:
Although no one is blessed with serendipity, we can still speculate and ponder. By many accounts, this cycle, despite being ongoing, will end, leaving some disenchanted while others cheered in joy. Make your moves wisely, think twice before doing anything and happy trading!
Disclaimer: This is a paid release. The statements, views and opinions expressed in this column are solely those of the content provider and do not necessarily represent those of Bitcoinist. Bitcoinist does not guarantee the accuracy or timeliness of information available in such content. Do your research and invest at your own risk.