Interest in crypto is at an all-time high and it's easy to see why. Cryptocurrency represents an alternative to fiat currency, one that is digital, decentralised and peer-to-peer. It is also a crucial part of a system that seeks to revolutionise the finance sector by introducing new products and services that solve the issues plaguing traditional finance.
One might wonder why crypto is such a big deal worldwide. The answer is simple: crypto is semi-anonymous, not controlled by a central body, borderless, more secure, cheaper and faster, the possibilities are endless.
Cryptocurrencies are digital tokens used for a number of financial operations such as buying, selling, investing and saving. Currently, the crypto industry is worth over $50 billion, and that figure is only set to get higher as time goes by. There are thousands of crypto tokens in existence, but Polkadot (DOT), Solana (SOL) and Roboape (RBA) are the ones to watch out for in 2022.
Polkadot (DOT)
Polkadot (DOT) is a blockchain interoperability platform that seeks to connect several different blockchains in a single network, allowing for the processing of transactions and exchange of data between these blockchain networks without sacrificing security. Essentially, Polkadot will act as a connective hub for all other blockchain networks.
The cross-blockchain transfer achievable on the Polkadot platform covers all types of data and asset classes, not just tokens. This feature results in transactional scalability for Polkadot users as they can spread transactions across multiple blockchain networks.
Additional features of DOT include easy blockchain creation, which allows users to create their custom blockchain network in minutes with the option to connect the blockchain to Polkadot to access interoperability and security.
DOT is the native token of Polkadot and is within the top 15 cryptos at the time of writing. The token serves its holders with various benefits, for example, DOT holders immediately gain complete control of protocol and participate in the platform's governance.
Solana (SOL)
Solana (SOL) is an open-source blockchain network designed to solve the blockchain trilemma, a set of three significant challenges developers face when building blockchain networks – decentralisation, security and scalability. To achieve this, Solana combines a unique proof-of-history algorithm with the lightning-fast synchronisation engine of proof-of-stake.
Additionally, Solana's blockchain platform facilitates smart contracts and decentralised application (dApp) creation. Solana supports a wide array of DeFi platforms and NFT marketplaces.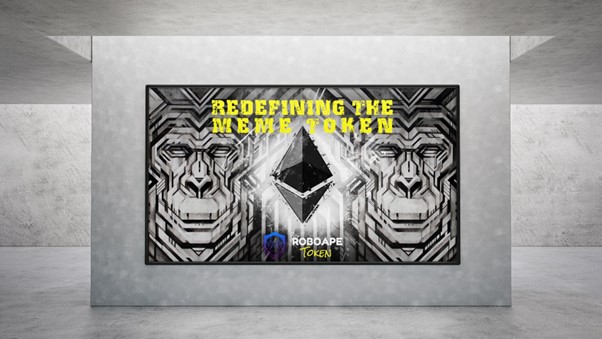 Solana's native token, SOL, is one of the most popular coins in the market. Its uses include staking and governance and can also be used to receive rewards and pay transaction fees.
RoboApe (RBA)
RoboApe (RBA) is a futuristic meme coin that seeks to redefine the meme token culture. Meme coins are cryptocurrencies based on Internet memes and events. As a result, the token is not taken seriously among crypto enthusiasts and followers.
RoboApe seeks to remedy this phenomenon as well as address economic shackles and make growth possible through sustainable development and reward culture. The token is poised to change the crypto space forever through a diverse set of products and services built for its community, some of which include; RoboApe Academy, RoboApe Finance, RoboApe Swap, RoboApe NFT marketplace, and more.
RBA is currently on presale and is set to end in August 2022. Learn more using the links below.
Join Presale: presale.roboape.io/register
Website: roboape.io
Telegram: https://t.me/ROBOAPE_OFFICIAL
Disclaimer: This is a paid release. The statements, views and opinions expressed in this column are solely those of the content provider and do not necessarily represent those of Bitcoinist. Bitcoinist does not guarantee the accuracy or timeliness of information available in such content. Do your research and invest at your own risk.