This cat has claws, one could say their pre-sales are more than up to scratch. The Kitty themed meme coin Big Eyes Coin (BIG) has slammed through the sales numbers and hit $23.5m (£19.5m).
As the cryptocurrency market develops, we are seeing innovative competitors chase those at the top. The move-to-earn (M2E) fitness cryptocurrency concept Fight Out (FIGHT) has also reached impressive numbers, with $3m (£2.4m) in pre-sales by the end of January.
By rewarding cryptocurrency when completing fitness sessions, Fight Out came out punching in 2023. This avatar-based metaverse may also bust out January too, as they look to increase pre-sales in February.
METRO token real estate platform Metropoly (METRO) had a January to be proud of, while aiming to democratise real estate, their pre-sale raised an impressive $3.8m (£3.1m) by the end of January.
As the cost of living crisis rages across the globe, people are looking for alternatives to ensure security. January was a quality month for these three pre-sale giants, do they have what it takes to make themselves stand out in February.
Ready, Steady… Fight Out!
If you're interested in working out, and making money then get ready to sweat all the way to the bank! The Move-to-Earn (M2E) concept will literally reward you with cryptocurrency for simply getting or keeping fit.
With the Fight Out App you have personalised fitness workouts, as well as on demand content to keep you ready for the fitness fight. Any self-respecting crypto venture needs to dabble in the metaverse, get your avatar headband at the ready, and start hitting the cryptocurrency treadmill.
The FIGHT native token is your currency key to access the whole content tree at Fight Out. As a gift for increasing the Fight Out community, and completing workouts you are given REPS tokens. The move-to-earn concept is helping to access the sports industry via innovative and accessible blockchain tech.
Metropoly Housing the Nation
According to the Guardian, figures suggest that house prices fell for the fifth month in a row, yet mortgage requests have dropped to the lowest level since the Covid lockdown in 2020. Does this mean it's time to invest? Or a time to save.
Psychologist and financial decision-making specialist Dr Stian Reimers told the Guardian: "You need to consider the alternatives you have, right now. For example, [if you don't buy a property] does that mean continuing to rent? Or living with your parents and saving up for longer? Compare the options you've got available at the point when you're making your decision, not with what might happen in the future or what happened in the past."
It sounds bleak out there, but maybe there is another option in Metropoly, the real estate platform looks to help investors worldwide to regain a stake in property, regardless of location or credit history.
With the availability of fractional ownership of your chosen property, the platform allows you to start small at $100 (£82). There is no need for property sourcing, loans, paperwork or Banks.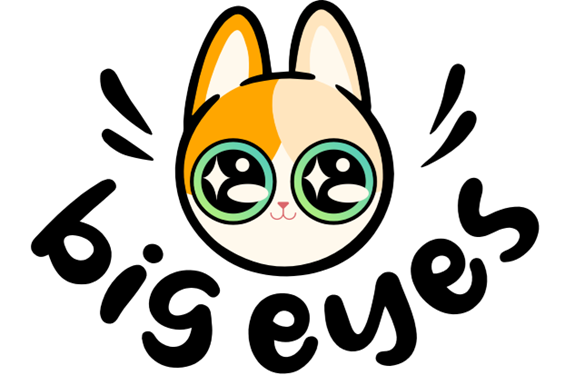 Big Eyes Coin and Big Pre- Sales
Meme coin Big Eyes Coin (BIG) have all the bragging rights this month as they enter into February with $23.5m (£19.5m) in pre-sales. The NFT focus cat themed cryptocurrency is not just focusing on pre-sales but on saving the planet.
The Big Eyes charity wallets forwarded a percentage of earnings to charitable organisations, including those which focus on saving the oceans, cats might not like swimming, but they can hopefully gaze at a clean and safe watery horizon.
The new Proof-of-Stake (PoS) consensus shows just how well they have done with improving the future of our planet, by reducing its own carbon footprint by 99.95%.
What is more, if you do decide to invest in Big Eyes, there is a promo code LAUNCHBIGEYES200, giving you an increase of 200% in anything you invest. That code expires on 20th Feb at 11:59 so use it now!
This January's pre-sales have given an indication that we have an interesting year ahead of us, with rising concept apps, and cryptocurrency  investments despite the cost of living crises, we are seeing people think outside of the box with their investments.
If you're fighting fitness in the metaverse, increasing your housing portfolio or enjoying the benefits of your cute meme coin investments, one thing is certain, cryptocurrencies are here to stay and a great way to have fun while investing.
Presale: https://buy.bigeyes.space/
Website: https://bigeyes.space/
Telegram: https://t.me/BIGEYESOFFICIAL
Disclaimer: This is a paid release. The statements, views and opinions expressed in this column are solely those of the content provider and do not necessarily represent those of Bitcoinist. Bitcoinist does not guarantee the accuracy or timeliness of information available in such content. Do your research and invest at your own risk.