After a very unpredictable year, cryptocurrencies aim to make a comeback as traders start buying tokens after looking at the stability and market news. This article focuses on three currencies. The first two are NEAR Protocol (NEAR) and Cosmos (ATOM), which are entirely different from each other, yet rank in top projects.
The new one discussed here is Big Eyes Coin (BIG), which has been making big bucks in the presale. There's a detailed review on all three of these, so don't miss out.
NEAR Protocol (NEAR) – Solving Blockchain Issues
The NEAR Protocol made sure to take action in response to the unnoticed low transaction speed, limited throughput, and high transaction costs. NEAR drastically reduces fees while increasing transaction throughput because of Nightshade technology. The validators process the transactions in parallel chains to scale up the blockchain's capacity. Because of this, it can handle more than 100,000 transactions at once.
Additionally, NEAR offers developers a simple platform to design tokens or NFTs. On well-known exchanges like Binance and Coinbase, NEAR cryptocurrency is available for trading. It is one of the top 40 rival blockchain networks with a market valuation of around $1.5 billion. In January 2022, it was trading at $20.42 when it hit its peak.
Cosmos (ATOM) – Providing a Link Between Blockchains
Cosmos (ATOM) felt the need to have a more scalable, affordable, and easily accessible platform, as many past blockchains were experiencing these issues. It developed a robust infrastructure that has never experienced a security compromise till now.
Since its launch, it has significantly increased the number of validators and uses the Proof-of-stake mechanism to validate its transactions. ATOM is known as the "Internet of Blockchains" as it interconnects decentralized applications and projects. It streamlines the transaction process between different blockchains. ATOM uses the Comos Hub and allows users to create public blockchains accessible to other networks.
It is one of the top 25 crypto tokens and has a market capitalization of more than $2.5 billion.
Big Eyes Coin (BIG) – Making the DeFi World Wealthier
Big Eyes Coin (BIG) wants to make the DeFi ecosystem wealthier by attracting more audience toward the project. It has even displayed a 3D video ad in Times Square, which shows the dedication of its marketing team. It has already launched a CEX and is planning new launches in due time.
The team has thoroughly explained the roadmap and tokenomics for the project. Out of the 200 trillion tokens, 70% are for fifteen stages of the public presale, and only 20% will be up for grabs on exchanges after the official launch. The team chooses the cute cats theme for its project to incorporate their characteristics into it. There's a liquidity lock for two years to ensure the platform is anti-rug, and the holders are not allowed to sell immediately after the launch as it crashes the coin's value.
So if you buy BIG coins, be ready to hold them for at least a year to reap the benefits. And, if you do, be sure to use code SUSHI182 for a 5% BIG token bonus.
Buying Guide For Big Eyes Coin (BIG)
The presale stages of the BIG coin are passing at a rapid pace, as it has already reached stage seven with over $11.5 million in capital for the project. Purchasing BIG is quick and easy, as the team has detailed all the steps on the website.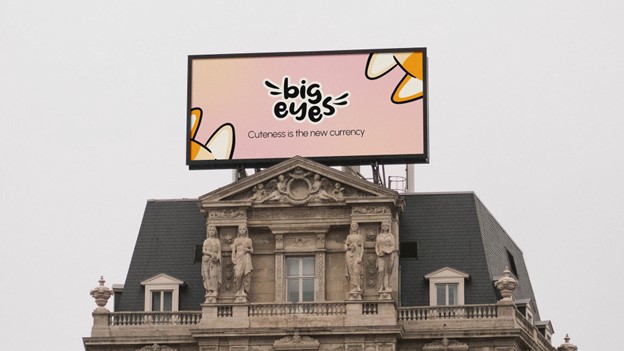 In simple words, you'll need a crypto wallet with USDT, and all you need to do is connect the wallet to the presale page and initiate the swap. NEAR and ATOM aim to improve the blockchain network by providing a scalable base and interconnectivity. However, BIG plans to bring money into the ecosystem by delivering helpful utilities and using the meme coin hype.
For more information on Big Eyes Coin (BIG), visit the following links:
Presale: https://buy.bigeyes.space/
Website: https://bigeyes.space/
Telegram: https://t.me/BIGEYESOFFICIAL
Disclaimer: This is a paid release. The statements, views and opinions expressed in this column are solely those of the content provider and do not necessarily represent those of Bitcoinist. Bitcoinist does not guarantee the accuracy or timeliness of information available in such content. Do your research and invest at your own risk.