New Cryptocurrency BitConnect Coin (BCC) has recently reached a record high in value and market capitalization. In the few months since its inception, BCC has seen record growth, surpassing numerous other well-established altcoins to enter the top 20 chart a few weeks ago.
[Note: This is a press release]
---
The fast progression of BitConnect Coin (BCC) has been put down to the innovative development of the new range of apps and a bull market within the industry.
BitConnect Coin (BCC) is an open source, peer-to-peer, community driven, decentralized cryptocurrency that has been designed for mass consumer adoption. The altcoin is a deflationary currency that facilitates store of value and is considered as an investment that can substantially appreciate when held over time.
BitConnect Coin was conceptualized in Q4, 2016 and was brought to fruition at the beginning of Q1, 2017. Since January 2017, BCC has gained significant traction in the market and an increased adoption rate. As a result, BCC has seen its value soar and its community garner over 50,000 members globally.
Much like Bitcoin, BitConnect Coin's design for mass adoption offers users an investment alternative while deducing dependency on decentralized financial institutions. The alternative currency also offers more security over its conventional counterparts, eliminating the potential for Identity theft, an issue that has for a long time plagued fiat-based payments infrastructures.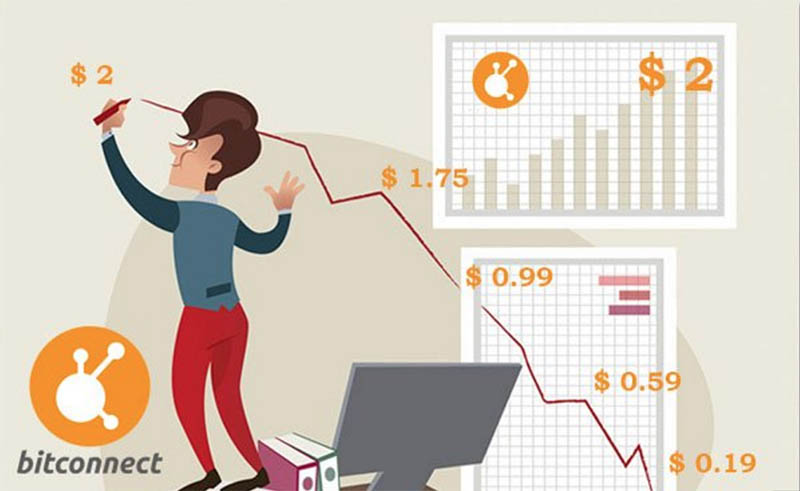 As per the leading cryptocurrency market website CoinMarketCap, BCC's total market capitalization has crossed the US $20 million mark, making it the fastest growing altcoin in this time frame. BCC's market capitalization has grown in unison with its value, which surpassed $2 per token last week and has gone on further beyond the $4 mark (at the time this article was written). By comparison, Bitcoin — the cryptocurrency by which all other altcoins are compared, took over two years to see such gains.
BitConnect Coin uses a Scrypt (PoW/PoS) consensus algorithm with a finite number of tokens, limited to 28 million. The restricted number of tokens will ensure an appreciation in value as a rising demand outweighs a decreasing supply. BCC offers very fast, safe transactions, facilitating instantaneous and frequent payments or purchases.
BCC's continual and rapid growth is a result of the company's promising outlook towards 2017. Most notable upcoming developments include the BCC mining, staking pool, rewards for minting, mobile apps, wallets and the new Smart card. The mining and staking pool have particular potential due to the 'earnings and deposit' feature, which is set to launch in Q2, 2017. Bitconnect Coin, with its unprecedented growth, will soon climb further up the charts to position itself as a leading cryptocurrency in the market.
---
Images courtesy of BitConnect Coin, AdobeStock