If you're looking for King sized gains from cryptocurrency investment, then read on; we have selected 3 coins with great investment potential. These 3 tokens are Ripple (XRP), CashFi (CFI) and Solana (SOL).
Cashfi (CFI)  is a new cryptocurrency that will be launched through a presale soon. It allows liquid staking, NFT, and synthetic asset trades on a single platform. Let's find out if these three coins can provide great returns for your crypto portfolio.
SBI Group Adopts Ripple (XRP) Payment Network
Japan's leading financial powerhouse, the SBI Group, has announced the acceptance of Ripple (XRP) payments which will help in making Ripple (XRP) a widely accepted cryptocurrency across the Asia Pacific region. SBI Motor Japan, an e-commerce site that helps to export vehicles, has started accepting Ripple (XRP) along with Bitcoin (BTC) for processing payments. The XRP token was trading at $0.52 at the time of writing.
CashFi Introduces Liquid Staking
The CashFi (CFI) token is a new cryptocurrency that will introduce liquid staking for its users. It will also offer NFT functionality and provide access to synthetic assets.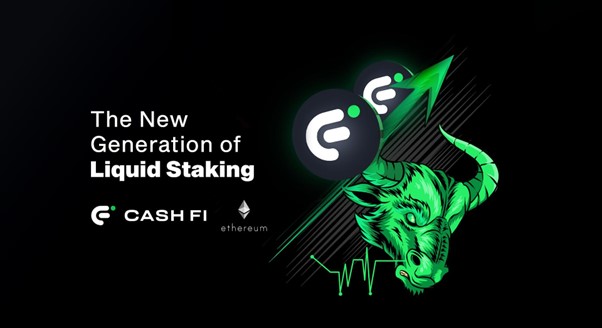 Traditional staking locks up funds and means users can suffer a penalty or lose access to their tokens for the duration of the contract. There are also dynamic withdrawal fees charged by some platforms. CashFi (CFI) staking will allow users to stake through an intermediary platform which will provide ERC-20 tokens pegged in a 1:1 ratio. Since liquid staking involves delegation, the token's access will not be locked and they will be placed in an escrow providing greater security for the users.
In addition, the platform will also support the minting and trading of CashFi (CFI) NFTs on marketplaces supported by the CashFi (CFI) ecosystem. The NFTs will be minted on the native chain but will be cross-chain interoperable for trading purposes. The CashFi (CFI) platform will also provide support for launching a full NFT marketplace for artists who wish to do so. It will help in overcoming the issues of high gas fees and will provide greater security as artists could have more control on a separate and individual NFT marketplace rather than depending on third-party platforms.
CFI Synths is a synthetic asset trading platform being developed by the Cashfi (CFI) platform to offer commodity trading on its platform. Synthetic assets are tokenized representations of other assets, commodities, or even currencies. Users can trade these synthetic assets and bet on the price without purchasing the real asset.
With a 3-in-one utility that could help in its greater adoption, the CashFi (CFI) Token could be a potentially strong investment option in the future.
Solana (SOL) NFTs Will to be Supported on Instagram
Instagram has announced the support of Solana (SOL) NFTs on its platform. Artists will soon be able to showcase their NFTs and it might help generate more visibility and publicity for SOL-powered NFTs. Solana's (SOL) Twitter handle also announced the news through a tweet, "Instagram announces support for Solana NFTs! Creators and collectors will soon be able to showcase their work, authenticated via @phantom."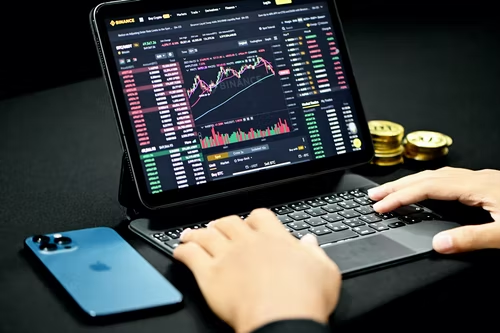 The SOL Token was trading at $71.48 at the time of writing. The Solana (SOL) blockchain network has seen great expansion with many dApps and NFTs being deployed on the platform because of its low fee model and high security.
The 3 tokens described above could provide huge gains in the future if you manage to add sufficient quantities over the long term. The CashFi (CFI) token is a small-cap at the presale stage that could yield great returns owing to its diverse use cases ranging from NFT trading, synthetic assets, and liquid staking features.
Remember to average your holding through the dollar-cost averaging method and never invest more than you can afford to lose. It is also a good idea to stay updated about the news in the cryptocurrency sector to adjust the size of your portfolio as required.
For more information on CashFi (CFI):
Presale: https://enter.cashfi.finance/register
Website: https://cashfi.finance/
Telegram: https://t.me/CashFi_Token
For more information on Solana:
Solana (SOL)
Website: https://solana.com/
Disclaimer: This is a paid release. The statements, views and opinions expressed in this column are solely those of the content provider and do not necessarily represent those of Bitcoinist. Bitcoinist does not guarantee the accuracy or timeliness of information available in such content. Do your research and invest at your own risk.