The Decentraland (MANA) ecosystem is continuously expanding with great partnerships being announced every day. Elrond (EGLD) has also come up with interesting decentralised finance solutions while Logarithmic Finance (LOG) is a new upcoming token that seeks to provide direct connectivity between investors and project developers.
Let us find out how these three cryptocurrency tokens can be added to ensure risk-free returns for your investment portfolio.
Millennium Hotels and Resorts purchases virtual properties in Decentraland (MANA)
The Millennium Hotels and Resorts group has entered the Decentraland (MANA) ecosystem by purchasing virtual properties.
The Millennium group aims to attract the new generation through the virtual reality universe where visitors will be able to interact with virtual avatars that will guide them through the hotel property and users will also get a chance to earn interesting rewards inside the Decentraland ecosystem.
The group is also planning to see collaborations within the metaverse platform.
The Millennium Hotels and Resorts group is owned by Singapore billionaire Kwek Leng Beng.
Binance Coin (BNB) adds support for Elrond (EGLD) tokens
Binance has completed the integration of Elrond (EGLD) tokens and Utrust Token (UTK) has become the first Elrond family token to be listed by Binance.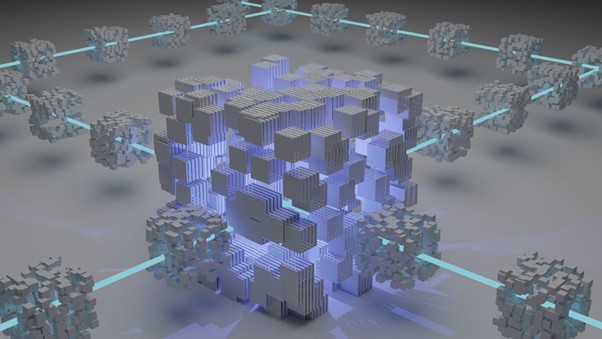 The Elrond Standard Digital Token (ESDT) was recently integrated by Binance. This paves the way for the integration of more Elrond ecosystem tokens to be listed on the Binance network.
EGLD has seen heavy volume purchases from whales as the Elrond network gets adopted by leading cryptocurrency exchanges. The third version of the Elrond network was also successfully launched recently.
Logarithmic Finance (LOG) could witness listing gains
The Logarithmic Finance (LOG) Token could witness significant listing gains once the presale period is completed.
The Logarithmic Finance ecosystem will consist of liquidity pools that will enable project developers to seek access to funds from investors in a completely decentralised and permissionless manner.
Fundraising is a difficult task as it requires a lot of coordination among various parties.
As the cryptocurrency ecosystem expands, more product launches are expected to take place and developers will need a platform where they could connect with investors and raise funds in a transparent and secure manner. Centralised platforms charge hefty fees for conducting token launches and as a result, smaller projects are deprived of access to investors' funds.
Logarithmic Finance will function as a decentralised DAO community that will decide which project to support through a voting process.
The entire system will work in a transparent and secure manner so that investors have complete information about the project being launched and project developers can access funds through multiple blockchain networks.
There are many interesting token swap protocols utilising the power of decentralised finance (DeFi) but most of the systems have been built on the Ethereum blockchain which has been criticised for its high congestion and exorbitant high fees.
A protocol like Logarithmic Finance could help override this issue as the assets could be transferred to different blockchain networks in order to utilise lower fees and overcome congestion in the network. For example, an alternative network could be utilised during peak hours.
The Logarithmic Finance ecosystem has been designed for retail investors and comes with a lightweight user interface and advanced liquidity pool functionality that should appeal to put investors and project owners.
Learn More about Logarithmic Finance
https://presale.logarithmic.finance/register
https://logarithmic.finance/
https://t.me/LOGARITHMIC_FINANCE_OFFICIAL
https://twitter.com/LOGARITHMIC_FI