With another dramatic drop in the cryptocurrency market, many investors will be checking their portfolios nervously this week to see how their chosen investments are performing. With the market in a volatile period, let's examine whether it is better to invest in an inflationary project like Solano (SOL) or a deflationary crypto like Parody (PARO).
Solano (SOL) – A SOLid Investment
Solano (SOL) continues to outperform other altcoins and looks solid enough to weather this latest crypto storm. According to the latest report by CoinShares Digital Asset Fund Flows Weekly, over $108 million was poured into Solano (SOL) investment products this year, the most of any altcoin by a very long way, including the mighty Ethereum (ETH).
Indeed, the Solano's (SOL) inflows from last week bring its year-to-date (YTD) net flows to almost $500 million more than the leading platform ETH's YTD flows.
Solano (SOL) has cemented its place as a true goliath of the cryptosphere. Solano (SOL) has fail-safes built in that will protect it from high inflation rates that could throw a spanner in the works of many other crypto projects.
Solano's (SOL) initial inflation is at 8%. However, this inflation rate will reduce by 15% every year until it rests at what the developers describe as its 'long-term inflation rate.' of 1.5%. This will hold, no matter what the current rate of inflation is within fiat currency or indeed other cryptocurrencies. Abiding by this inflation proposal, the total supply of SOL will hit 550,000,000 within the next two years.
Taking this into account, could Solano (SOL) be considered an anti-inflation crypto? The short answer to this is, no. An anti-inflation crypto, or deflationary coin, is one whose supply is decreasing. The supply of Solano (SOL) tokens is growing at a predetermined rate.
However even though it is inflationary, it has a fixed rate of inflation, so is not subjet to the obvious pitfalls of being connected to nationwide or global fiat currency inflation.
Parody (PARO) – Laughing all the Way to the Bank
By contrast, Parody Coin (PARO) is an anti-inflation crypto, or a deflationary coin. It is a hot new utility created on the Binance Smart Chain (BEP20) by developers for Australia, Germany and the USA.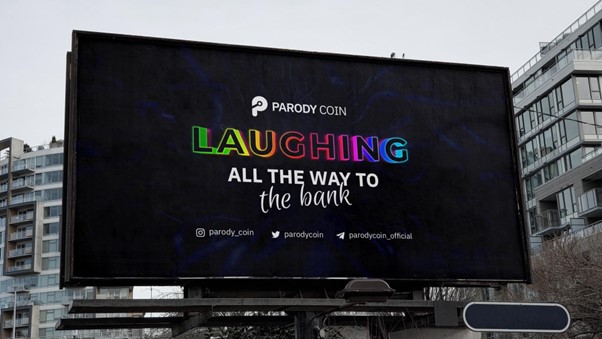 The ecosystem of Parody Coin (PARO) is designed around the token reflection model. This means that the fees that are accrued on transactions are redistributed to various branches. For each transaction, there is a tax of 10% which is subsequently shared in this way: 5% to token holders, 3%to the liquidity pool, and then 2% to the coin burn wallet to be burned and removed from circulation.
It is a shrewd tactic that rewards early investors, and users who are willing to sit on their tokens for a long time, with a high burning in low periods giving investors big opportunities for profit.
Parody Coin (PARO) users can pay a fee to mint, sell and transfer parodies of existing NFTs between wallets on the marketplace.The token has been expertly designed to supply users with easily accessible products that have excellent utility in NFT and the metaverse.
Both cryptos discussed here could make excellent investments at this time. Parody Coin (PARO) is currently at stage 3 of its presale. You can follow the link below to join the presale and get on board on the ground floor with this exciting new cryptocurrency project.
Learn more about Parody Coin (PARO):
Presale: https://presale.parodycoin.io/register
Website: https://parodycoin.io/
Telegram: https://t.me/PARODYCOIN_OFFICIAL
Solana:
Website: https://solana.com/
Disclaimer: This is a paid release. The statements, views and opinions expressed in this column are solely those of the content provider and do not necessarily represent those of Bitcoinist. Bitcoinist does not guarantee the accuracy or timeliness of information available in such content. Do your research and invest at your own risk.