The cryptocurrency market is currently experiencing a downturn in prices and market performance. Even Bitcoin (BTC) and Ethereum (ETH) are presently experiencing price tumbles. Well, it's all short-term, as crypto analysts and crypto news predictions have predicted the crypto market to hit new records of all-time highs in the long-term (just like the 2017 bull run) — many crypto analysts have advised investors to go for the long-term instead of short-term gains.
Long-term crypto investment is the best way to maximize crypto gains and become a crypto millionaire. Among the top crypto coins to buy for long-term investments are FIREPIN Token (FRPN), Flow (FLOW), and Stellar (XLM). Let's look at these coins.
Flow (FLOW)
FLOW is the native token of the Flow network, which is touted to boom in the long term. The Flow (FLOW) token has already shown great potential with the success of their NBA Top Shot NFTs, which at the time of this writing have over 3 million active members. This coin token is steadily making waves and has ascended to the top 35 cryptos with a cryptocurrency market capitalization of close to $2 billion.
The Flowverse integrates the Flow network into the Metaverse. Here, users will be able to stake FLOW tokens and use them to make transactions— other DeFi tokens and NFTs will also be integrated as transactions in the Flowverse, an excellent long-term crypto investment.
Stellar (XLM)
Being an open network for storing and sending money, the Stellar (XLM) network has made it possible to create, send, and trade all forms of digital money: dollars, pesos, bitcoin, and others. Stellar (XLM) is now ranked 23rd in terms of market capitalization with it being close to $3 billion at the time of writing.
The Stellar Consensus Algorithm has taken security for transferring funds to another level with its unique security ecosystem. The Stellar (XLM) network also has a blockchain technology that aims to make inter-currency transfers lightning-fast and safe with a meager cost of just $0.00001.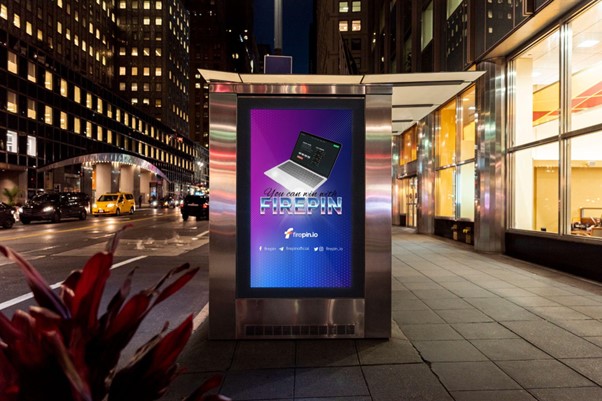 FIREPIN Token (FRPN)
FRPN is the native token of the FIREPIN network, which is a community-driven Metaverse DAO. FIREPIN looks to revolutionize the online game industry by integrating NFT, P2E, and other games into the metaverse. Still, in its presale stage, the FIREPIN Token (FRPN) has achieved envious presale records, and its community is booming as the days roll by. Being a DAO, every community member will have the opportunity to contribute his quota to developing the token and the ecosystem.
FIREPIN Token (FRPN) is fusing blockchain technology and DeFi features to allow users a chance to participate in the development of the metaverse gaming platform through the purchase of the FRPN token. The FIREPIN Token (FRPN) will be used across multiple blockchain networks, and there is also the Algorithmic Reserve Currency mechanism to ensure price stability — the future looks bright for the FRPN token.
Conclusion
The long-term sustainability of FIREPIN Token (FRPN), Flow (FLOW), and Stellar (XLM) looks very feasible as these projects have a roadmap for long-term success. You might want to buy in now.
For more information on FIREPIN Token (FRPN), visit:
Join Presale: https://presale.FIREPIN.io/login
Website: https://FIREPIN.io/
Telegram: https://t.me/FIREPINOFFICIAL
Disclaimer: This is a paid release. The statements, views and opinions expressed in this column are solely those of the content provider and do not necessarily represent those of Bitcoinist. Bitcoinist does not guarantee the accuracy or timeliness of information available in such content. Do your research and invest at your own risk.