Crypto and blockchains are developing and improving all the time. Every month there are new releases. CoinGecko and CoinMarketCap, two of the biggest cryptocurrency tracking sites, have almost 14000 and 19000 cryptocurrencies listed on them respectively. The total market cap of all cryptocurrencies combined is currently hovering around the $2 trillion mark.
An example of one of these new cryptocurrencies is Pacman Frog (PAC). PAC was launched on the 29th of March and is currently in its presale period.
What Exactly Is Pacman Frog (PAC)?
 Pacman Frog (PAC) is a gaming and educational blockchain protocol that looks to provide developers with a platform and assistance with which to build their games and decentralised apps (DApps). It is fully decentralised and was built on the Solana blockchain and wants to be part of the push towards the Web 3.0 revolution.
PAC also aims to enrich everyone involved in cryptocurrency by educating those new to crypto about its benefits. They will also aid them in learning about the possibilities of how the DeFi space may actually enrich their lives and communities in order to develop an upgraded version of the world we know today.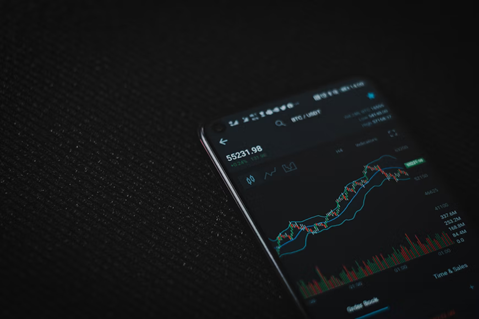 Is There a White Paper for Pacman Frog (PAC)?
Yes! The white paper for Pacman Frog (PAC) is available on their website. In it, their detailed roadmap is outlined:
Q4 2021: Pacman Frog Growth
❖ Get listed on a Decentralized Exchange
❖ Strong Social Media Presence
❖ Drop our Pacman Frog Merchandise
❖ Grow Extensive Partnerships
Q1 2022: Community Building
❖ Strategic Gaming Partnership
❖ Launch New Website
❖ Develop Pacman Frog DAO
❖ Launch Pacman Frog Academy
❖ Develop Incubator & Gaming Branch
Q2 2022: Events
❖ Meme Factory Development
❖ eSports Events & Gaming Events
❖ Explore the dimensions of Metaverse
Q3 2022: Ecosystem Development
❖ Extend Revenue Streams for the DAO
❖ Further Listings on Exchanges
❖ GameFi NFT Marketplace
❖ NFT & Simple Launchpad
Why Are Pacman Frog's (PAC) Creators Anonymous?
 Much like Bitcoin (BTC), the creators of Pacman Frog (PAC) have chosen to remain anonymous for the time being. Those behind PAC and those that are invested in the project will be hoping that this is not where the similarities end.
What Is the Total Number of Pacman Frog (PAC) Tokens?
 The maximum supply of Pacman Frog (PAC) tokens is 1 billion. Users can buy PAC tokens with Tether (USDT), and all PAC tokens that are unsold will be burnt.
Is Pacman Frog (PAC) Real?
 From all the information available to us, including the PAC website, their white paper, and what has already been written by crypto journalists, Pacman Frog (PAC) seems to be a legitimate project.
Cryptocurrency can be a risky place in which to put your money. Given its unregulated nature, there are scams out there. Rug pulls, which take investors' money and run, are all too common. However, it appears that Pacman Frog (PAC) is not one of these.