Cryptocurrencies are in the news lately, and for good reasons. Many cryptocurrencies in the crypto verse are worth watching, but market experts have listed some top tokens to keep on your watchlist.
Casper (CSPR) and Apecoin (APE), and Snowfall Protocol (SNW) were all trending upwards but right now, while these two platforms are now striving to broaden their offerings to retain their users, Snowfall Protocol (SNW) is a rapidly growing platform with respect to the wide range of applications and their usefulness.
Casper (CSPR)
Casper is a proof-of-stake (PoS) consensus protocol that uses staking to protect its transactions. Casper claimed to have a strong focus on scalability, and its team is working on new solutions to try to make Casper more scalable. Casper was one of the more promising projects in the crypto space. However, its use case has faltered under trial and is faltering in the markets now because of limited performance.
Apecoin (APE)
ApeCoin (APE) is a native token for the APE ecosystem. The APE offers services and products like the ApeCoin DAO and APE. ApeCoin is evolving to serve as a decentralized protocol layer for various community-based initiatives on the platform. 
The token is managed by the APE Foundation, which controls the decisions of the ApeCoin DAO (Decentralized Autonomous Organization). Holders of ApeCoin can vote in the DAO, and exclusive items, games, services and events are reserved for holders of Apecoin(APE). 
Third-party developers can participate in the ecosystem by using Apecoin (APE) in services, games, and other projects. The platform falls victim to the trend of focusing on in-chain services and not bothering about how interactions with other blockchains can be sustained.
Snowfall Protocol (SNW)
Scalability is emerging as a substantial challenger for conventional inwards-focused blockchains. It is a significant blockchain offering that addresses the challenges of decentralization, security, and scalability. Snowfall Protocol (SNW) is a cross-chain transfer ecosystem that handles all forms of tokens. Snowfall Protocol's (SNW) dApp allows users to exchange digital assets across the most commonly used EVM and non-EVM compatible chains. Snowfall Protocol (SNW) is laying down the highways for millions of people to interact with every blockchain.
Why It's Trending To The Top: Snowfall Protocol (SNW) is solving one of the most pressing problems in the crypto space right now – the lack of co-operability between different blockchains. As more and more people start experiencing this problem, the Snowfall Protocol's (SNW) solution is becoming more and more attractive.
It's comparable to people not being able to call each other because they're using different cell phone providers. Snowfall Protocol (SNW) provides a solution that will let people communicate with each other regardless of which blockchain they're using.
In addition, Snowfall Protocol (SNW) has seen its price increase significantly even though it's still in its presale stage. It's now trading at $0.020, and market experts suggest it still has a 5000x – 10,000x growth potential by the launch date. It's at least a 1000x token, and now is the time to learn more about this project.
You may have missed out on the stage 1 presale when  Snowfall Protocol (SNW) went from $0.005 to $0.015 selling over 95,000,000 coins.  Stage 2 starts on November 2, 2022 and is expected to surpass stage 1 as experts become more and more bullish on this unique protocol.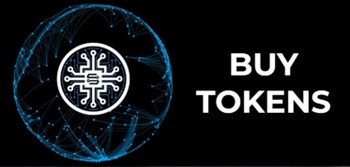 Click the links below to learn more now!
Website: https://snowfallprotocol.io
Telegram: https://t.me/snowfallcoin
Presale: https://presale.snowfallprotocol.io
Twitter: https://twitter.com/snowfallcoin