There has been a lot of talk in the financial market about the success of cryptocurrency, and the bull run of 2021 made gold out of men. This time, two crypto tokens are taking the baton and are in the lead for the best turnout for a token this year- GryffinDAO (GDAO) and Binance Coin (BNB) is the golden hen.
Cryptocurrency has become a go-to asset for many individuals in the last few years, and this will be even more true in 2021 when it is expected to make even more billionaires overnight.
A look at the tokens described above will give us a better idea of what we can expect.
GryffinDAO (GDAO) Has Magical Prospects
GryffinDAO (GDAO) is a protocol that combines cutting-edge technologies to enable a DAO platform that delivers an all-around benefit creation for its shareholders. Fast, safe, and decentralized trading are all guaranteed thanks to Binance Smart Chain (BSC) foundation on which GryffinDAO (GDAO) is built.
The Gryffin DAO (GDAO) uses a rebase token architecture to create a unique approach. The project rebase token method, in addition to the deflationary advantages of the token, offers an attractive means of income. They say that rebasing the GryffinDAO token will help it compete with other stablecoins and token ecosystems in the long term as this rebase system will provide it with utility.
The prospect of bond pricing is another exciting aspect of the GryffinDAO (GDAO) ecosystem. Selling bonds is an excellent way for users of the GryffinDAO (GDAO) platform to make money on the market, but it's also a way for the platform to build its treasury, so it turns out to be a win-win situation.
Bonus Offers and Rewards With GryffinDAO (GDAO)
Purchasing GDAO tokens right now comes with a lot of rewards. For example, you're eligible to receive a 30% bonus on your first purchase of GDAO, and it can even go to 95% on your fourth acquisition of the token.
Also, using Ripple (XRP) to get GDAO tokens, you enjoy a 10% added-on and an 8% bonus if you purchase in stage 1 of its presale.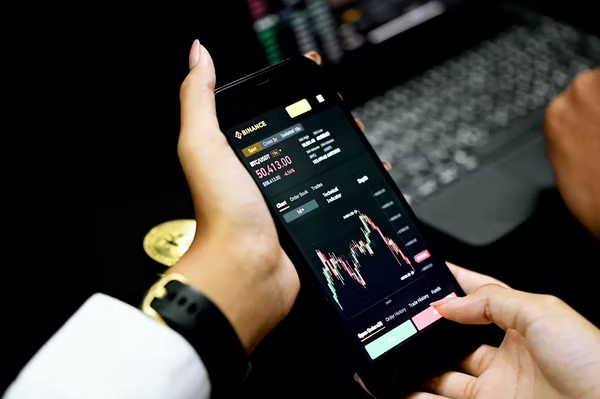 Binance Coin (BNB) – Don't Forget The Classics
Binance Coin (BNB), which may be traded on exchanges under the ticker symbol BNB, is the native currency of the Binance platform.
Binance, as a company, has now developed to the point where it is the most successful cryptocurrency exchange in the world. It even processes more operations daily than its primary competitor, Coinbase.
Binance Coin (BNB) still ranks among the top 10 significant cryptocurrencies measured by the coinmarket cap and has retained its ranks within the top 5 for quite a while now. Initially introduced on the Ethereum network, Binance Coin (BNB) was later moved to the Binance Chain and Binance Smart Chain.
In point of fact, the Binance coin (BNB) developed from a specific utility token that offered discounts for its traders. Eventually, BNB grew to become one of the cryptocurrencies that are considered to be the most comprehensive and versatile that is currently in circulation.
The Final Say
Cryptocurrency has made a lot of its patrons a lot of profits in returns and has proven time and over again that it can deliver on its promises no matter how wild they may seem.
With new tokens like GryffinDAO (GDAO), you have been afforded a marvellous opportunity to take advantage of its relative breakout into the crypto industry and make something out of it.
Disclaimer: This is a paid release. The statements, views and opinions expressed in this column are solely those of the content provider and do not necessarily represent those of Bitcoinist. Bitcoinist does not guarantee the accuracy or timeliness of information available in such content. Do your research and invest at your own risk.