In the last two years, popular messaging giants in Asia and Europe have announced plans to launch a blockchain-powered cryptocurrency.
In Asia, Kakao's Klaytn and Line's Link platform have launched and are quickly gaining momentum, but Facebook and Telegram's cryptocurrencies have not fared so well.
Messaging Giants Pushing Blockchain Adoption
As it stands, Kakao is by far the most dominant mobile platform in Korea with a market share of 97% in the country. Kakao subsidiary Ground X began development of Klaytn back in 2019, after raising $90 million in both venture and private capital earlier that same year.
Klaytn was designed to provide a simple platform businesses can use to easily launch their own blockchain-based applications known as blockchain apps (or BApps). These applications benefit from the hybrid design of the Klaytn blockchain—which combines the decentralization and distributed governance of public blockchains with the scalability and low latency of private ones.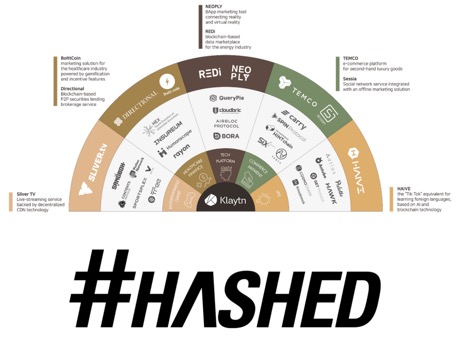 With around 50 million monthly active users on KakaoTalk, each of which will be exposed to Klaytn and its BApp ecosystem, Kakao stands an excellent chance of driving mass adoption in Asia.
Line's Link platform is in a similarly strong position right now. As its name suggests, Link was built to allow practically anybody to easily design and launch decentralized applications, each of which is connected by the Link token and can be accessed by general users from the Line messaging app.
With over 200 million users worldwide potentially being exposed to the benefits of blockchain technology, and the utility of the LINK token, it is feasible that Link could quickly become the most used blockchain platform in existence—potentially eclipsing the 20-22 million active Bitcoin users.
The potential for massive growth in Asia was recognized early by #Hashed, probably the largest crypto fund in South Korea, which invested in both Klaytn and Link during their early funding rounds. So far, these investments have generated substantial returns for early investors, but have still only reached a fraction of their potential.
"While adoption is still a big issue in the west, Klaytn, blockchain initiative by South Korea's biggest messenger portal Kakaotalk, has successfully opened the floodgate of decentralized services to mainstream users. Chai, a payment gateway application which the backbone is run by a stable coin Terra, also exceeded 1.6million users. As a seed investor and advisor in Klaytn, Terra and Chai, Hashed has been supporting those companies around building their ecosystem." Says Simon Kim, the CEO & a Managing Partner at Hashed.
As a crypto fund focused on early-stage projects, #Hashed focuses a large chunk of its investments on young projects with the potential to push mass adoption. This strategy has helped it identify and invest in some of the most successful projects of all time, including Ethereum and ICON.
This success stands in stark contrast to the situation in Europe and the Americas, where the adoption of blockchain technology is mostly driven by new startups like Binance and Crypto.com, which along with early movers like Coinbase, help to make the industry more accessible to newcomers.
This grassroots approach has yielded a relatively slow pace of adoption, which has also been adversely impacted by a tough regulatory climate in the two regions.
Setbacks in the West
Although messaging platforms look poised to bring blockchain technology to the masses in Asia, the road to widespread adoption in Europe and the United States is much less clear.
The west initially started on a similar path to Asia with the launch of the Telegram Open Network (TON) ICO in 2018. TON was to be designed as a blockchain that would provide a variety of services, include file-storage, proxy, DNS, and cryptocurrency-powered payments—all of which would be integrated with Telegram messenger.
In the early days of the project, there was a great deal of speculation that TON could be the catalyst needed to help drive cryptocurrency and blockchain adoption throughout Europe, Russia, and the United States—since Telegram could effectively deliver the technology to more than 400 million Telegram users practically overnight.
However, despite raising $1.7 billion selling GRAM tokens in the largest ICO of all time, Telegram was forced to abandon the project after suffering numerous regulatory setbacks, which ultimately ended with it being unable to distribute GRAM tokens and forced to provide refunds to investors.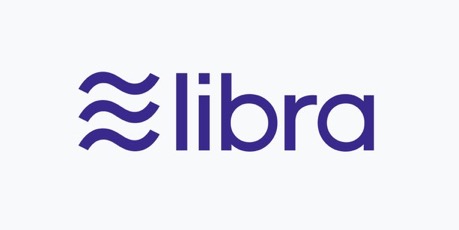 Facebook's frequently delayed Libra platform appears to be suffering from a similar set of challenges. Despite being announced back in June 2019, the fiat-backed stablecoin project was immediately met with scrutiny from various regulators in Europe, and the project is only scheduled to launch once it has the approval to do so.
The setbacks faced by two of Europe's largest messaging giants have undoubtedly poured cold water on hopes that other major players might try their luck.
This is made worse by the fact that many of the major partners lined up by Libra have now backed out of the Libra Association, including Visa, Mastercard, eBay, and PayPal—all of which pulled support for the project due to rising regulatory uncertainty.