Initial coin offerings (ICOs) peaked in 2017 and are considered the primary fundraising method for crypto startups alongside venture capital. ICOs are undoubtedly a win-win for both the founders and investors.
Founders get to raise more money to build their blockchain project while the investors gain early access to projects that could potentially "moon" upon reveal to the crypto community. So, the million-dollar question is, what ICOs should investors be looking at? Let's take a look at Snowfall Protocol (SNW)!
What is Snowfall Protocol (SNW)?
Snowfall Protocol (SNW) is making a difference with its technology as it is on course to become the one-stop multi-chain swap protocol. Many dub this project as the next big thing after 'Uniswap" in the DeFi space. Blockchain compatibility has been one of the major concerns in the space and Snowfall Protocol (SNW) aims to simplify the process for communication between blockchains. It removes the technicalities involved in this process and allows for crypto users to interact between their favorite projects with ease.
Snowfall Protocol (SNW) uses innovative bridging protocols that allows users to swap their fungible and non-fungible tokens. Yes, you heard right. Snowfall Protocol's (SNW) technology allows NFT collectors to bridge their NFTs between blockchains using autonomous swaps. That is just one of the several ways in which Snowfall Protocol (SNW) differs from other token bridging solutions. In addition, Snowfall Protocol's (SNW) technology isn't limited like some other swap protocols as it offers cross-chain swaps for Ethereum Virtual Machine (EVM) and non-EVM chains alike. As such, it is the go-to solution for anyone looking to trade across a wide range of blockchain projects.
Snowfall Protocol (SNW) is providing a solution to a major concern in the crypto space – Blockchain compatibility. As such, it is undoubtedly bound to attract members of the crypto community. Furthermore, it stands out from its competitors with its ability to enable swaps between fungible and non-fungible tokens. Before now, NFT bridging seemed to be sort of a myth but Snowfall Protocol (SNW) is here to demystify the whole process. Furthermore, its versatility to work across different blockchain platforms is another unique selling point. With so much utility, Snowfall Protocol's (SNW) governance token SNW has the potential to be the next big ICO in this space and buyers could enjoy massive returns just like those who invested in Ethereum (ETH) and Ark (ARK). Let's take a look at how those ICOs fared.
Ethereum (ETH) and Ark's (ARK) ICO
Ethereum (ETH)  is the second largest cryptocurrency by market cap. Ethereum's (ETH) native token Ethereum (ETH) sold for $0.31 per Ethereum (ETH) during the ICO phase and Ethereum (ETH) climbed to an all-time high of about $5000 in 2021, providing ETH buyers a massive return on their investment. The Ethereum (ETH) token has enjoyed a massive upward trend because of the utility which the Ethereum (ETH) blockchain provides. Ethereum's (ETH) smart contract has made it the go-to for developers in the web 3 space and this has brought about more need for Ethereum (ETH) as these developers and users on the blockchain have to pay gas fees in Ethereum (ETH).
Ark (ARK) is a Modular Layer 1 Blockchain built with Javascript utilizing delegated-Proof-of-Stake (DPoS) Consensus. Ark (ARK) ran an ICO for its native token Ark (ARK), which provided investors a profitable return on their investments. During the Ark's (ARK) ICO phase, the Ark (ARK) token sold at $0.04 per Ark (ARK) and the Ark (ARK) token reached an all-time high of nearly $11 in 2018.
The Phase 2 of Snowfall Protocol (SNW) ICO ends soon, you can jump on this great opportunity to make life-changing money from this project. If you missed Ethereum (ETH) and Ark (ARK), you shouldn't miss this. Click here to invest now!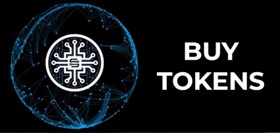 Click the links below to learn more now!
Presale: https://presale.snowfallprotocol.io
Website: https://snowfallprotocol.io
Telegram: https://t.me/snowfallcoin
Twitter: https://twitter.com/snowfallcoin
Disclaimer: This is a paid release. The statements, views and opinions expressed in this column are solely those of the content provider and do not necessarily represent those of Bitcoinist. Bitcoinist does not guarantee the accuracy or timeliness of information available in such content. Do your research and invest at your own risk.