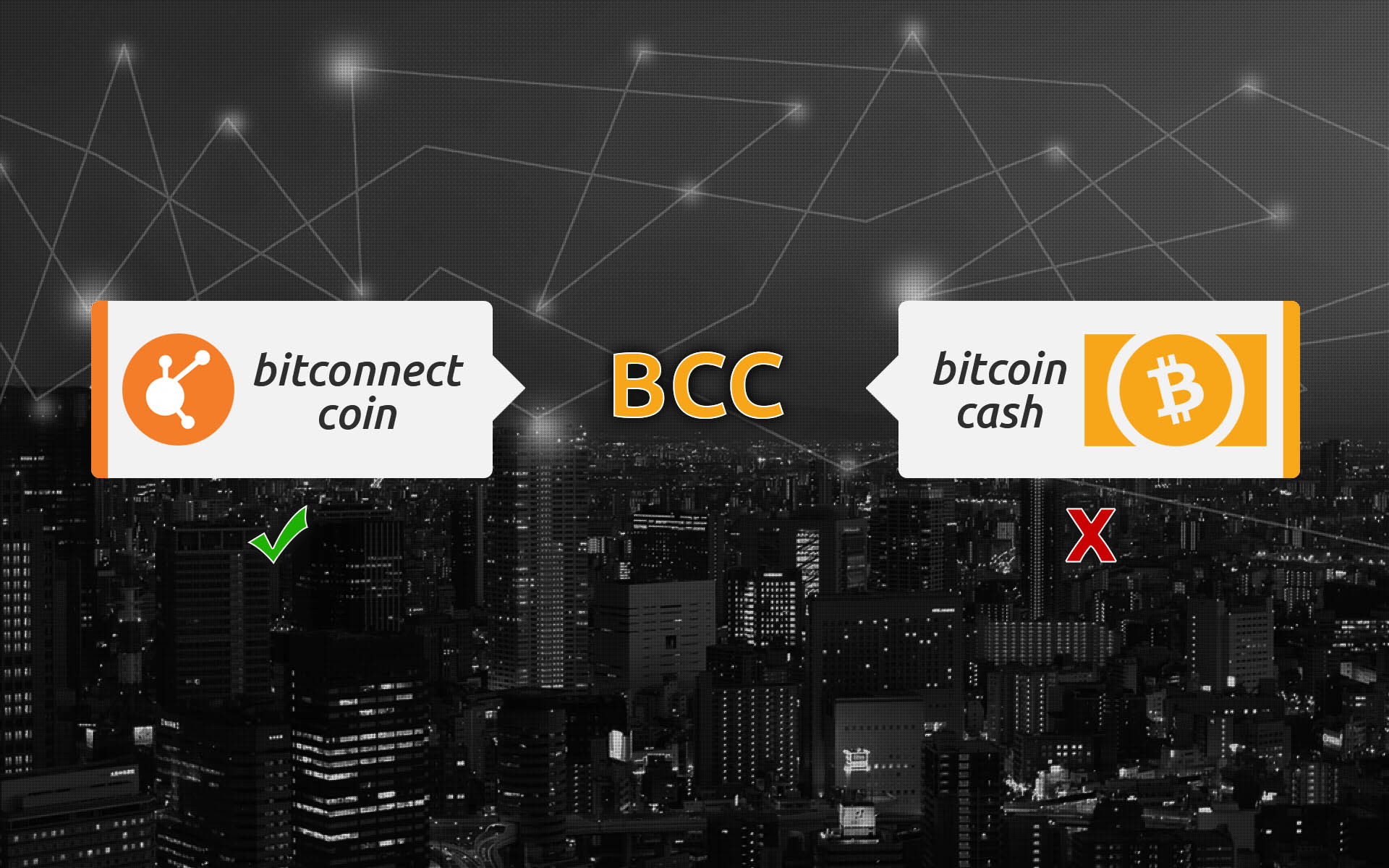 Bitcoin PR Buzz
Cryptocurrency Confusion: BitConnect Coin Forced to Confirm Ownership of its BCC Symbol
---
Rapidly growing cryptocurrency BitConnect Coin has been compelled to establish its cryptocurrency ticker 'BCC' after the new altcoin "Bitcoin Cash" opts for the same branding. BitConnect Coin wishes to remind the community that it has been using the BCC symbol since its inception and that any attempt to use the same symbol would only serve to confuse the market.
[Note: This is a press release.]
---
This week's Bitcoin network hard fork has been the topic of conversation in the cryptocurrency scene for months now, and many platforms have voiced their support for the Bitcoin Cash fork, which they say will be listed as BCC. These exchange platforms have overlooked popular altcoin BitConnect Coin (BCC) as they focused their attention on the developing Bitcoin situation.
BitConnect is concerned about the potential confusion caused by listing of Bitcoin Cash as BCC on exchanges, especially the ones already supporting BitConnect Coin. They are urging exchanges and trading platforms to list Bitcoin Cash under an alternative symbol, to ensure that traders are not confused by the duplicate symbol. Some problems that could arise is the purchasing of the wrong digital currency by traders and platform users.
In the nine months since the digital currency's inception, BitConnect Coin has recorded one of the most successful periods of growth by a coin in the top 15 market cap listings. Even outperforming Ethereum, BitConnect Coin has registered a growth of over 700%. After a small stutter, the cryptocurrency is back on an upward trajectory again, thanks to a dedicated team and a rapidly growing community.
BitConnect believes that this issue will be resolved soon but would like to make members and the community aware of the possibility of two altcoins sharing the same ticker, on some exchanges, from today. Despite initially having the same listing they are vastly different in terms of value and users should be able to err on the side of caution and make sure they are purchasing the correct currency. Community members can also use BitConnect Exchange platform to buy/sell BitConnect Coin (BCC) directly to/from each other.
---
Images courtesy of BitConnect Coin, Bitcoin Cash, Shutterstock