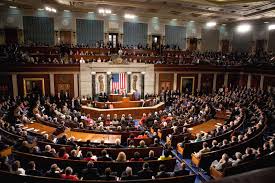 FEC, with a 6-0 unanimous decision, approved the donation of Bitcoins to US political campaigns on May 8, 2014. However, there are some restrictions with the biggest one being that no anonymous Bitcoin donations are allowed, and that people in charge of handling donations must look over this donations for "signs of illegality". Soon after this, Rep. Jared Polis announced that his campaign would start accepting Bitcoin. There are still some legal work to iron out, such as if it's allowed to use Bitcoin to acquire other goods, known as an in-kind transaction. This is a good sign, but hopefully more good news of adoption like this coming in the later future.
BTCTrip, a website that currently allows people to use Bitcoin to book flights, is now aiming to help 150,000 hotels start using/adopt Bitcoin as payment for booking hotels. BTCTrip is trying to make it as pain-free as possible, for both the consumer and provider with services such as plug-ins for blockchain.info and discounts for Bitcoin users, allowing people to quickly book reservations, and offering hotels the ability to accept Bitcoin, while receiving no volatility risks by immediately exchanging to local currency. If hotels do want to start accepting Bitcoin, BTCTrip will help them become a local exchange to help offset the risk of accepting Bitcoin and make a few dollars as well.
Since the resignation of BitInstant's CEO Charlie Shrem and Mt. Gox's CEO Mark Karpeles, two seats have been vacant on Bitcoin Foundations board of directors. No longer is that the case, with Bobby Lee and Brock Pierce now filling those seats. With Bobby Lee being CEO of BTC China, the biggest Bitcoin exchange, and Brock Pierce being CEO of Gfyt, a mobile gift card provider, Bitcoin Foundation's board has just received two very influential people. This decision was made after two rounds of voting, as in the first round none of the 15 candidates reached the minimum vote requirement.