Just days ago, traders were expecting for Bitcoin to break past $10,000. Now, the cryptocurrency is trading at $9,000 flat, plunging as bulls fail to maintain the momentum after nearly eight weeks of gains.
While Bitcoin already sustained weakness yesterday, the latest drop lower — which has taken BTC from $9,500 to $9,000 — caught some traders off guard.
According to crypto derivatives data tracker Skew.com, approximately $25 million worth of long positions were liquidated by BitMEX during this drop lower. Millions more were liquidated on other margin-enabled exchanges too, alternative crypto data sources suggest.
What Comes Next for Bitcoin?
Analysts are currently short-term bearish on Bitcoin after the recent losses.
One trader observed that BTC is currently "flirting" with losing the middle Bollinger Band as support for the first time in a month. BTC fall below this level in March confirmed an over 50% crash last time.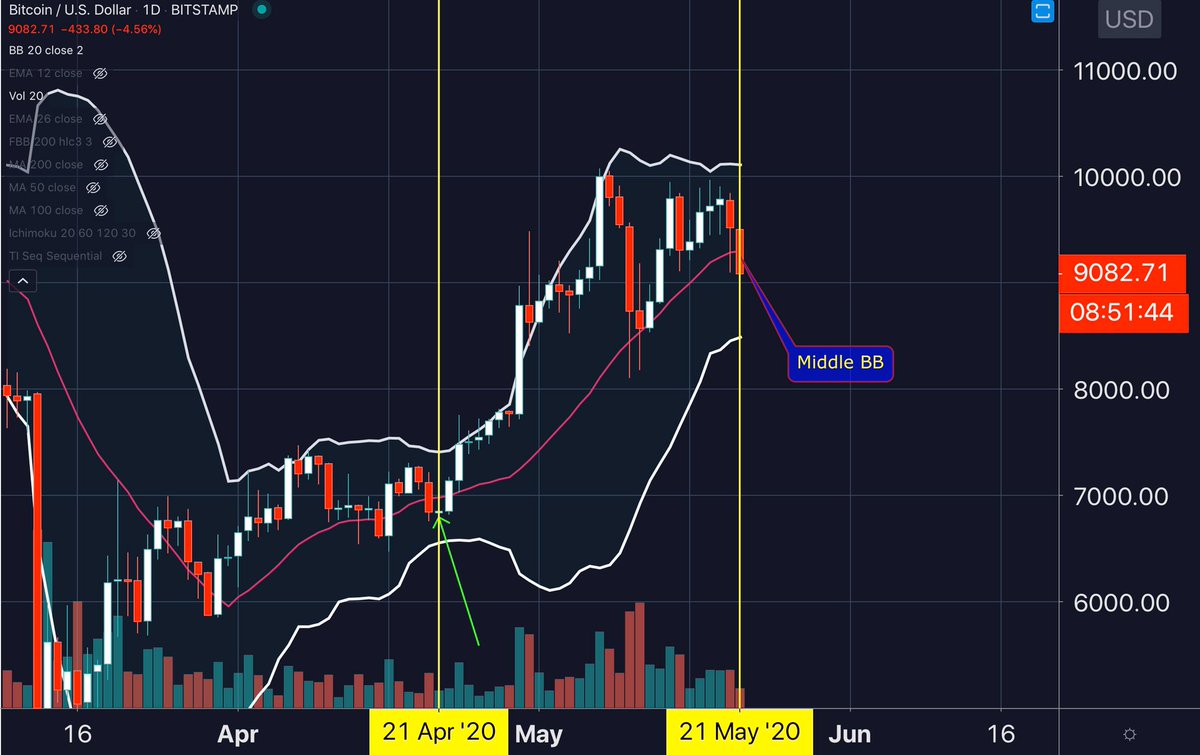 Other top analysts shared similarly bearish sentiment, pointing to the loss of other key support levels as reasons for their assertions.
The Signs Were There
Millions were liquidated during this move lower, but according to data, the signs of an impending retracement were crystal clear.
As can be seen in the image below, the crypto analytics firm, IntoTheBlock observed yesterday that the underlying Bitcoin network was "mostly bearish."
Three out of seven of the firm's proprietary indicators — including net network growth, large transactions (patterns of "whale" Bitcoin transactions), and in the money (the profitability of traders) — printed "bearish signals."
While bearish on-chain fundamentals do not always coincide with Bitcoin falling, it corroborates the sentiment that a downtrend may form.
Also, per previous reports from Bitcoinist, analytics firm The TIE noted that its social media sentiment indicator reached the "highest" it has been "since 2017."
There were a number of occasions in the past when the indicator was around this level and prices crashed, suggesting the same was going to happen again.
Featured Image from Shutterstock