With terms like Bull and Bear being thrown around on a daily basis, it is becoming increasingly obvious. No one truly knows when the trends will switch. However, when they do those that remained loyal to crypto will reap tremendous rewards. There are multiple coins this week that should have significant fluctuations in value: THC, XMR, ZEN, and VTR.
---
The Market
The crypto market seems to be a tumultuous one with BTC [coin_price] having been as low as $2,000 this time last year, ascending rapidly having hit the $20,000 mark and having fallen back to the $6,000 price per BTC.
The questions arise what is a BTC worth, what cryptos may lead the pack and where will the markets go? The price to mine an individual BTC changes dramatically based on the cost of electricity and mining hardware but it ranges from just under $1,000 in places where it is "banned" like Venezuela to almost $20,000 in places where electricity is most exorbitant.
This means the price of BTC should remain above the cost to produce, in the multiple thousand-dollar range with no real threat of going to zero.
However, the upside continues to remain strong with major Bitcoin ETF news likely to completely change the bearish trend to bullish in mid-August. Heading into August, awaiting the SEC ruling on whether the CBOE can begin allowing ETF purchasing of BTC our focus shifts to a few coins with interesting weeks ahead.
THC, XMR, ZEN and VTR all have news that will shape their futures some positively, some very negatively.
THC- July 19 Proof of Stake Upgrade with Masternode Consensus
It seems all the rage these days is Proof of Stake ("POS") and masternodes. It is very logical as POS seems to be the natural transition from Proof of Work ("POW"). Masternodes seem to be a welcome addition as it provides incentive to those holding large quantities of coins off exchanges. On July 19th, THC Coin intends to undergo a major transformation from POW to POS with masternodes.
Hemp Coin (THC) [coin_price coin="hempcoin"] has a market cap of $12 million. This coin had over a $100 million market cap in January when they announced this POS and masternode upgrade. If THC successfully pulls off this POS and Masternode upgrade their crypto price should trend upward.
XMR – Riccardo Spagni Speaking at The Global Blockchain Congress July 16/17
Major exposure is important for all cryptocurrencies; including those that have market capitalizations in the top 10 such as Monero ("XMR"). XMR [coin_price coin="monero"] currently has a market cap of $2 billion. This week Riccardo Spagni of XMR is speaking at the Global Blockchain Congress July 16 and 17 in South Africa. Events of this magnitude are rare opportunities to broadcast your message to the world. This month has important conferences on almost every continent and each speaking opportunity is one to increase the awareness about a team's specific cryptocurrency.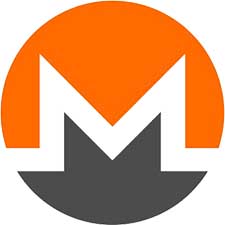 In this case, the message being "XMR." Privacy technology is all the rage these days and XMR is leading the charge against ASIC resistance. With regular forks, XMR is able to stay ahead of the curve regarding ASIC miners and maintains its status as arguably one of the best, if not the best, privacy coin. It is important to see their community leaders continue to maintain a presence at major conferences as it ensures awareness and the community continue to build.
ZEN – July 19 Hardfork with Supernodes @ 344,700
Masternodes, supernodes, hardforks, softforks — it seems most coins are undergoing major upgrades. This may not speak volumes for the trader but for the utilitarian, this speaks a whole different language. These platforms and blockchain upgrades will allow these cryptocurrencies to continue to remain relevant.
Beyond that, it demonstrates committed core developers behind projects. A huge community is very important but core developers refusing to cease working on a project is also a very positive sign. ZenCash ZEN [coin_price coin="zencash"] will be having a hardfork at blockheight 344,700 which is expected to take place on July 19, 2018.
ZEN is trading at $20.21 per crypto with a market cap of $86 million. Supernodes are an addition clearly their community is demanding and a positive transition to a platform allowing supernodes will clearly yield positive results for the ZEN community. Blockheights tend to fluctuate their actual day of occurrence so make sure to monitor the blockheight for this piece of news and not the actual date.
VTR- Bittrex delisting (Bad News) 
Most news in the crypto space is positive this week but unfortunately, there is one piece of bad news. Most coins once delisted from Bittrex fall into oblivion and vTorrent [coin_price coin="vtorrent"] is being delisted this week. VTR is valued at $.05 per crypto having plunged to a market cap of $600,000 in the past few months.
I wish VTR the best of luck in their maneuvering a delisting, as being listed is hard enough. This is solely a piece of news that needs to be noted and a coin that should be monitored.
ICO Watch
No new ICO for the week, unfortunately. Some weeks will not have a new ICO listed if there is not one worthy of being mentioned. tZERO and Fantom both look like great opportunities. Fantom sold $37+million during their private presale and only $2million during their public sale. They are primed to open on exchanges at multiple times their original valuation having only allowed $2million to be sold to the general public with one of the biggest crypto communities around.
With approximately 3 billion total shares of Fantom issued it would not be surprising to see this coin approach the $1.00 mark by the time their strategies and roadmap targets come to fruition. With a possible bull-run on the horizon, it seems tZERO (a trading platform) is primed for success following the completion of their ICO and Fantom shares will begin trading at the perfect time for investors.
To Sum Up 
With Coinbase announcing the potential addition of a handful of tokens plus many other cryptos having great news regarding blockchain and platform upgrades, it seems the crypto space has taken this 'correction' to improve the technologies backing the sector. With ETF approval now very possible, it seems the next crypto bull-run could be right around the corner.
ETFs have been denied entry into the crypto space its entire existence. But when futures were given the green light, the sheer hype drove BTC from $2,000 to $20,000. Who was able to get approval from the U.S. regulatory body, the SEC, to trade BTC futures?
The CBOE and CBOT. Who applied and is being decided on ETF trading of BTC in front of the SEC in August, the CBOE.
If they are able to succeed in having ETFs enter the market through their insured route for investors the sheer hype coupled with the reality of funds pumping into the market will do just that. Likely drive BTC and the total crypto market cap to new all-time highs.
To read the King's prior articles, to find out which ICOs he currently recommends, or to get in contact directly with the King, you can on Twitter (@JbtheCryptoKing) or Reddit (ICO updates and Daily Reports).
---
Images courtesy of Shutterstock