Bitcoin and the cryptocurrency space has struggled after the recent Consensus event in NYC failed to boost the price, unlike the past few years. Nevertheless, there are still a few noteworthy events worth keeping an eye on, particularly for some altcoins.
---
The Upcoming Week
This week has many exciting deadlines that are rapidly approaching. Two cryptocurrencies that have made exceptional noise while entering the scene have been EOS and ONT. They both have mainnet launches in the next seven days. Mainnet launches are telltale signs regarding the future of the cryptocurrency. Any delays could be absolutely detrimental while a strong showing of timeliness can lead to market support leading to a bull rally. Both ONT and EOS should be a major focus this week as their future could easily be dictated in the coming days.
Historically, many cryptocurrencies have timed the release of major news and events to coincide with Consensus, but with such an underwhelming market reaction to the blockchain summit this year, it should be expected that important events will continue to be announced this summer. EOS and ONT announced their mainnet launches months ago. Normally, a cryptocurrency wants to announce news of this magnitude while the markets are strong and bullish, however, ONT and EOS decided to buck the trend and release the mainnet regardless of the condition of the market. A very bold move, and one that shows commitment to their set deadlines.
The markets may seem reluctant to trend north but OTC (over the counter transactions) pressure remains very high on the buy side with almost no price movement in BTC.
Hard forks are occurring with Ethereum Classic removing a difficulty bomb on May 29th that should lead to their ability to move forward as a well-respected crypto. There are major differences between different types of forks, with some changing the underlying code (such as this one), while other forks create a new cryptocurrency entirely such as the ANON fork of ZCL.
EOS
EOS has more than doubled its market cap over the past three months, having gone from a market cap of $5 billion to over $11 billion. This is likely caused by the market rebound from February lows coupled with individuals eagerly flocking to a highly publicized cryptocurrency with a mainnet launch. EOS takes horizontal and vertical scaling of blockchain solutions to the next level.
EOS promises to solve the issues plaguing the Ethereum blockchain each time a dApp becomes too popular. Their mainnet launch this week is the first real challenge in determining if, years from now, they will still be a relevant cryptocurrency. This is the week EOS converts from the ERC-20 platform to their own EOS blockchain.
Ontology (ONT)
Ontology's (ONT) first round of projects are live on GitHub while, like EOS, they have a mainnet launching soon – possibly as early as this week. Ontology is a high-performance blockchain project and a distributed trust collaboration platform. They are able to accomplish this by providing high-performance public blockchains that include a series of complete distributed ledgers and smart contract systems.
The ONT blockchain framework supports public blockchain systems and is able to customize different blockchains for different applications. ONT is able to customize blockchains based on the niche the individual is looking to target. ONT had a nice increase in value leading up to their mainnet release. From March 8th to May 26th ONT increased more than 350 percent in value.
The market remains bullish on cryptos that have upcoming mainnet and testnet releases with ONT and EOS having theirs in the next ten days. 
Diffusing Ethereum Classic's Difficulty Bomb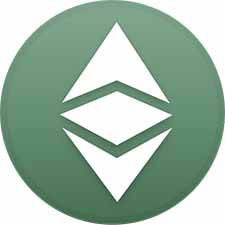 May 29th has been the date chosen to handle the difficulty bomb plaguing the ETC system. It is anticipated that the removal of the difficulty bomb via a hard fork will be successful since Ethereum Classic has some of the best development talent behind it. As such, a hard fork of this magnitude should be relatively easy to pull off.
ETC has a market cap of $1.5 billion with a current value of over $15.27. Their ability to handle the hard fork will be very telling regarding the future of ETC. Stay tuned to see how ETC handles their hard fork this week!
ICO of the Week: Keplertek
Keplertek is an ICO worth taking a closer look at this week. They are built on the Ethereum, ERC-20 platform that provides an ecosystem of services through an easy-to-use interface that connects robotics and AI startups with interested investors and allows for full transparency and traceability of their investments.
The platform's native cryptocurrency, the KEP token, will be used for investment on the platform, but also accessible via their platform is the conversion of fiat to KEP. A built-in wallet allows for easy investment into projects while also having access to an explorer to track the KEP once sent.
Keplertek sounds like an ERC-20 token focusing on the niche of AI and robotics. Their team is where Keplertek really stands out. MIT's Global Partner, Tech Park Georgia and GITA (Georgian Innovations and Technology Agency), developed the Kepler for startup incubation. Thus far the GITA team has worked with over 150 startups and created a vast network across the globe.
Keplertek is currently in their pre-sale, and updates can be followed on their Twitter and Telegram.
To read the King's prior articles, to find out which ICOs he currently recommends, or to get in contact directly with the King, you can on Twitter (@JbtheCryptoKing) or Reddit (ICO updates and Daily Reports).
The above publication does not constitute investment advice and it is recommended each individual conduct their own research. The Author of this article owns but does not trade the aforementioned cryptocurrencies.
What are your thoughts on Crypto King's picks for this week? Are there any that you would add to the list? Let us know in the comments below.
---
Images courtesy of Shutterstock, Keplertek, Ethereum Classic, Ontology, EOS