One big knock in the digital space is that investors can put everything on the blockchain and gain massive profits. Due to its high volatility and sudden price hikes, many rags to riches stories are attached to cryptocurrency.
The high volatility can turn the market upside down, and there are chances that your investment might get liquidated. The recent crypto market crash has wiped many investors' accounts, wiping more than $3 Trillion from the market. Investors are already looking for alternative options to invest in. Different sectors in the crypto market have gained popularity, such as meme coin, DeFi, and many more.
Music is a significant part of many people's lives and is a primary business industry. Blockchain and cryptocurrency hold tremendous potential to reshape the future of the music industry. Klangaverse (KLG) is a blockchain-based music platform that aims to financially and physically support artists through various ecosystem resources. It is one of a kind project that covers the music industry in the crypto space.
Klangaverse (KLG)
Klangaverse (KLG) is a decentralized music-sharing platform that utilizes blockchain technology to ensure fair compensation for artists via a transparent and reliable payment system. It aims to bridge the gap between music creation, publication, and payment systems.
With a focus on helping artists, this platform will allow artists the power to produce and disrupt their music in the form of NFTs and get paid by fans directly in their wallets. There will also be royalties for artists on their music NFTs. This platform is designed to help artists grow fan bases, generate money for themselves, and cut out the middle man.
The ecosystem will allow users to use KLG tokens to trade Non-Fungible Token (NFT) and support their favorite albums and songs. Additionally, Fans can engage in discussions and debates using the "Music Klub" feature with other members of the Klangaverse community.
The Sandbox (SAND)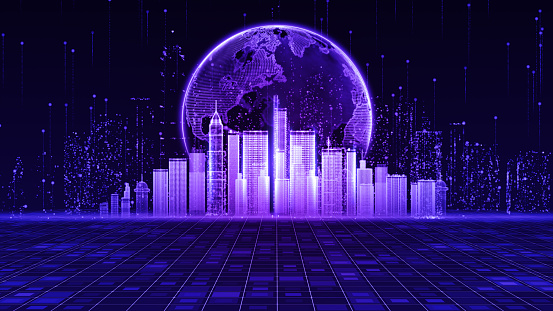 SandBox (SAND), software running on Ethereum, is a play-to-earn blockchain game that enables players to create virtual environments on the Ethereum blockchain using non-fungible tokens (NFTs). Users can create 3D items like costumes, creatures, buildings, vehicles, and everything else.
Items created by users can be sold on the Sandbox marketplace. It's a metaverse game that allows users to buy digital plots of land, called LAND, and create experiences on top of them to share with other users. This platform gives ideal means for unleashing creativity in developing the modern gaming ecosystem.
It is recorded as one of the earliest blockchain networks which offer the Proof-of-History (PoH) service to the cryptocurrency market. PoH is a technology that allows token holders to access reliable history of transactions. In addition, developers claim that SandBox (SAND) will act as a governance token and thus will give users voter rights on the platform essential decisions.
Decentraland (MANA)
Decentraland (MANA) is a decentralized software built on Ethereum's blockchain to operate as a virtual platform that allows users to create, purchase or sell virtual plots of land created in the form of NFTs. This platform offers users a virtual world in which they operate, own, and trade.
This platform provides the infrastructure to support a shared virtual world, known as metaverse, where holders can experience and monetize content and applications. It contains avatars that can be customized, and users can choose between hundreds of outfits and accessories. In addition, its marketplace offers users various wearables for avatars in addition to blocks of real estate.
Its major component is freedom. Players are always essentially free to do whatever they want. They can create mini-games, architecture, and even gambling services. Decentraland (MANA) will act as a governance token and allow users to vote on policy changes, auctions, and other activities within the platform.
Klangaverse (KLG) is a new cryptocurrency that will revolutionize the music industry. However, blockchain still has a lot of unsolved issues in the music sector. From releasing music streamlining distribution and reward model, there is much to cover for Kalngaverse (KLG).
The Sandbox (SAND) is still niche-based and is not a full-fledged cryptocurrency or even a digital asset. Alongside, Decentraland (MANA) crypto has a high risk of exploitation of data breaches.
Klangaverse (KLG) is still in the presale stage and is expected to skyrocket in value in a short period. Klangaverse (KLG) is the one if you are into the music industry or just looking for a reliable cryptocurrency.
Presale: http://bang.klangaverse.com/
Website: http://klangaverse.com/
Telegram: https://t.me/KlangaverseOfficial
Disclaimer: This is a paid release. The statements, views and opinions expressed in this column are solely those of the content provider and do not necessarily represent those of Bitcoinist. Bitcoinist does not guarantee the accuracy or timeliness of information available in such content. Do your research and invest at your own risk.