As a DeFi pioneer, many investment platforms run on Ethereum to allow users to lock in their funds or assets and earn passively over time. These protocols come in different forms like liquidity staking, yield farming, or simply exclusive liquidity pools.
Whatever form they appear, they offer users many benefits and interest rates that banks would never consider. For this reason, a lot of investors are on the lookout for DeFi protocols with a high return on investment (ROI).
Below we have Ethereum-based protocols like Uniswap (UNI), Curve Finance (CRV), and CashFi (CFI).
Some Things To Consider Before Signing Up For a DeFi pool
Security
Security breaches and compromises are generally some of the problems faced in decentralized finance, with DEX pools as the number one target. A little Google search will show you many hacks — old and new — in the DeFi space.
For this reason, many DeFi protocols must undergo compulsory security and finance audits to ensure they meet the insurance and tamper-proof requirements to launch their visionary DEXs.
So before you begin using a DEX or DeFi pool, ensure you check its whitepaper, tokenomics, and proof of audit. Although these are not enough to stall certain DeFi attacks, they will help reduce the gravity of an attack in a DeFi protocol.
Community backing
Another trend worth noting in the DeFi Space is DAO governance and community-driven protocols. Shiba Inu (SHIB) is a well-known community-inspired experiment that is still online and active.
Many protocols have realized how invaluable the DeFi community is and are shifting their attention to fully-run decentralized community-driven protocols.
Interest rates
Many upcoming projects could use interest rates as vampire attacks and tactics to steal investor funds. Regardless, interest rates have the potential to spark massive investment from users.
3 Ethereum Protocols With Potentially High ROI
1. Uniswap (UNI)
According to DeFi Pulse, Uniswap (UNI) is the third-largest DeFi protocol behind MakerDAO (MKR) and Aave protocol (AAVE), based on total value locked-in (TVL). It features a DeFi swap for decentralized exchange of cryptocurrencies and a DeFi pool that includes a V2 and V3 liquidity pool SDK.
Uniswap's V3 liquidity launchpad is a first-mover approach with which anyone can create a liquidity pool. Additionally, it supports low Ethereum gas fees for transactions using its native token UNI and high-interest rates, from 2% to 334% calculated in APR.
2. Curve Finance (CRV)
Curve Finance (CRV) falls within the top 10 DeFi protocols on Ethereum's network based on a TVL of over $5 billion across multiple liquidity pools operating on the DEX. Interest rates of Curve Finance (CRV) range from 0.00% to over 40%, and it is even bigger when you provide liquidity using its DAO token, $CRV.
3. CashFi
CashFi (CFI) is a newcomer with a value proposition capable of disrupting the DeFi space. Unlike conventional pools like Uniswap and Curve Finance, CashFi offers a first-mover "liquidity staking.
Not just does it offer liquidity staking, it offers multi-chain liquidity provision. The multi-chain liquidity protocol makes it easier for investors to fund the pool with cryptos from various blockchain token standards. This, in turn, drives the profitability (interest rate) of the protocol higher because investors' funds are compounded in the pool.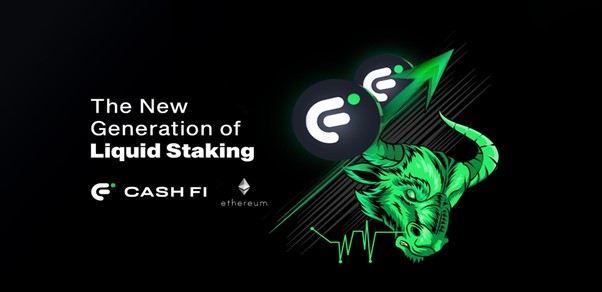 Holders of CashFi's native token, $CFI, will earn the flexibility to invest their stake crypto within the protocol. Also, they will receive fees remitted from transactions on CashFi as rewards.
Bottom Line
The DeFi space is such that you may never achieve your startup goals if you do not offer something tangible or convincing to investors, venture capitalists, or even the crypto community.
Gone are the days when anyone capitalized on DeFi "FOMOs and craze" to launch products and services that do not hold water — and crypto enthusiasts will perch on them like flies. You must offer a tangible value proposition to stand a chance of competing with other invaluable DeFi solutions and protocols.
CashFi, a solution to the NFT and DeFi investment space, alongside its $CFI token, provides you with the necessary backing to become the next big investor in the crypto space.
For more on CashFi (CFI):
Presale: https://enter.cashfi.finance/register
Website: https://cashfi.finance/
Telegram: https://t.me/CashFi_Token
Disclaimer: This is a paid release. The statements, views and opinions expressed in this column are solely those of the content provider and do not necessarily represent those of Bitcoinist. Bitcoinist does not guarantee the accuracy or timeliness of information available in such content. Do your research and invest at your own risk.