Turin/London – January 29th, 2018 – While the 3D-Token ICO is still currently in progress, the project's 3D printing robots network expansion has already begun.
---
Simone Paschetto, Politronica's 3D Printing Robots Network Manager, the Company running on the back of 3D-Token ICO:
Right now I am really very excited; our Projects is meeting great success and our Robot's Network International Development Campaign officially started. We already received several requests by new candidates to become Network Members, from United States, Canada, Ireland, Portugal, Hungary, Baltic countries, Iceland and Malta, who are showing a terrific interest in the project. 3D-Token ICO is a great accelerator of the project we launched two years ago, which is all about the creation of a Network of thousands of 3D Printers managed by a blockchain based software able to create the just-in-time, decentralized Factory 4.0, disrupting the industry standards by product cost and time-to-market.
Politronica, which has been acquired in 2017 by Etroninvest Ltd., London, counts on a nine years hi-tech research history. The Company was spinned-off from the renowned Italian Tech University "Politecnico di Torino".
3D-Token ICO was launched on December, 18th 2017 and is set to end on February the 11th, 2018. The soft cap of 1 million dollars was reached in just ten days.
Simone further commented:
In order to develop its business, and according to 3D-Token ICO Whitepaper, Politronica is starting now the expansion of its 3D Printing Robot's Network by looking for Hub candidates worldwide. We offer three 3D-Printing Robots to each new Hub as per a free loan-for-use contract, requesting the affiliate to work for the Network and to take part of the just-in-time manufacturing revolution, as you can see in the following video.
Politronica will provide the affiliate with the bioplastic material necessary for the manufacturing projects and will cover the logistics expenses, granting the affiliate a fee of $ 2 for each printing hour executed (the printing hours will be paid in Ether, https://www.3d-token.com/).
The Network Members will be provided with three Politronica's QUBIT3D 3D Printing Robots (an FDM 3D-Printing Robot developed with proprietary technology) which has been designed for intensive industrial use, with a printing area measuring 300-400-240 mm, one of the largest currently on the market, original Arduino board, direct extrusion granting more precision and the possibility of using different materials.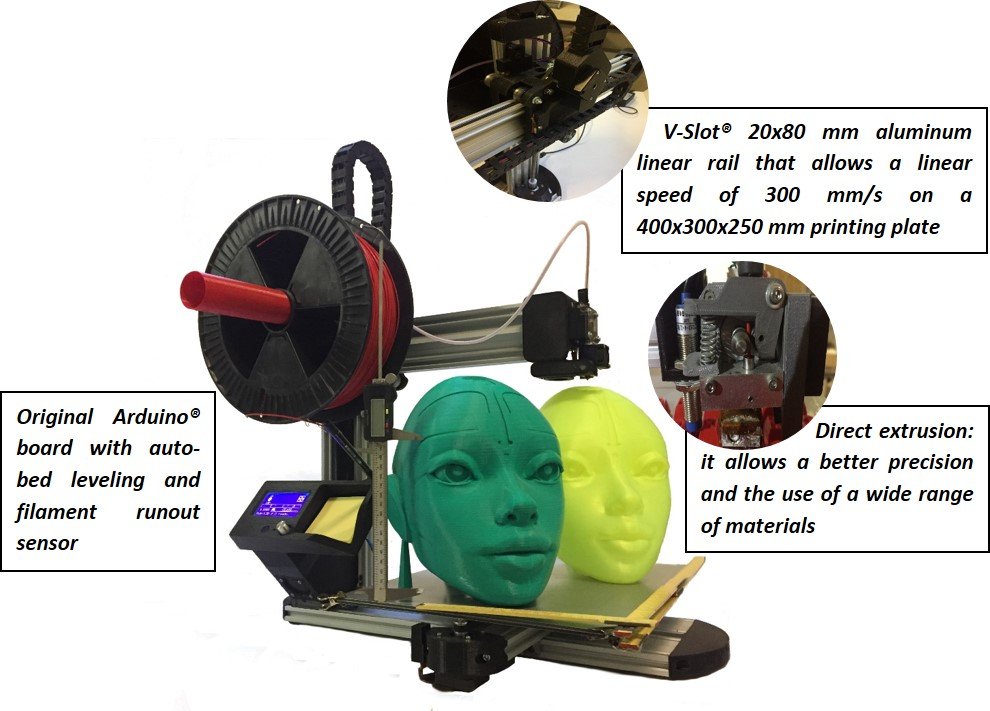 After a successful test, started in 2016 in northern Italy, with 50 hubs and 100 3D Printing Robots installed, Politronica is now looking to expand the network and integrate it into a blockchain managed software in order to grow it up to 3000 3D Printing Robots in 1000 new Network Hubs to reach the amount of 22 millions hours of Robot's Workforce able to transform 300 tons of bioplastic material per year.
Following the change in the global economic model from mass to just-in-time production, Politronica's goal is to set up the decentralized "Glocal" Factory 4.0 creating a new concept of digital manufacturing able to run within the frame of the new economic challenges.
If you wish to participate in this pacific revolution then make a contribution to get your 3DT and be part of the just-in-time manufacturing technology which is changing the paradigm!
JOIN THE PROJECT at https://www.3d-token.com
---
Images courtesy of 3D-Token