If you're planning to invest in promising projects, IEOs (Initial Exchange Offerings) are the best way in. There are multiple advantages to buying a token during its public launch or presale, rather than waiting for months or years till it's on a bull run and probably overvalued.
First, presales and IEOs offer the cheapest entry to a project. They also give you access to attractive giveaways only open to early investors. More importantly, early-stage tokens will turn out to be the most profitable over time. Then again, IEOs are risky given that the projects are in their early stages.
Here are five promising projects awaiting their IEOs, to give you a head start in your hunt. Make sure you do independent research on the projects before plowing your money in.
1. IMPT
IEO Date: 14 Dec 2022
IMPT is one of the most popular projects of 2022. If crypto has long been accused of aggravating the climate crisis with an unfairly large carbon footprint, projects like IMPT change the perspective. The large Web3 ecosystem dedicated to climate action introduces three creative products built on a blockchain foundation.
Let's take a closer look at the IMPT ecosystem and understand why it could be the first 25X token in 2023.
The IMPT Carbon Marketplace
IMPT carbon marketplace is a platform to buy, sell, and retire carbon credits without the help of intermediaries or agencies. Over the years, people have grown more conscious about their environmental impact and carbon footprint. Businesses, on the other hand, are asked to offset a definite amount of carbon annually depending on their production. Companies are also increasingly offsetting their carbon footprint voluntarily as part of positive brand cultivation.
But the traditional carbon market is not efficient enough to cater to the growing demand from both voluntary and mandatory participants. IMPT believes that blockchain-powered innovation can change this and boost climate action. It converts carbon credits into NFTs so that there is no room for double spending or scams.
The IMPT Shopping Application
The IMPT shopping application allows users to earn carbon credits while purchasing from environmentally-conscious brands via the application. It has already partnered with global retailers who would set aside a percentage of their sales margin to the program. Users are rewarded in IMPT tokens, which they can convert to carbon credits via the marketplace discussed above. The product's goal is to raise awareness about climate action among consumers and bring carbon offsetting to the mainstream.
The IMPT Social Platform
The IMPT social platform allows friends, family, and brands to keep tabs on the efficiency of their carbon-offsetting initiatives. We can say it gamifies carbon offsetting in a way. Your contributions to the IMPT carbon offsetting program are tracked in IMPT scores.
GM, #IMPT Crew!🌟

It's quiz time!

Which planets have carbon dioxide in their atmosphere? ⬇️

— IMPT.io (@IMPT_token) December 6, 2022
IMPT is closing in on its presale sell-out at the time of writing, having raised a total of $14M. The massive flow of investment to the project amid the bear market sentiments hints at its relevance and growth potential. According to the latest announcements, the Initial Exchange Offering of IMPT is scheduled for 14 Dec 2022 on Uniswap. It will be followed by more top-tier exchange listings, beginning with LBank and Changelly Pro. IMPT is one of the best cryptocurrencies with the highest growth potential this year.
2. Medieval Empires
IEO: 19 Dec 2022
Medieval Empires is a multiplayer strategy game that is all the rage in the crypto community now. It is set in late 13th century Turkey, themed around Ertuğrul Gazi, a tribal warrior and a celebrated leader of the Kayi tribe.
He is battling the future King of England, Edward 1st aka Edward Longshanks aka Hammer of the Scots, who is voyaging to the Holy Land. The game will involve players building towns while trading, fighting, and forging alliances. As the battles grow fierce, the game will expand the world map into an ever-evolving game universe. It is full of daily missions, general tasks, and story missions.
With our upcoming $MEE token launch, we have updated our Tokenomics to provide more clarity to our internal and external stakeholders: https://t.co/zvLTNpNvSz

— Medieval Empires | Token Launch 19 December (@MedievalEmpires) December 5, 2022
There is no argument that the game is gripping, judging by the whitepaper. The team, experienced in game development and blockchain technology, also gives hope. It could be the next crypto to explode in 2022.
3. Dash 2 Trade
IEO Date: TBA (after the presale)
Dash 2 Trade needs no introduction. The platform is currently hosting a presale of its native token D2T, which has bucked the trend. Dash 2 Trade introduces a trading dashboard that gives you advanced crypto trading signals, predictions, and social analysis for focused decision-making.
Dash 2 Trade dashboard
Rather than flooding you with jargon and metrics, it gives you a closer look into the market where it matters. The platform has already secured high-profile exchange listings, which will take place as soon as the presale is sold out. If the roadmap unfolds as planned, the token has the potential to give anywhere from 10X-15X returns early next year.
4. MeMusic
IEO: TBA
MeMusic is a platform that aims to create personal, curated, and interactive experiences with music through innovative technologies like blockchain and artificial intelligence. It brings artists, labels, listeners, investors, and distributors under one umbrella to improve the transparency of the industry.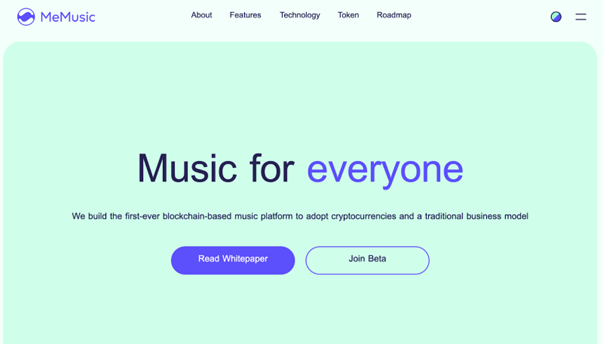 To begin with, MeMusic implements NFTs in the supply chain of music to enable music as an investment class. Music NFTs are immutable, unique, and digitized assets. In addition to that, artists can tokenize their albums, concert tickets, related rights, merchandise, and more. The project's goal is to expand the potential of NFTs by empowering artists to digitize any asset.
Proud to announce our first launch on #VisionOffering with @MeMusicNews , which has secured IDO on @poolz , @realpolkabridge 🔥 Prepare your $VISION to secure allocation for $MMT pic.twitter.com/fj0ylInTh6

— Vision Game (@visiongame_) October 18, 2022
Another feature of the platform is Artist Tokens., which artists can use to build a platform-agnostic economy with their fans and investors.
5. OSIS World
IEO Date: TBA 
OSIS' is a creative project that's on a mission to transition from Web2 to Web3 by simplifying access to the blockchain and token economies. It allows all brands on the platform to tokenize themselves, trade free, and be globally accessible.
Watch @NewToTheStreet on #FOXBusiness 11/29/22 1030pm PST for an interview by @MarketJane from #NASDAQ with @9chrisgoma & @ijalalibrahimi from @osis_world $OSIS.

OSIS' mission is to transition from Web2 to Web3 by simplifying access to the blockchain & token economies. pic.twitter.com/HHh2EV6lye

— W3BT 📽 (@realW3BT) November 29, 2022