Famous investor and ex-hedge fund manager, Michael Novogratz, predicts that the cryptocurrency market will be worth $5 trillion in 5 years.
---
The Rise of the Cryptocurrency Market
After the cryptocurrency market managed to show such explosive growth in such a short time, many investors, speculators, analysts and fintech specialists predict a bullish long-term trend for its future. In this year alone, Bitcoin's price hit a new ATH to grow by 167%. Another cryptocurrency that had an impressive market cap growth is Ethereum, which was able to grow more than 2,884% and has left many early adopters wealthy.
This exponential market cap growth has managed to draw in more capital into the cryptocurrency market through many new investors and speculators. ICOs (Initial Coin Offerings) are the leading trend for such investors who are hoping to invest in the next 'big thing' in crypto.
Many investors and analysts predict that the current bullish trend hasn't ended yet and that this is just the start for the cryptocurrency sector. Kay Van-Petersen has predicted that the digital currency market could take 10% of the $5 trillion foreign exchange market in ten years, effectively giving the crypto market a staggering $1.75 trillion valuation.
Cryptocurrency Still Facing an Uphill Battle
Although this impressive market growth has drawn in a lot of new capital, some investors are skeptical about investing in bitcoin and cryptocurrencies in general. Many people still associate these digital currencies with the black market and cyber crime. Recent cyber attacks like WannaCry and the one earlier today in Ukraine, which encrypt vital infrastructure systems and hold them for ransom payable in bitcoins, may be damaging to the reputation of Bitcoin and other cryptocurrencies.
A $5 trillion market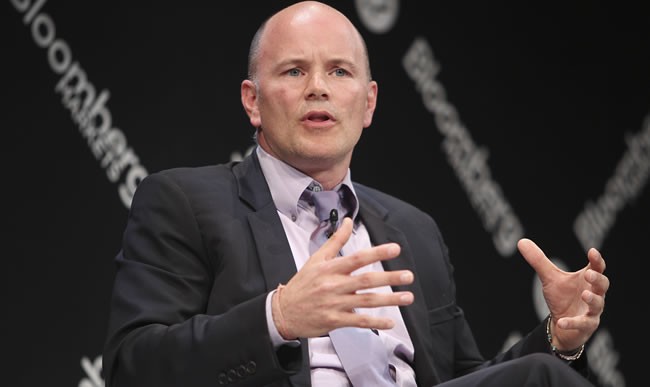 Michael Novogratz,  an ex-hedge fund manager and cryptocurrency investor, who holds 10% of his net-worth in bitcoin and ethereum, thinks that the cryptocurrency space has an enormous potential. In a recent Interview the Billionaire said:
The Nasdaq got to $5.4 trillion in 1999, why couldn't it be as big?
The former hedge fund manager also noted:
There's so much human capital and real money being poured into the space and we're at the takeoff point.
In addition, Michael Novogratz expressed that in order for that to happen, businesses need to adopt better principles which will satisfy regulators and give the cryptocurrency space a better reputation.
What are your thoughts on Michael Novogratz's prediction? Where do you see the market heading to?
---
Images courtesy of  Pexels