Pictured wearing a Satoshi Nakamoto (founder of Bitcoin) hat, Kanye West recently found himself and his assets dropped out of JP Morgan's hands. This happened after West recently made a series of anti-Semitic remarks and wore a White Lives Matter t-shirt.
Last year, JP Morgan also closed Uniswap founder Hayden Adams' account without explanation. Portuguese banks also recently closed accounts of a few cryptocurrency exchanges like Mind the Coin and CriptoLoja without giving any justification.
Financial censorship is clearly an issue around the world, with financial institutions closing down people's accounts without giving any justification. This is leading to many people looking at these institutions with more scrutiny.
Cardano founder Charles Hoskinson commented on how the activity of traditional financial institutions is making the case for decentralised currencies in a tweet reacting to the news of JP Morgan cutting ties with West.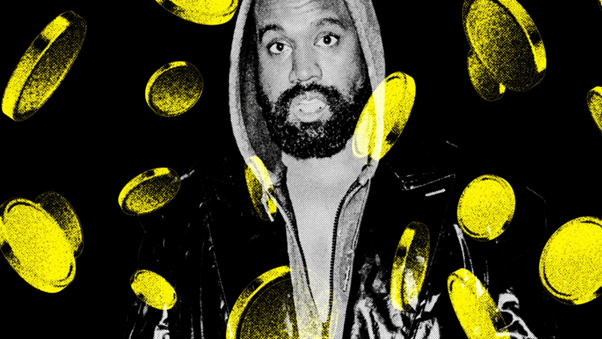 As the downsides of centralised wealth management become more apparent to the general public, cryptocurrencies will be seen by more and more people as an attractive alternative. Though with no centralised authority, cryptocurrencies open a pandora's box of issues such as scamming, the benefits of decentralised finance heavily outweigh the downsides.
But what cryptocurrency to invest in?
Bitcoin (BTC), Ethereum (ETH), and Big Eyes (BIG) are three cryptocurrencies you should look into investing in before the next bull market rears its head, and we go from seeing red on the prices, to seeing stars with prices skyrocketing to the moon.
Bitcoin: Can we get much higher?
Bitcoin (BTC) is the first and the current most popular cryptocurrency, started in 2008 by a mysterious inventor with the pseudonym Satoshi Nakamoto. Bitcoin has been revolutionary in paving the way for other cryptocurrencies, with many people heralding it as digital gold. The metaphor is apt, as Bitcoin acts as a countermeasure against inflation with its fixed supply, though like many other cryptocurrencies, its price is volatile. However, over a longer period of time, Bitcoin will only appreciate in value, due to each new Bitcoin being harder and more complex to mine than the last.
Ethereum: Get Em High
Ethereum (ETH) is the second most popular cryptocurrency, operating as a platform for other various cryptocurrencies, as well as allowing for the decentralised execution of smart contracts. Ethereum recently moved from a proof-of-work consensus mechanism to proof-of-stake, a much faster and energy-efficient way of validating transactions.
An ever-popular investment choice, as Ethereum is used as a network for a vast amount of other cryptocurrencies to operate on, such as Cardano, Uniswap and…
Big Eyes – Lock yourself in a room doing 5 memes a day for 3 summers
Big Eyes (BIG) is a meme coin that is a full-on community token, aiming to shift wealth into the DeFi space. Although Bitcoin and Ethereum are very solid investments, due to their larger market caps and their established presence, their potential for future growth is nowhere near that of newer altcoins. For example, early adopters of other meme coins such as Dogecoin (DOGE) would have seen gains of up to 37,000%.
Big Eyes is still in pre-sale, having raised $8 million so far, and has its sights set on becoming the most talked about meme coin in 2022 – this cat is going places, so look into investing if you want to fly to the moon with this feline.
Additionally, Big Eyes is not just here for memes, but also for having a positive and lasting impact on the environment. After launch, 5% of all its tokens will be held in a visible charity wallet. The tokens in this wallet will be used to contribute to ocean conservation projects. So the more that you invest in Big Eyes, and the higher the price rises, the more you will be helping out charities concerned with protecting ocean wildlife, all while making a nice profit.
Final thoughts
With traditional financial institutions restricting the finances of many people in the cryptocurrency space, the most recent and prominent figure being Kanye West, people are looking to cryptocurrencies as a means to circumnavigate financial censorship. As more people take an interest in cryptocurrencies, it is only a matter of time before the bear market goes to hibernate, and the bull market comes charging out the gate. Get investing before it is too late!
Big Eyes Coin (BIG)
Presale: https://buy.bigeyes.space/
Website: https://bigeyes.space/
Telegram: https://t.me/BIGEYESOFFICIAL
Disclaimer: This is a paid release. The statements, views and opinions expressed in this column are solely those of the content provider and do not necessarily represent those of Bitcoinist. Bitcoinist does not guarantee the accuracy or timeliness of information available in such content. Do your research and invest at your own risk.