Hashcash inventor Adam Back has said Segregated Witness (SegWit) "fixes" an original bug in Bitcoin from creator Satoshi Nakamoto.
---
Back: SegWit 'Fixes Satoshi Bug'
As part of a Twitter exchange Friday, Back rebuffed criticism from Bitcoin Unlimited proponent Jihan Wu, demonstrating how SegWit is beneficial to the virtual currency's core protocol.
Wu, who is a co-founder of mining conglomerate Bitmain, had said that the technology would make the network "more complicated."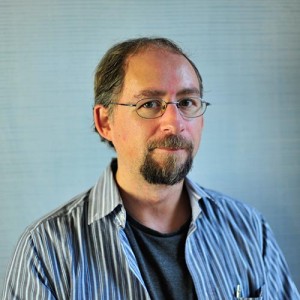 "SegWit is not more complicated," Back wrote.
"It fixes Satoshi's bug that txid=H(tx,sig) to txid=H(tx) this is not complicated, and it is necessary to fix."
@JihanWu @mikebelshe SegWit is not more complicated. It fixes Satoshi's bug that txid=H(tx,sig) to txid=H(tx) this is not complicated, and it is necessary to fix

— Adam Back (@adam3us) March 31, 2017
What's more, if implemented, SegWit can can actually help reduce the so-called "technical debt" burden of complicated code albeit having its own tradeoffs, which are assessed here.
The segwit code has been heavily reviewed, which helps resist the introduction of technical debt at both a code and design level…Segwit has multiple independent reimplementations, which helps discover any unnecessary complexity and technical debt at the point that it can still be avoided.
SegWit: Complicated & Straightforward
Wu's stance echoes a broader opinion from the Chinese community in particular that SegWit creates unnecessary complexity within Bitcoin.
In an interview with Bitcoinist this month, for example, Leon Liu, CEO of P2P trading service Bitkan, said that this was a reason why the technology "is not the best solution for Bitcoin scaling."
"Segwit will not be the best solution for Bitcoin scaling, it will make the Bitcoin network more complicated," he stated.
At the same time, efforts have been made to allay such fears, Blocktrail CTO Ruben De Vries commenting last year that SegWit "is not very complicated if you already know the ins and outs of the Bitcoin protocol."
Back meanwhile has praised attempts at educating the wider community on the nature of scaling solutions without resorting to 'political' siding.
An explainer on SegWit by Andreas Antonopoulos garnered considerable praise, Back describing it as "the best he'd seen on the topic."
On its benefits, Antonopoulos wrote in the blog post, which originally came out in August last year:
"Firstly, segregated witness reduces the overall cost of transactions by discounting witness data and increasing the capacity of the bitcoin blockchain.
"Secondly, segregated witness' discount on witness data corrects a misalignment of incentives that may have inadvertently created more bloat in the UTXO set."
Litecoin Bounce on SegWit Rumors?
SegWit is traditionally considered 'complicated' compared to merely increasing the Bitcoin block size, despite the latter requiring a hard fork of the virtual currency.
Currently, the proposal is still behind Bitcoin Unlimited though both need at least 95% to activate.

Outside the Bitcoin debate, rumors surfacing that Litecoin is to activate SegWit may have led to a surprise expansion in value of the altcoin by around 30%.
What do you think about the contrasting opinions on SegWit? Will it add complexity to Bitcoin? Let us know in the comments below!
---
Images courtesy of Shutterstock, Twitter