Altcoins have had a very turbulent prior few months. However, the last few weeks' altcoins have begun their rebound as BTC has recovered from $6,000 to almost $10,000. This is a very positive sign heading into summer with big events from ZCL, XMR, SYS, and HIRE this week.
---
A Big Week Heading into Summer
This week has seen life finally injected into the crypto space. On the heels of major conferences and a Bitcoin correction, this may be an opportune time to analyze the altcoin markets. Altcoins fluctuate much more than BTC, and most consider BTC a risky investment. Those getting involved in the altcoin space need to understand the risks involved and make sure they are always doing their own research. However, with a bit of research and understanding of utility and publicity investors can hone in on undervalued assets that may appreciate far beyond the returns of BTC.
This week has big events for ZClassic (ZCL), Monero (XMR), Syscoin (SYS), and HIRE. These events range from major announcements to very particular technological updates. With such an exciting lineup of events let's dive right into them.
ZCL – A Big Forking Announcement (Anonymous Bitcoin)
A Miami based team that the journalist of this piece is leading decided to fork ZClassic (ZCL) with Bitcoin (BTC) which coincided with a CNBC interview that aired April 28, 2019. Most forks get little if any media coverage. An announcement covered by CNBC is a clearly positive start for a team that many were originally doubting.
The last fork of ZCL drove it from $5.00 to over $220. The resulting coin, Bitcoin Private, was provided to all ZCL holders and is currently valued at a price of over $40. ZCL has a tendency to react very positively to forks as demonstrated by their 40 percent gain following the CNBC interview and fork announcement one day prior. With a new team leading the charge to fork ZCL and major names behind the project like Steven Nerayoff, the community size and market adoption of the new coin may far exceed prior forks.
ZCL is currently trading at under $30, a far cry short of the $220 it approached during its prior fork. The price of ZCL is likely to adjust upwards and downward as the market attempts to predict that value of Anonymous Bitcoin. Will masternode technology, zkSNARKs anonymity, famous advisors, journalists, and publicists be able to build a strong community and a highly utilized coin? Time will tell and as the market predicts the value of Anonymous Bitcoin, the value of ZCL will rise and fall.
The new fork of ZCL and BTC will add masternodes and zkSNARKs technology while building a new community and compiling a team that would impress most crypto enthusiasts. The code and testnet is set to be released August 10th with the snapshot occurring one month later. With the announcement having just occurred the only way to acquire the new forked coin, Anonymous Bitcoin, is to purchase ZCL or BTC. Anonymous Bitcoin will be provided on a 1:1 ratio for ZCL and BTC holders at the date of the snapshot. 
Monero (XMR) – Hard-fork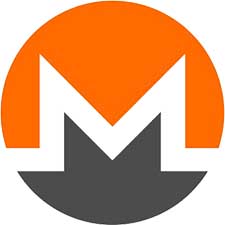 ZCL is having a fork in a few months (having announced it yesterday) while XMR is having a hard fork this week. The likely date of the hard fork is April 30, 2018, but will take place at block height 1564965. Exchanges are already supporting the Monero V (XMV) which is a positive sign for the adoption of the coin but the biggest concern that remains is what will happen to XMR following the fork?
Most altcoins have their value driven higher leading up to the fork date due to a combination of fear of missing out, and the anticipated fork (free coin) provided to all coin holders. However, with the XMR fork already here the question becomes what will happen to the price post fork. Once XMR holders receive their XMV it is likely XMR corrects slightly as the value of the forked coin and significant anticipation is already built into the price. However, at that moment of correction, XMR holders will have received XMV.
XMR is currently trading at $250 and is the leading coin by market cap in the privacy coin sector. Will XMV add a benefit to the space and how much will XMR depreciate post fork?
The analysis of risk needed to be completed is will XMV be worth more than the correction that is likely to follow in XMR's price when XMV is provided. With XMV already having exchange listing their long term value will be determined by their market adoption and utility. This week is an important one to keep an eye on XMR. It may not be a coin that "beats BTC's returns" but it is one worth focusing on.
Syscoin (SYS) – 3.0 and Masternode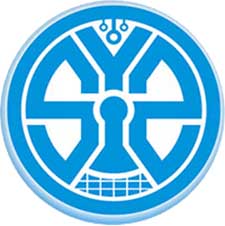 Syscoin this week has exciting technological upgrades from the 3.0 version of their platform to the incorporation of masternodes. Masternodes allow staking and earning a return on your investment without having to have significant mining rigs. An updated platform coupled with the incorporation of masternodes means SYS is likely to have a very positive week. SYS is an altcoin that is trading at $.55 with a market cap of $290 million. As they incorporate new technology onto their platform while adding masternodes the price should reflect the markets appreciation of such events.
Syscoin 3.0's platform was once delayed so completing it by the end of the month as promised is exceptionally important. Altcoins are infamous for delays, yet with each one, credibility is lost. Delays are understandable and sometimes unavoidable but it is exceptionally important to be timely and task oriented. SYS may not have much patience left from the community if they announce another delay. It is highly likely SYS has a successful rollout of their 3.0 platform and masternodes allowing them to appreciate nicely against BTC this week. 
HIRE – Rumors Regarding Major Partnerships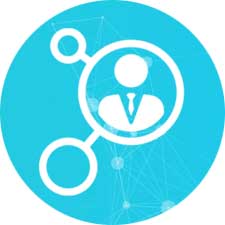 HIRE was written about last week as they had a major conference in front of the leaders of the recruitment industry in Las Vegas. Tickets were over $1200 apiece and since good news has been released with Recruiter.com agreeing to incorporate the HIRE token into their platform. Besides the positive substantiated news, there are also many rumors swirling about partnerships on the horizon.
Bloom and more importantly Ziprecruiters have both reached out to HIRE to continue conversations about possible partnerships post conference. For a coin trading at $.055 with a market cap of $1.8 million this very small market cap coin can easily "moon" with something as simple as a big exchange listing, or an announcement regarding Bloom or Ziprecruiters. Look for big news coming from the HIRE team in the near future regarding upcoming partnerships and possible exchange listing. Having completed their ICO in the middle of the market's correction HIRE has had a turbulent path but their team has remained dedicated to their roadmap and the alpha version of their application should be out very shortly.
HIRE is likely to trend much higher (or HIRE) as they achieve their milestones and stay focused on the roadmap. 2018 will likely be the year HIRE solidifies themselves in the recruitment space as more partnerships are announced.
A Week of Forks and Tech 
This week has seen announcements of a new fork from ZCL and the conclusion of a previously announced fork from XMR. Syscoin has a big week of tech upgrades while the rumor mill is buzzing with HIRE following their Vegas convention. It seems the rebound in the crypto space is finally here following a massive correction. If this is the case those that were able to hold and accumulate during the correction will be handsomely rewarded.
To get in contact directly with the Crypto King, you can on Twitter (@JbtheCryptoKing) or Reddit (ICO updates and Daily Reports).
Do you agree or disagree with Crypto King's picks? Let us know in the comments below.
---
Images courtesy of HIRE, Syscoin, Monero, ZClassic, Pixabay