Decentralized finance (DeFi) and blockchain technology continue to shape the financial landscape, offering innovative solutions to traditional financial services. In this article, we will explore three tokens making headlines in the crypto space: Aptos (APT), Polkadot (DOT), and TMS Network (TMSN).
Aptos (APT): The Revolutionary Alternative to Decentralized Exchanges
Aptos (APT) is a decentralized finance (DeFi) project that aims to revolutionize decentralized exchanges (DEXs) by introducing a superior alternative. Aptos (APT) was initiated by a team of experienced blockchain researchers and designers in February 2022, with the goal of developing a highly secure and scalable Layer 1 blockchain. Aptos' (APT) vision attracted the attention of prominent venture capitalists (VCs). What distinguishes Aptos (APT) from other Layer 1 blockchains in the crypto industry is its distinctive architecture, which combines Block-STM technology, Move programming language, and BFT consensus. This innovative combination provides Aptos (APT) users with a more secure and efficient network. Few days into its launch, Aptos (APT) secured $200 million in funding from well-known VCs such as Andreessen Horowitz, Coinbase Ventures, FTX Ventures, Kathryn (Katie) Haun, and Multicoin Capital. Aptos (APT) is currently trading at $12.80, down by 9.11%.
Rising Volume and Decreasing Bearish Sentiment Propel Polkadot's (DOT) Price Increase
Polkadot (DOT), a blockchain platform that allows interoperability between different blockchains, has recently revealed a major bullish signal. According to Polkadot Insider, DOT, the platform's native cryptocurrency, is only second to Ethereum in terms of Altrank, a measure of a blockchain's activity and user engagement. This finding has boosted Polkadot's (DOT) price by over 7% in the past 24 hours, with the coin currently trading at $5.95, at a market capitalization of over $6.9 billion.
Several developments have happened in the Polkadot (DOT) ecosystem recently, which can drive further growth for the network. For instance, the platform's NFT ecosystem had an interesting update as Unique Network, a Polkadot (DOT) parachain, minted proof-of-attendance NFTs for fashion label DUNDAS to release to guests attending its show at Paris fashion week. This development suggests that Polkadot's (DOT) recent price increase has a solid foundation.The Polkadot's (DOT) token price may continue to rise in the coming days.
The rise in DOT's price has also been accompanied by a rise in volume, and bearish sentiment around DOT has decreased by more than 75% over the past week, according to LunarCrush's data. Additionally, DOT's demand in the futures market has increased, as indicated by its rising Binance funding rate. Finally, DOT's social volume has also shot up considerably, keeping it as a topic of discussion in the crypto space.
TMS Network (TMSN) Set to Disrupt the Trading Industry
TMS Network (TMSN) is a trading platform designed to address the challenges faced by traditional traders. It offers access to various asset classes, including cryptocurrencies, equities, forex, and CFDs, making it a user-friendly and intuitive b change.TMS Network (TMSN) is committed to providing traders with advanced tools and features to mitigate risk and make informed trading decisions.
TMS Network (TMSN)is a decentralized trading platform that eliminates third parties, and is powered by cutting-edge blockchain technology.TMS Network (TMSN) transparency is evident in its state-of-the-art security measures, which include encryption, multisig wallets, and routine audits.TMS Network (TMSN) aims to provide an exceptional trading experience, massive scalability, interoperability, enhanced security, and maximum efficiency by combining social trading, portfolio management, and trading bots in one decentralized application.
In the initial presale round, TMS Network (TMSN) was able to sell tokens worth more than $500,000, and the demand for these tokens is still rapidly increasing. TMS Network (TMSN) token is currently trading at $0.038 in the ongoing second presale stage, which has exceeded initial speculations.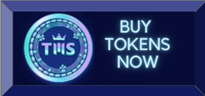 Presale: https://presale.tmsnetwork.io
Website: https://tmsnetwork.io
Telegram: https://t.me/tmsnetwork
Disclaimer: This is a paid release. The statements, views and opinions expressed in this column are solely those of the content provider and do not necessarily represent those of Bitcoinist. Bitcoinist does not guarantee the accuracy or timeliness of information available in such content. Do your research and invest at your own risk.