Many investors are happy to see that the market is beginning to show encouraging signals of rising momentum as it continues to recover from the Terra and FTX crash in 2022. As usual, Bitcoin (BTC) is the market leader, and as it continues to grow, the rest of the cryptocurrency market rises with it.
Bitcoin is among the most dependable long-term investments you can make. Many more people are also investing in Filecoin (FIL). However, for shorter-term gains, newer meme coins like Big Eyes Coin (BIG) can deliver phenomenal gains that vastly outperform well-known meme tokens like Dogecoin (DOGE).
In this article, to understand why so many individuals are investing in Bitcoin, Filecoin and Big Eyes Coin, let's examine them in depth.
Bitcoin: Leading The Charge
The first cryptocurrency, known as Bitcoin (BTC), was developed by a person using the alias Satoshi Nakamoto. It was introduced in 2009 and had a crucial role in the development of the whole cryptocurrency sector. Despite a rough start, Bitcoin has grown to be one of the most widely used and lucrative cryptocurrencies available.
Although Bitcoin has historically had a lot of critics, it has always been able to withstand the worst circumstances and emerge victorious. Even though it's hard to forecast what will happen in 2023, and if the present upbeat trend will continue, many people think Bitcoin will continue to dominate the cryptocurrency market. Bitcoin is the best option for many people who want to invest in cryptocurrencies.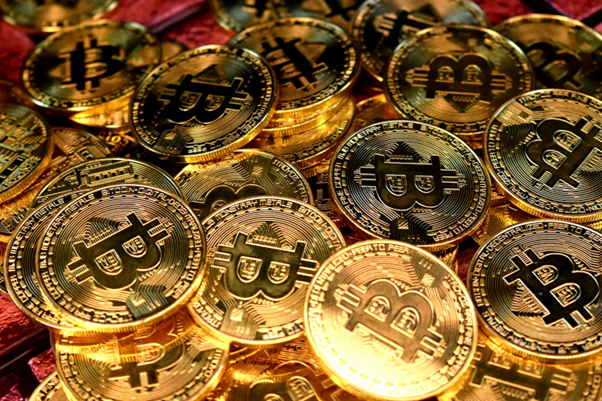 Filecoin: Decentralised Storage
The mission of Filecoin (FIL) is to store humanity's most critical knowledge in a decentralised database. The Interplanetary File System (IPFS) is a peer-to-peer storage network where users pay for data storage and distribution services in $FIL.
Decentralised data storage is the goal of Filecoin. In contrast to centralised cloud storage providers like Amazon Web Services or Cloudflare, Filecoin uses its decentralised nature to safeguard the integrity of a data's location, making it simple to retrieve and difficult to censor.
Decentralised storage platforms like Filecoin make the internet more accessible to people all around the world while also enabling individuals to be their own data custodians. Filecoin incentivises users to act honestly and keep as much data as possible since contributing to the network by mining and storing directly correlates to receiving greater block rewards.
Filecoin's utility as a decentralised storage space is why so many investors are looking to invest in the coin. In a similar way to how Bitcoin is representative of the cryptocurrency movement and people invest in Bitcoin because they believe in the idea of cryptocurrency, investors are buying into Filecoin as it is an idea they strongly believe in. As the IPFS gains more traction, the price in Filecoin is likely to shoot up.
Big Eyes Coin – The Most Promising New Meme Coin
Big Eyes Coin (BIG) is now among the market's most promising meme tokens. Big Eyes Coin is one of the largest pre-sale tokens in the previous three years, having raised $21.47 million and counting.
Big Eyes Coin has incredible potential, and investors are seeing this, and snatching as many Big Eyes Coin tokens as they can. Since Big Eyes Coin's momentum is just starting to ramp up, make sure to jump on it before it's too late!
Big Eyes Coin also aims to channel as much wealth as possible into the DeFi sphere – this is one of its key goals as a cryptocurrency. Additionally, it is also a coin that aims to assist in charitable endeavours! Big Eyes Coin frequently contributes to The Sea Shepherd and The Orca Network, two organisations that seek to conserve marine life.
Use the promo code LAUNCHBIGEYES200 to get a 200% bonus on your Big Eyes Coin purchases! However, this discount will expire on February 3rd, so don't miss out!
Whether you are just starting in the world of cryptocurrency investing or are an experienced pro, Bitcoin and Filecoin are some of the best investments you can make. Big Eyes Coin and other recent meme coins are great for maximising your portfolio's returns!
Before the chance to acquire free bonus tokens runs out, be sure to gather as many Big Eyes Coin tokens as you can. After this, there won't be another bonus code for Big Eyes Coin, so don't let this once-in-a-lifetime opportunity pass you by!
Big Eyes Coin (BIG)
Presale: https://buy.bigeyes.space/
Website: https://bigeyes.space/
Telegram: https://t.me/BIGEYESOFFICIAL
Disclaimer: This is a paid release. The statements, views and opinions expressed in this column are solely those of the content provider and do not necessarily represent those of Bitcoinist. Bitcoinist does not guarantee the accuracy or timeliness of information available in such content. Do your research and invest at your own risk.