B2Broker is happy to release the latest news that we now offer a new and improved annual payment plan for our core products: MarksMan, B2Core, and B2Trader. This new payment option is an important development that will provide our customers with a discount and ease budgeting concerns. In addition to benefiting our clients, the new annual payment plan will bring benefits to our company as well. We will be able to effectively manage our finances and enhance cash flow as a result of this adjustment. The annual plan is now available for all three products. This is simply the best way to pay for our services!
MarksMan
MarksMan is the perfect solution for anyone involved in digital assets. MarksMan offers everything you need, with support for spot and perpetual futures liquidity, as well as direct access to liquidity pools on major cryptocurrency exchanges. The basic package is just $5,000 per year (a $1,000 saving), and the advanced package is only $15,000 per year (a $3,000 saving), making it the perfect time to test out MarksMan. For those who want a more extensive alternative, an enterprise package will be available shortly. MarksMan gives you everything from aggregation to hedging, synthetic instruments, risk parameters, and many other functions – so go check it out now and learn more!
B2Core
If you're in the broker business and manage clients often, then you know how important it is to have a reliable and affordable management solution. That's where B2Core comes in. With its new annual payment plan, there is no better time to sign up for B2Core. It has never been more affordable than it is now. The cost is only $6,000 per year for the basic package and only $15,000 per year for the advanced package. These prices represent significant savings over prior pricing plans ($1200 and $3000, respectively). For those who want something more comprehensive than the advanced package, we're presently working on a one-year enterprise plan, which we will announce shortly. Learn how B2Core can take your business to new heights and contact us today.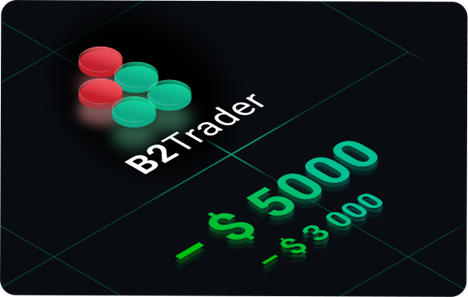 B2Trader
Looking for an engine to power your digital exchange? Need something that is efficient, reliable, and fast? Then check out B2Trader. We offer a fast and secure digital currency trading platform. Our core engine is built to cater to bids and offers swiftly and flawlessly, allowing your users to make transactions with confidence. Furthermore, our new pricing structure provides you with significant savings. The basic package is now just $15,000 per year аnd the advanced package is just $25,000. This means you are saving thousands of dollars with the new annual payment plan. The better the package, the bigger the savings. The first-ever enterprise package will be launched shortly for those who want something even more powerful. For any exchange, B2Trader is the most reliable, effective, and dynamic matching engine. Why put it off any longer? Start using B2Trader right now!
Concluding Thoughts
Our customers have been asking for it and we have delivered. We are excited to be moving forward with our new yearly payment plan. We are confident that this new and exciting change will benefit everyone, but most of all our clients. We have made our products even more affordable. We understand that you rely on our products to run your business, therefore we make every effort to provide the best products available. With this exciting change, we feel that we are doing just that. So take advantage of our new annual prices! Check it out today!