The Bank of England has reportedly cautioned City bosses away from implementing cryptocurrencies into their business plans — citing all the usual reasons one has probably come to expect.
---
'Reputational Risks'
"In their short history, crypto-assets have exhibited high price volatility and relative illiquidity," wrote Bank of England Deputy Governor Sam Woods in a letter to the chief executives of banks, insurers, and fund managers — as reported by The Telegraph, adding:
Crypto-assets also raise concerns related to misconduct and market integrity. Many appear vulnerable to fraud and manipulation, as well as money-laundering and terrorist financing risks.
Woods also claims that involvement with cryptocurrency-related activities may pose "reputational risks."
A History of Negativity
This news does not come as much of a surprise, of course, given that the Bank of England has been notably negative in regards to cryptocurrency for months on end. In February, Bank of England Governor Mark Carney shared his already well-established position on Bitcoin with students at London's Regent's University, stating:
It has pretty much failed thus far on … the traditional aspects of money. It is not a store of value because it is all over the map. Nobody uses it as a medium of exchange.
In a speech made to Bloomberg in March, Carney also lampooned Bitcoin and other cryptocurrencies, stating:
The short answer is: they're failing. Cryptocurrencies are poor stores of value. Over the past 5 years, the daily standard deviation of Bitcoin was 10x that of sterling […] This extreme volatility reflects that the cryptocurrencies have neither intrinsic value nor external backing. Their worth rests on beliefs about their future supply and demand — ultimately about whether they'll be successful as money.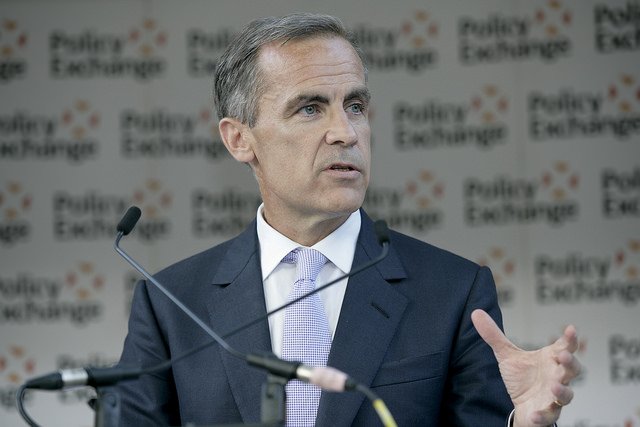 Despite the continued negative statements, the Bank of England has long been suspected of planning to create a Sterling-backed digital currency — though it has denied such claims in the past.
The Bank of England is currently facing scrutiny after running up arguably unnecessary expenses over the past two years.
What do you think about the Bank of England's latest negative statements? Do you think dealing with cryptocurrencies poses reputational risks? Let us know your thoughts in the comments below! 
---
Images courtesy of Shutterstock, Flickr.