Entrepreneur and cryptocurrency fund creator Barry Silbert has concluded the community is behind SegWit after canvassing businesses and miners.
---
Silbert SegWit Support Echoes Coin Dance
In a series of Twitter posts, Silbert announced he had at least 50 businesses who had "signed on" to his preferred Bitcoin scaling solution – SegWit with a block size increase to 2 megabytes within 12 months.
This was followed by almost 80% of network hashrate coming from miners who supported the solution.
I'm pleased to share that over 50 bitcoin companies from ~20 countries have also signed on to support this compromise https://t.co/9sRXh145Y5

— Barry Silbert (@barrysilbert) May 17, 2017
Voorhees Embodies Businesses' Network Frustration
As CEO of Digital Currency Group, the umbrella corporation controlling both the GBTC fund and the Ethereum Classic Fund, Silbert's interest in addressing Bitcoin network slowness and expense is no secret.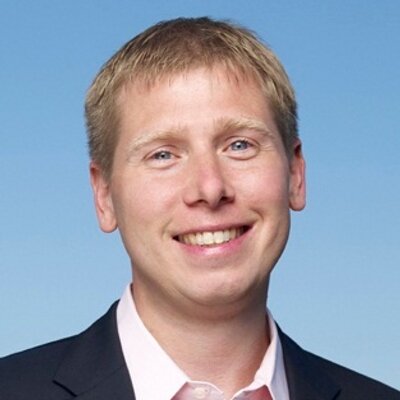 While onboarding new Bitcoin users appears to be little problem, as exchanges testified earlier this week, frustration is still mounting due to the time and costs involved in confirming transactions.
Responding to Silbert, ShapeShift CEO Erik Voorhees showed ire towards those whom he considered were hindering scaling progress, specifically Core developer Eric Lombrozo.
Alleging Lombrozo was "diverting the initiative" with his own response to one of Silbert's tweets, Voorhees expressed dismay at what he called the inability of core developers to "get behind" the move.
Lombrozo responded later that both Silbert and Voorhees were asking impossible things. "…It's not how [Bitcoin] works," he wrote. "You're asking me to change the laws of physics to massage people's egos."
Other well-known figures in the industry openly supported Silbert's proposal, however, including Charlie Shrem and angel investor Chandler Guo.
In a separate exchange with Luke-jr meanwhile, Silbert added he did not know who was in opposition to a hard fork block size increase.
@LukeDashjr understood, but i'm still trying to understand who is actually against a hard fork block size increase. it is even on core roadmap. are you?

— Barry Silbert (@barrysilbert) May 18, 2017
Mempool Harbors $400k Unconfirmed
Data from Coin Dance meanwhile tells a slightly different story. Out of businesses tracked by the online resource, 46% "explicitly support" SegWit, with another 41% describing themselves as either "ready" or "prepared" to implement it.
Together with 6% taking a "neutral" or "no official stance" to SegWit, these statistics have remained almost identical for the last month, despite both transaction fees and confirmation times increasing during that period.
At the same time, a  glance at the Bitcoin mempool today makes for disconcerting viewing. Approximately $400,000 worth of Bitcoin transactions currently remains unconfirmed despite the higher fees paid. The average value of the unconfirmed transactions is also high, at around $2300.
What do you think about Barry Silbert's efforts? Let us know in the comments below!
---
Images courtesy of Shutterstock, Twitter, Coin.dance