One of the biggest reasons people look to altcoin markets is the potential for exponential profits when investing early enough into a token. Unfortunately, Large-cap coins like Bitcoin and Ethereum have already exploded to exceptional heights, reducing the profit potential for those investing today. However, countless alternative coins, known as altcoins, can provide potentially exponential profit for investors – making them the best altcoins to buy right now.
The only problem with these altcoins is finding the right coin to invest in. With many scams and rug-pulls in lower-cap altcoins, it isn't easy to put money behind a project without guaranteeing success. Fortunately, we've found five of the most promising altcoins and broken down each one for you—the tokens on this list range from high-profile altcoins to early-stage presale projects. Whatever your preference, all of the tokens on this list have the potential to provide investors with exponential returns today.
An Overview of the Best Altcoins to Buy Right Now With Exponential Growth Potential
Love Hate Inu – A Memecoin With a Groundbreaking Voting Platform that Rewards Users for Opinions.
Aave – DeFi's Top-Rated Borrowing and Lending Platform
Ripple – The World's Most Financially Integrated Token.
Chainlink – Crypto's Most Important Altcoin.
Monero – The Industry's Top Privacy Token
A Closer Look at the Best Altcoins to Buy Right Now With Exponential Growth Potential
1.    Love Hate Inu
Love Hate Inu is likely the best altcoin to buy right now, with the most potential for exponential growth as it looks to revolutionize the online survey market, which continues to grow rapidly after hitting $3.2 billion in 2023. The project is currently undergoing a presale which is currently red-hot after raising over $800,000 in its first week since launching.
Love Hate Inu is a groundbreaking memecoin as it can actually provide utility to holders through a real-world voting system. The vote-to-earn platform allows participants to vote on critical global issues and mint new memes while being rewarded with $LHINU tokens for their opinions. Essentially, it's the ultimate voting token that allows you to express opinions on hot topics and be rewarded. The platform brings together people to vote on issues that matter the most, promote healthy discussion, and be a part of a community that cares about what you think.
Love Hate Inu was birthed with the mission to disrupt the online survey market by making an immutable voting system through blockchain technology. With artificial intelligence technology taking over the world in 2023, it's becoming increasingly difficult to know what opinions are genuine and honest on social media. Combining this with paid actors, shills, and trolls – our social media platforms have started to turn into echo chambers, making it difficult for interested parties to understand genuine sentiment surrounding a topic.
By building an immutable voting system, Love Hate Inu has created a platform that promotes honest discussion and genuine opinions. The Love Hate Inu presale is selling the native token that will fuel the voting ecosystem, $LHINU, which is required to be staked into the platform to participate in the voting. The staking qualifies users to vote and prevents spam and manipulation attacks in the polls. It also means that those that are invested in the platform have a say in the outcome of a particular vote.
Once tokens have been staked into the platform, stakers earn voting power and can participate in current polls to cast their genuine opinion. Users are then rewarded in the vote-to-earn mechanism and receive $LHINU tokens for casting their votes.
Overall, Love Hate Inu is genuinely the best altcoin to buy right now because of its immense growth potential.
2.    Aave
The next best altcoin to buy in 2023 for exponential gains is Aave, a Defi lending platform. Aave is a decentralized lending platform that lets users borrow and lend cryptocurrency without having to go through a financial institution. Instead, borrowers pay interest to loan funds from the platform, and lenders earn interest for depositing their assets into the protocol.
Initially built on the Ethereum network, Aave has expanded to other chains, such as Avalance and Fantom – further expanding its ecosystem. Like most altcoins, Aave took a giant tumble during 2022 as its market cap fell from a high of $8 billion to reach the current value of around $1.1 billion. This provides the perfect entry opportunity into a robust ecosystem that has the potential to provide significant returns in its recovery;
Aave is already positioned as the best borrowing platform in DeFi, but still has a long way to recover to its previous highs. The platform ensures lenders' safety by requiring borrowers to overcollateralize their positions. This means that to borrow $100 of ETH from the platform, borrowers must deposit $150 of collateral (usually a stablecoin) to secure the loan. So long as the borrower pays back the loan and the interest, they receive their collateral at the end of the loan. If they don't repay the loan, there's plenty of collateral to provide to the lender to return their assets.
Overall, Aave provides the perfect opportunity to gain exposure to the DeFi sector with the potential for continued exponential growth in 2023.
3.    Ripple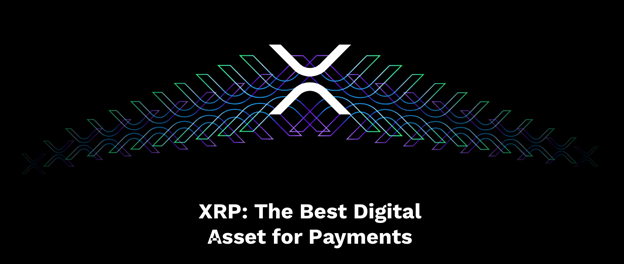 The next best altcoin to buy right now is Ripple. Although considered a large-cap crypto, Ripple has the potential to explode during 2023 – pending the outcome of the current ongoing lawsuit with the United States regulator, the SEC. In addition, Ripple is a money transfer network that helps serve the financial industry's needs.
The platform is essentially a payment settlement system and currency exchange network that can help allow financial institutions to process transactions globally, providing them with a method with near-instant settlements and very low fees.
Ripple makes this list because it's already been used by large financial institutions. However, it took a recent nosedive after the United States Securities and Exchange Commission decided to sue the project and its founders for operating an unlicensed exchange. As a result, the market cap of Ripple tumbled from a high of $125 billion in 2018 to reach the current $18 billion level;
This provides a fantastic opportunity to buy an altcoin that has the potential to grow significantly once the lawsuit with the regulator has concluded. In addition, a win for the cross-border transactions platform will undoubtedly help XRP explode as it recovers back to the 2021 highs.
4.    Chainlink
Next up on the list of best altcoins to buy right now is Chainlink – one of the most essential products in the DeFi sector. Chainlink is a decentralized oracle system that helps cryptocurrency projects bring offline data into their online chains to be used in smart contract operations.
Chainlink sits at the heart of the entire DeFi revolution and is required by many projects to bring offline pricing data into their smart contracts. For example, decentralized exchange platforms use Chainlink to provide reliable pricing data for their systems to execute smart contracts. Borrowing and lending platforms also require the same pricing data to ensure their ecosystems remain stable and don't become illiquid.
Chainlink makes this list as it has the potential to grow exponentially following its price collapse during the great 2022 market capitulation. During the market sell-off, Chainlink fell from a high of around $23 billion to reach the current $4 billion market cap value;
This provides the perfect opportunity for investors to get in at lower prices to ride the altcoin higher during its recovery stage for outside returns.
5.    Monero

The last token on this list is Monero, a privacy-focused altcoin designed to let users conduct anonymous transactions without leaving a trail of breadcrumbs on the blockchain. Every user on Monero is anonymous by default, allowing them to send funds to each other without the transactions being traced by outsiders.
Being a privacy token, Monero faces considerable criticism as investors expect regulators to come down hard on the project. However, with regulators increasingly showing their heavy hands, it seems that privacy might be a key theme during 2023 – putting Monero directly into the spotlight for growth.
Like most altcoins, Monero is currently trying to recover from the market wipeout over the past two years. The coin fell from a market cap high above $8 billion to reach the current value of just over $2 billion;
This provides another exciting opportunity to get involved with a privacy-based token that could see exponential growth in 2023.
Love Hate Inu: The Best Altcoin To Buy Right Now?
Overall, every single token on this list provides a perfect opportunity to buy an altcoin and ride it higher for significant returns. However, the best altcoin to buy right now is undoubtedly Love Hate Inu. Buying an altcoin at the presale stage might be the riskiest time to invest, but it also provides the best opportunity to get involved early and receive outlandish returns if the project hits its peak.
Love Hate Inu has everything required to make it a successful project over the coming months. But, most importantly, the token itself has significant utility through the groundbreaking voting platform – ensuring it has solid fundamentals that will help it grow substantially.