Experts consider the introduction of cryptocurrencies to be a game changer. Cryptocurrencies have created a world in which the value of money can be obtained in various ways. Big Eyes Coin (BIG) is one such cryptocurrency that may have a high value in the Coin Market.
Some cryptocurrencies are already accepted as payment methods by specific industries and organizations, making them market leaders.
This article will explain why experts believe Big Eyes Coin (BIG), Cardano (ADA), and Polkadot will become prominent players in the coin market and why you should consider buying any of them.
Cardano
Cardano (ADA) debuted in 2017 and is billed as a third-generation blockchain, following Bitcoin and Ethereum, the first and second generations, respectively.
It is a developer ecosystem that allows others to create tokens, decentralized applications, and other applications for scalable blockchain networks. Cardano (ADA) platform employs a Proof-of-Stake consensus protocol to enable its users to deploy scalable dApps.
It aims to improve the architecture of Ethereum by prioritizing fluidity, stability, and scalability.
Cardano's (ADA) main feature is the ability to process multiple transactions per second. Additionally, Cardano's (ADA) Ouroboros Proof-of-Stake system aims to tackle the concerns associated with Bitcoin mining's inefficient energy use.
Polkadot
Polkadot (DOT), founded in 2016, is a blockchain that allows users to build interconnected, customized parachains. Each parachain interacts with the main relay chain and shares the mainnet's security.
It integrates and secures specialized blockchains while also making data transfer easier. These cross-chain transfers are safe while still allowing for complete interoperability.
The native token of Polkadot is DOT, and it has three primary applications:
Holders can vote on future project changes using Polkadot's (DOT) governance mechanism.
Users can pay network transaction fees on the relay chain and some parachains.
Users have to stake a considerable amount of DOT to become validators.
Polkadot (DOT) can also transfer any blockchain data and is not limited to blockchain tokens. It ensures that digital assets and data are transferred securely and without loss.
Polkadot (DOT) aspires to be the Web 3 infrastructure layer, connecting and acting as a bridge between various blockchain networks.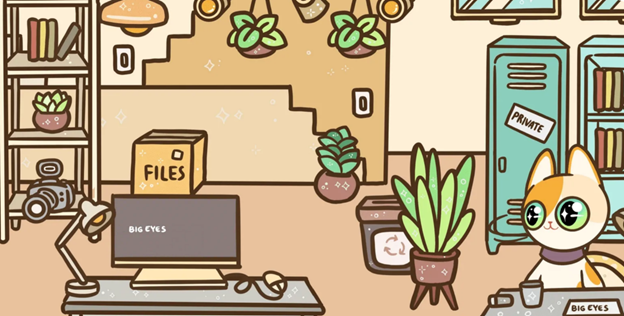 Big Eyes Coin
Big Eyes Coin (BIG) is a community meme token designed to transfer wealth into the DeFi ecosystem.
Big Eyes Coin (BIG) is a visionary meme coin. The goal is to generate wealth for the community while creating a self-sustaining blockchain ecosystem. Big Eyes Coin (BIG) will accomplish this by utilizing NFTs to provide access to content and events that will lead to increased growth in the blockchain space.
According to experts, the following reasons make Big Eyes Coin (BIG) the most likely meme coin to 10× in profits:
Big eyes (BIG) will be owned and controlled by the community. At launch, 90% of Big Eyes Coin (BIG) will be available. 5% of tokens will be donated to charity to save the oceans.
Big Eyes Coin (BIG) intends to develop NFT collections that rank among the top ten in the world; this will result in increased value for the token.
Big Eyes Coin (BIG) plans to create NFT collections that will be among the top ten in the world; this will lead to increased value for the token.
5% of tokens will be used for marketing; this ensures that Big Eyes Coin' (BIG) vibes never die down in the crypto world.
Big Eyes Coin (BIG) has positioned itself as an enticing investment with the potential for massive returns. Crypto Analysts advise that anyone seeking to make cryptocurrency-related investments should consider Big Eyes Coin (BIG) as it has the prospects to rank high.
If you are interested in this, you can buy into the presale now for a chance to join what might be the next big cryptocurrency.
Find out more:
Presale: https://buy.bigeyes.space/
Website: https://bigeyes.space/
Telegram: https://t.me/BIGEYESOFFICIAL
Disclaimer: This is a paid release. The statements, views and opinions expressed in this column are solely those of the content provider and do not necessarily represent those of Bitcoinist. Bitcoinist does not guarantee the accuracy or timeliness of information available in such content. Do your research and invest at your own risk.