While US President Donald Trump might have agreed to re-start trade talks with Chinese counterpart Xi Jinping at the G20 summit, tensions between US economist Nouriel Roubini and Chinese CEO of Binance, Changpeng Zhao (CZ), have just started to heat up over Twitter.
---
On Monday, July 1, Roubini, nicknamed crypto's "Dr. Doom," called CZ a jerk for doubting the scope and relevance of his frequent appearances at crypto-related conferences and events. The Bitcoin skeptic didn't hesitate to brag about his influence in the crypto industry.
The most pathetic critique I have heard about me is from this jerk @cz_binance; I was chosen as the 3rd most influential person in the world in the crypto space coz I am the only honest critic of this shitty space who isnt talking his book 24/7 the way you do snake oil peddler https://t.co/t3BlZ2aGpH

— Nouriel Roubini (@Nouriel) July 2, 2019
How it All Started?
Both Roubini and CZ attend the 2019 Asia Blockchain Summit in Taipei, Taiwan. The event hosts prominent crypto leaders as speakers, including BitMEX co-founder and CEO Arthur Hayes, TRON founder and CEO Justin Sun, and Litecoin creator Charlie Lee, among others.
On Monday, Twitter user Crypto Godfather, CEO of blockchain-oriented magazine Block Journal, shared a tweet, commenting on Roubini's presentation at the summit.
💀 Dr. Doom dropping the knowledge on this crypto conference!@Nouriel pic.twitter.com/akgOcpl5Ia

— Crypto Godfather (@CryptoGodfatha) July 2, 2019
CZ replied to the tweet, questioning Roubini's zeal to attend crypto conferences while being a well-known critic of the industry. The Binance CEO doesn't understand what does the US economist has to do with the crypto space.
for a guy who doesn't see the future of #crypto, but yet, spend days attending crypto conferences. This is the 2nd conference in Asia I overlapped with him this year. Does he have anything to do? Maybe he is the disguised Satoshi???

— CZ Binance (@cz_binance) July 2, 2019
Roubini, who teaches at New York University's Stern School of Business and runs a consultancy firm ,Roubini Macro Associates, spotted CZ's comment and retorted with the sharp reaction. The economist called CZ a "jerk" and a "snake oil peddler."
The dispute didn't end here, as CZ reacted by making fun of Roubini with another tweet, asking who the jerk was in fact – a guy who acts based on his beliefs or a guy who bashes Bitcoin at crypto conferences.
Lol, who is the jerk here?

A guy who builds what he believes in?

Or

A guy who goes to crypto conferences just to call bitcoin a scam? https://t.co/NHSh0Z8VOO

— CZ Binance (@cz_binance) July 2, 2019
Needless to say, almost everyone supports CZ in this online dispute, with many criticizing Roubini even under his own tweet.
CZ is Not the Only Opponent
Roubini seems to feel comfortable fighting alone against an entire industry that is expanding at a fast pace. He is going to debate with BitMEX chief Arthur Hayes on Wednesday, as he claims that the trading volume on BitMEX is fake.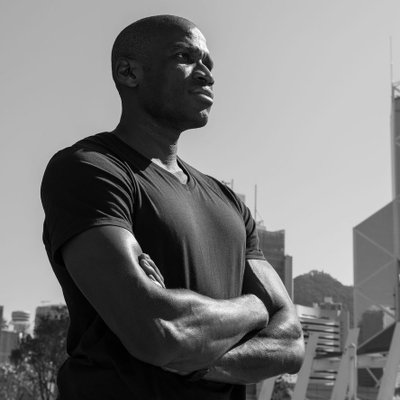 The battle has already started on Twitter, with Roubini claiming that BitMEX was trading against its own clients.
Nevertheless, Hayes is ready for the fight.
Bring it baby, by the time we are finished on stage you will be jonesin' for an account with us. https://t.co/YVrfNTkLjE

— Arthur Hayes (@CryptoHayes) July 1, 2019
What do you make of Nouriel Roubini's latest remarks? Let us know your thoughts in the comment section below!

---
Images courtesy of Shutterstock, Reddit, Twitter @Cryptohayes, @cz_binance, @cryptogodfatha, @Nouriel