Binance Coin (BNB) appears to have shaken off the drama of the past two weeks and steadily approaches is 2019 all-time high.
---
Binance Coin (BNB) Overview
While Binance Coin [coin_price coin=binance-coin] has been one of 2019's top performers it has been something of a laggard over the past week, especially when compared against Bitcoin's price action.
Binance recently reopened for withdrawals and deposits after enduring a shocking $41 million hack and this combined with Bitcoin's continued surge has lifted the price 34% since last Friday.
Despite these gains, the daily BNB-BTC pairing remains bearish but the BNB-USDT pairing is re-approaching its all-time high so we'll focus our attention there.
BNB-BTC Daily Chart
Daily Chart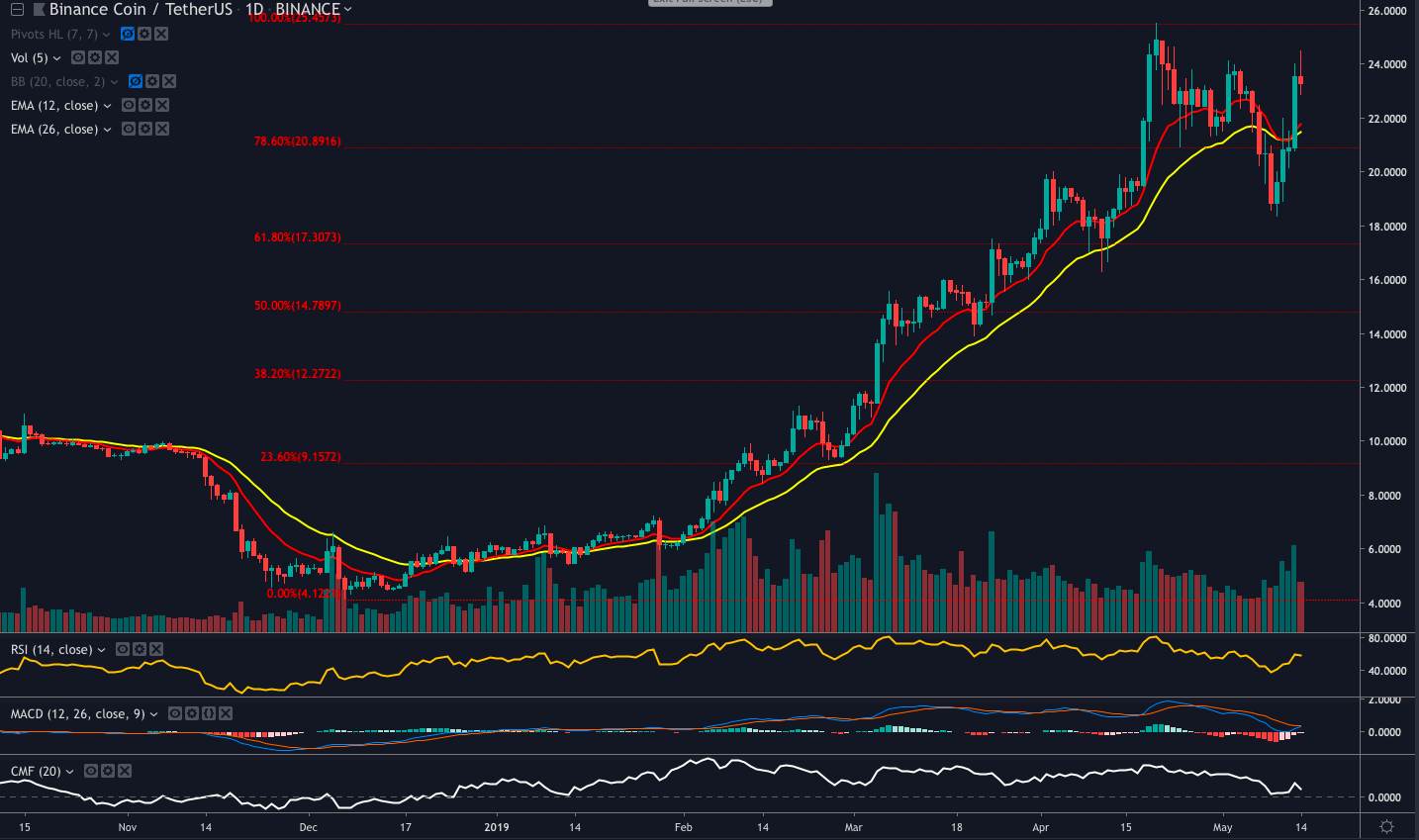 The strong 3-day move restored BNB above the ascending trendline and a little more than $1.00 from its 2019 USD high. The daily chart shows an impending bullish cross of the MACD and the RSI hovers in the midline between bullish and bearish territory.
The 12 and 26 EMA are also on the rise as the 12EMA beings to put some distance between itself and the 26 EMA. Generally, BNB is well positioned at $22 and since rallying to $24.50 BNB has pulled back 5.37% but rests on support at $23.16.
4-Hour Chart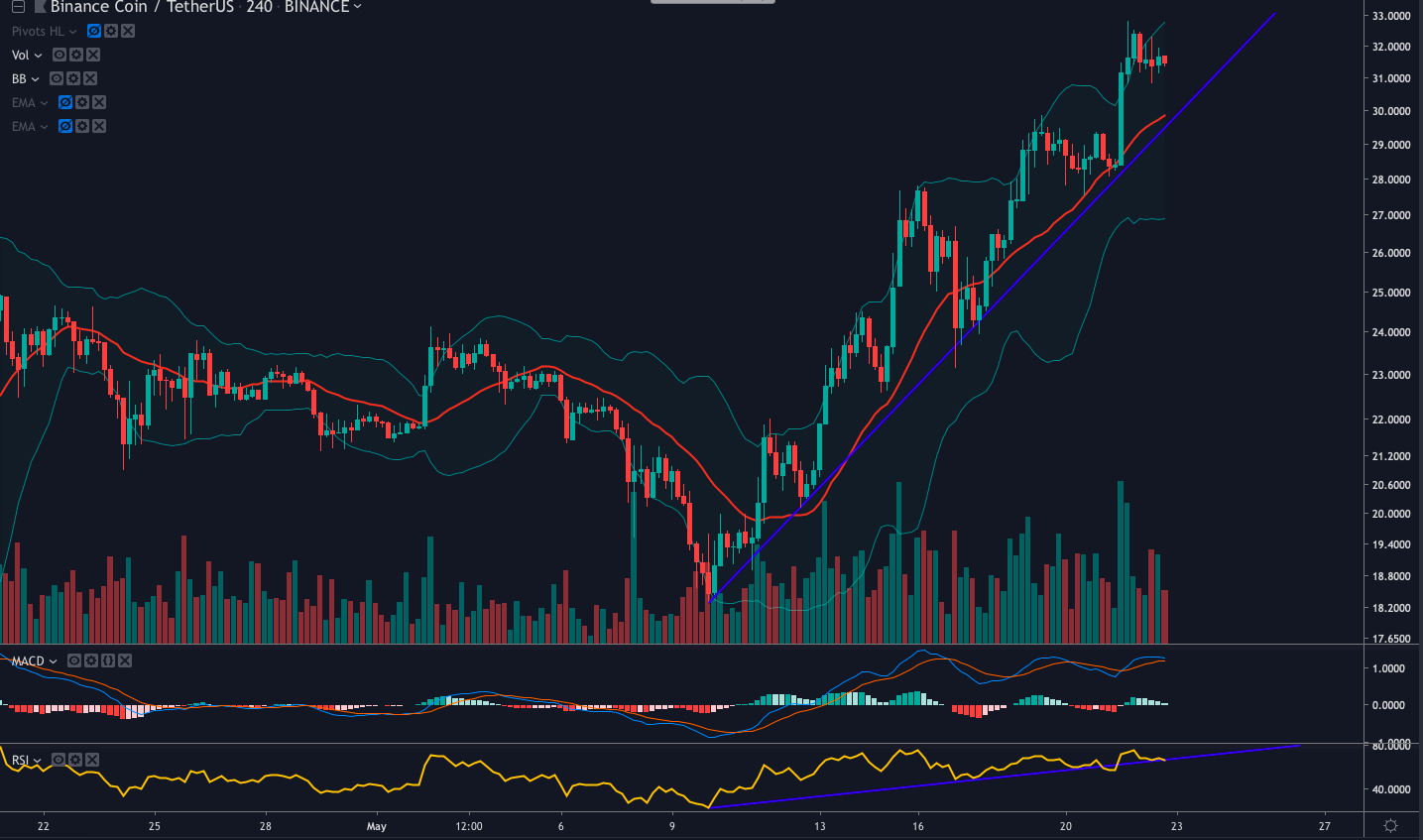 BNB also has a tendency to bounce off the middle band of the Bollinger band indicator so below the $23.16 support $22.30 could serve as a bounce point and it is also aligned with the 38.2% Fib retracement level.
At the time of writing, the 4-hr chart suggests BNB is bullish over the short term as the RSI is in bullish territory and the MACD still has some room to run before turning down but traders should be mindful that Binance is scheduled to undergo a 6 to 8-hour maintenance on May 15.
And the exchange is also re-opening deposits and withdrawals so it is possible that funds could move out of BNB into BTC and altcoins or even to other exchanges. These events could exert some bearish pressure on BNB over the short term.
Do you think Binance Coin will soon overcome its 2019 all-time high? Share your thoughts below!
[Disclaimer: The views expressed in this article are not intended as investment advice. Market data is provided by Bitfinex. The charts for the analysis are provided by TradingView.]
Trade Bitcoin, Litecoin and other cryptocurrencies on online Bitcoin forex broker platform evolve.markets.  
---
Images courtesy of Shutterstock, Trading View. Market data sourced from Coinbase