Despite falling crypto prices, the installation and use of Bitcoin ATMs has surged in recent months, with 5 popping up every day.
---
The picture looks pretty bleak for Bitcoin at the moment. Since the beginning of the year, the king of crypto has lost over 50% of its value, falling from $17,400 to around $8,000 today. It could go even further if the waves of negative sentiment and media FUD continue. The crypto carnage spreads across the entire market as all of the altcoins seem to blindly follow the path of Bitcoin.
Those new to crypto have probably jumped ship by now and sold in a FUD-induced panic. This causes the self-perpetuating decline to continue, falling below key support areas. The total market capacity has shed 53% of its total volume, a staggering $440 billion, in a month.
Silver Lining
It is not all doom and gloom though. Zooming out to the three month chart shows that total market capacity at the beginning of November 2017 was $200 billion. That is 48% lower than where it stands today. One group seems to have benefited from the falling crypto prices: Bitcoin ATM suppliers. According to Coinatmradar.com, installations of Bitcoin and cryptocurrency machines has surged in recent months.
At the time of writing, the global total is 2,177 Bitcoin ATMs. Around 43% of those machines also support other altcoins. On average, 5 Bitcoin ATM (BTM) locations spring up every day, and 136 were installed during the market correction. In 2017, the number of Bitcoin ATMs doubled from 954 on Jan 1st to 2,028 on Jan 1st, 2018.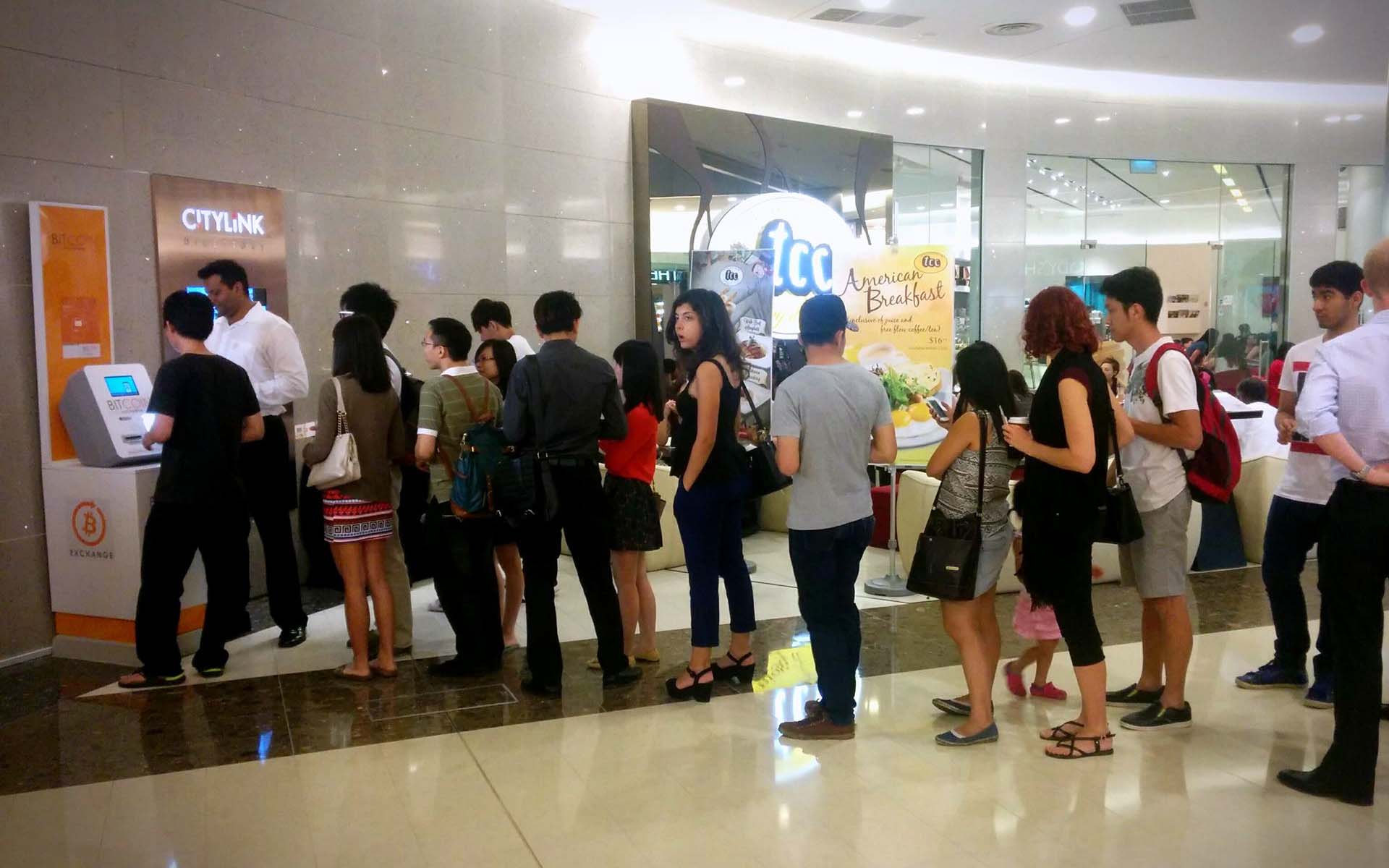 American Machinery
America leads the way with 1,296 machines in total. Canada comes in second with 340, and the UK is third with 108. Despite Japan and Asia dominating global trade volume, the continent only has 47 BTMs, which is just 2.16% of the overall total. The added convenience of using a machine is obviously a big draw, but it comes at a price. The average buying fee is 10.17% while it will cost 7.13% to sell them, so not the most cost efficient way of using Bitcoin. Other alternatives, such as Ethereum or Litecoin, have much lower fees and may surpass Bitcoin in the future.
Due to increasing regulation, many BTM suppliers are incorporating identification features into their machines. Operators may choose to disable those features but are often required to use them. Anonymous use is available in some locations, but usually a phone number is required.
Infrastructure growth and cryptocurrency adoption is more of a leading indicator to the state of the markets than mass media FUD and bubble speak. Market corrections are a natural thing and are healthy. Double digit growth week on week is not sustainable for the long term.
Is there a BTM near you? Let us know in the comments below.
---
Images courtesy of Wikimedia Commons and Bitcoinist archives.