Investment mogul and Bitcoin bull Mike Novogratz has stated his belief cryptocurrency markets have reversed for good as BTC/USD hits $6630 September 21.
---
Novogratz: Bitcoin Has 'Established' Store Of Value Status
Speaking at the Yahoo Finance second annual 'All Markets Summit' in New York, Novogratz told the audience that crypto assets had officially hit "seller fatigue" and a long-awaited upswing was imminent.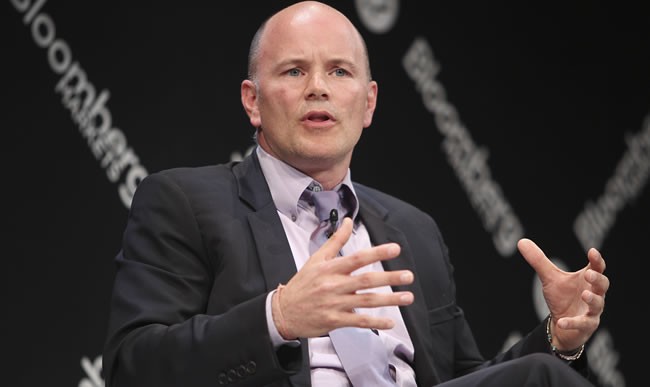 "Bitcoin has held $6,000. Yes, it is off its highs, but it has established itself as a store of value," he said.
I think institutions are moving towards investing. It's shocking how much has happened.
Both Bitcoin [coin_price] and altcoin investors have faced months of 'slow bleed' price declines in 2018, with several blistering rallies all falling apart within weeks to see prices come full circle down to previous lows.
News Thursday that US Securities and Exchange Commission had again delayed its decision on the VanEck/ SolidX Bitcoin ETF – rather than rejecting it – appeared to produce signs of relief from wary markets.
At press time Friday, BTC/USD had climbed to a recent high of $6660, up almost 4 percent in 24 hours. Largest altcoin Ether fared even better, rising more than 8 percent to $226.
Cannabis 'Like Bitcoin, Ethereum Markets'
Continuing his optimistic forecast, Novogratz meanwhile turned his attention to cannabis, likening related stock to the 2017 cryptocurrency boom.
"The prices of cannabis stocks today feel like bitcoin and ethereum did in December of last year," he told the Yahoo event.
The "cannabis business is going to grow, and it's going to grow relatively rapidly," he added, quoted by CNBC.
Novogratz had previously called the bottom for crypto markets on social media earlier this week.
"I think we put in a low yesterday," he wrote on Twitter, saying he was "calling a bottom" based on analysis of previous Bitcoin price trends.
This is the BGCI chart…I think we put in a low yesterday. retouched the highs of late last year and the point of acceleration that led to the massive rally/bubble… markets like to retrace to the breakout..we retraced the whole of the bubble. #callingabottom pic.twitter.com/EasTBYgjSj

— Michael Novogratz (@novogratz) September 13, 2018
What do you think about Mike Novogratz's prediction? Let us know in the comments below!
---
Images courtesy of Shutterstock, Twitter