Fintech startup POSaBIT is giving dispensaries a way to avoid handling large amounts of cash, enabling customers to buy cannabis via Bitcoin.
---
Bitcoin Solves Cannabis Industry's Biggest Problem
Although cannabis has been legalized in Washington by state voters, banks are still being cautious about dealing with the Schedule I prohibited substance. That's why pot stores in Washington State are typically cash-only with a few exceptions that allow the cashier to run the customer's debit card through a cash register with a built-in ATM.
However, Square-based fintech startup POSaBIT is using Bitcoin to circumvent the problem of handling large amounts of cash for dispensaries and of payment options for customers.
The company's CEO and co-founder Ryan Hamlin has dubbed the service as a 'Bitcoin kiosk solution.' POSaBIT enables customers to easily acquire Bitcoin at any point-of-sale and then make purchases on the spot or at any other store that accepts Bitcoin.
Hamlin told Seattle Weekly:
I saw an industry that was in dire need of a credit solution. I said, 'Software has got to be able to solve this problem.'
How Does It Work?
POSaBIT allows customers to buy Bitcoin with a debit or credit card and gives them the option of spending the bitcoin on the spot. Users need only hand their card to the merchant to be swiped, authorize the transaction and sign the tablet's touchpad.
There is only one extra step when paying directly at the multiple cannabis dispensaries in Washington that accept the service, which is the automated purchase of Bitcoin. Other than that, using POSaBIT is as easy as using any other tablet checkout.
Hamlin explains:
We are selling bitcoin to [individual] customers, and allow our [dispensaries] to accept bitcoin as payment.
The customer also has the option of buying Bitcoin from the POSaBIT kiosk at the store and spending it elsewhere without installing any third party apps.
Both customers and store owners benefit from the service. Customers can now buy cannabis with cash, credit, debit or Bitcoin. Thus, POSaBIT-supporting merchants are able to reduce the need to handle a large amounts of cash, a problem that has plagued the nascent cannabis industry.
So far, POSaBIT is available in multiple cannabis stores in the state, including Uncle Ike, A Greener Today, Herb's House, and others.
Bitcoin Ban for Cannabis Industry Averted
Earlier this year, some Washington lawmakers attempted to make purchasing cannabis with Bitcoin illegal, citing concerns regarding the anonymity of the cryptocurrency despite evidence to the contrary. Luckily, the Senate Bill failed to make it out of committee.
Meanwhile, other cannabis-related companies believe that Bitcoin is not yet ready for the fledgling industry. In an interview with Bitcoinist, CSO and Founder of Medicinal Genomics, Kevin McKernan cited concerns with Bitcoin's transaction capacity.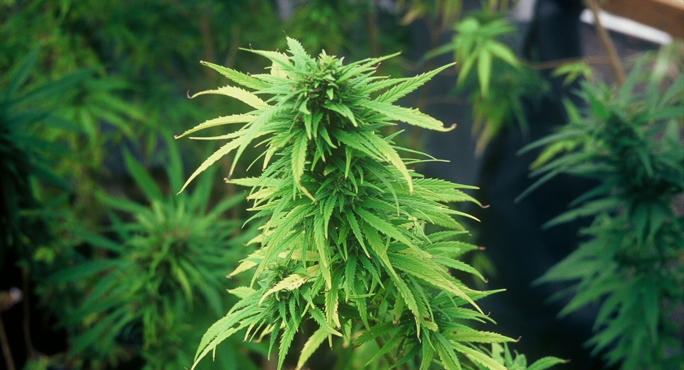 McKernan states:
BTC is currently broken for the dispensary end of the transaction as the blocks are full and the transaction fees high.
Medicinal Genomics has found another use for Bitcoin, however. The company has sequenced over 1,400 strains in the blockchain, citing its efficiency and lower costs when compared to trademark and copyright methods.
Do you think Bitcoin can become the currency for pot enthusiasts? Or is it just too slow? Share you thoughts in the comment section.
---
Images courtesy of Linkedin, POSaBIT, Shutterstock