Countries are reiterating tax specifications as Bitcoin becomes increasingly regulated around the globe amid rising price and popularity. 
---
Bitcoin Taken Seriously, Increasingly Regulated
Starting the year in the $1,000 USD range, Bitcoin has had an eventful month and January isn't even over yet! So far, we've seen many countries take a new stance on Bitcoin in regard to regulations and taxes.
Although this may cause some commotion in the short-term, as seen with the Public Bank of China inspections, which led to a crash in the price, it's actually great news for Bitcoin. It means countries are taking Bitcoin seriously (as they should), allowing it to intermingle with their traditional economies, rather than considering national bans.
Although we doubt that Bitcoin will be chosen as the official currency by any country in the near future, 2017 may hold great things for Bitcoin. Below are just some of the countries, who have recently reiterated their stance or are starting to consider regulating virtual currencies.
Poland
In Poland, Bitcoin miners were subject to a 23% VAT when selling the cryptocurrency. This is because mining was considered a service and the act of selling Bitcoin was subject to a fee for this service.
Even recently, in November 2016, a case in the city of Poznan led the Finance Minister to rule that the sale of bitcoins is an act subject to VAT as a supply of services.
However, a recent case in January where a company issued foreign customers invoices in U.S dollars to be paid in Bitcoin led the country to revisit the subject. The Minister of Finance decided that the action selling bitcoins, for which the taxpayer occasionally received as compensation for services rendered, does not constitute an economic activity. Thus, Bitcoin is not subject to VAT.
The Minister pointed out that the sale of virtual currency would be taxed only if the company conducted professional activity in this field (eg. currency, banking services) and charged a commission fee for doing so.
The decision was based on the ruling of the European Court of Justice in October 2015, which stated that bitcoin transactions are exempt from the consumption tax since Bitcoin is used as a means of payment and not as a commodity.
Israel
The Israeli Tax Authority, however, has taken a different stance on the subject and has classified Bitcoin as taxable asset, and not as a currency or payment system.
A new document issued by the Israel Tax Authority on January 12th states that Bitcoin, Litecoin and other virtual currencies are considered neither as currencies or financial securities and are instead taxable assets that are subject to capital gains tax and value added tax (VAT).
Individuals will be required to pay the capital gains tax of 25% every time they sell a cryptocurrency. Companies and individuals that are trading, marketing or mining bitcoin will be taxed as a business and must charge their clients a 17% VAT. Companies that accept Bitcoin payments, will need to classify the exchange as barter, which will lead to extra paperwork for the company.
The document was issued in response to the repeated questions from cryptocurrency users in the country. Although the new tax laws will make the life of cryptocurrency users harder, the regulatory landscape has at least emerged from the uncertain gray area.
China
Although no new regulations have yet been issued by the country, the latest developments suggest they will soon be.
Following the inspections carried out by the People's Bank of China to domestic exchanges, these have halted margin trading services, which has led some to believe that new regulations are on the horizon.
Trading fees may also be applied to exchanges in China, as seen in the warning posted on BTCC's official website.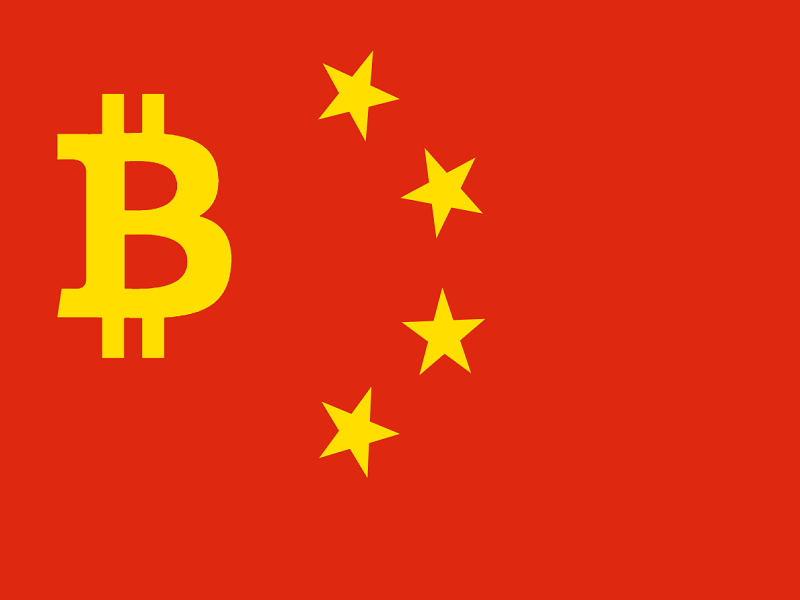 Currently, citizens in China are free to hold and trade bitcoins, although financial firms cannot. The regulatory framework issued by China in 2013 sees Bitcoin, not as a currency, but as a virtual commodity. 
The sale and importation of commodities are subject to a 17% VAT in the country.
Russia
Russia, which has always had a difficult relation with the cryptocurrency has surprised many on this subject by stating that no further action will be taken by the government to prohibit the use of Bitcoin.
Instead, the Bank of Russia will try to attain a better knowledge of Bitcoin and build a regulatory framework around it. Bank of Russia's Deputy Chairman Olga Skorobogatova stated:
It became clear that it is not straightforward to address Bitcoin with existing financial regulation. Regulators and financial agencies agree to not prohibit the use of Bitcoin. Instead, we want to gain a better understanding of Bitcoin, and build a regulatory framework we have gathered the necessary knowledge.
Nigeria
In Nigeria, where crypto-themed Ponzi schemes like OneCoin and Swisscoin are highly popular, warnings have been issued by two separate authorities, the Securities and exchange commission (SEC) and the Central Bank of Nigeria (CBN).
Although no new regulations have been issued, both notices warn users and financial institutions regarding the legal status of cryptocurrencies, which are not seen as legal tender, stating that financial institutions should deal with cryptocurrencies at their own risk.
Both notices mention OneCoin as a cryptocurrency, which demonstrates the lack of knowledge some countries still face when dealing with Bitcoin and other digital currencies.
For more about how Bitcoin is regulated (or unregulated) in other countries, go here.
What's your take on the recent regulatory developments in the world of Bitcoin? Are they a step in the right direction? Let us know below!
---
Images courtesy of shutterstock