According to the conclusions of a new Souq Analyst survey, about 65,000 of the people in Oman possess bitcoin and other forms of cryptocurrency.
Despite the seemingly modest proportion of crypto holders (almost 2% of the country's adult population), the statistics indicate that crypto knowledge in the Arab state is significantly high.
Souq Analyst provides its community with stock market news and analysis, investment ideas, charts, and portfolio analysis. Moreover, the community provides country-specific perspectives on banking, cryptocurrencies, crowd funding, and investing.
The level of crypto-awareness in Oman is rising rapidly. The study reveals that a remarkable 98% of Oman's adult population had heard of cryptocurrencies, showing a growing awareness.
Chart: Souq Analyst
Omanis Love Bitcoin!
Bitcoin is the most popular cryptocurrency among Oman's crypto owners, with over 55% of respondents indicating ownership.
And due to its diverse applications, Ethereum ranks second, followed by XRP, Tether, and other alternative cryptocurrencies.
The study indicated that roughly one-fourth of the respondents had completed high school. The report also indicated that 90% of cryptocurrency owners in the country are between the ages of 18 and 44.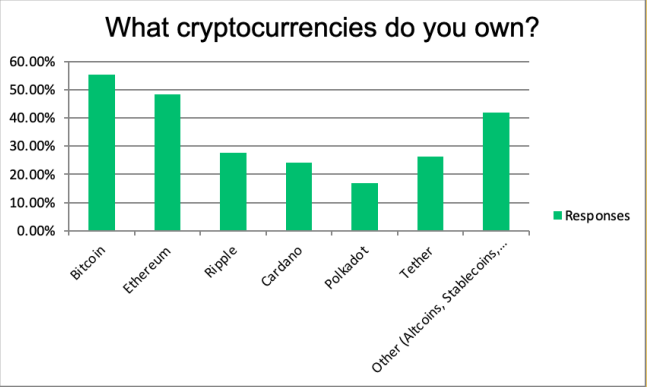 Chart: Souq Analyst
A sizeable percentage of bitcoin owners consider their holdings as a secure alternative to traditional money. Over 12% of respondents said they own crypto assets worth more than 10,000 Omani Rials (OMR).
More than 35% of these respondents possessed crypto assets with a dollar value of less than $259.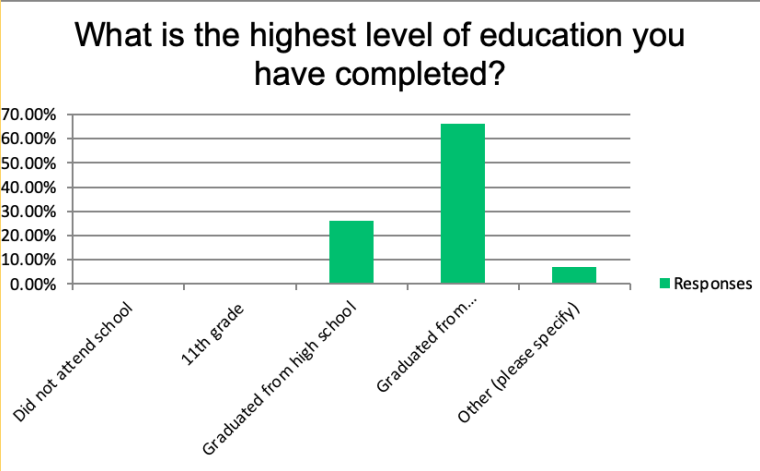 Chart: Souq Analyst
Bitcoin Investment: Going For The Long Haul
The data also reveals that 62% of bitcoin owners intend to make long-term investments,  25% use digital assets to gain more knowledge about cryptocurrencies and education, and 23% trade daily.
The Capital Market Authority (CMA) of Oman is now researching on crypto asset guidelines, a step that demonstrates the Gulf Cooperation Council's favorable stance toward crypto assets and the regulator's proactive fintech orientation.
CMA specialist and advisor Kemal Rizadi Arbi stated during the IFN Oman Forum 2022:
"We plan to regulate all digital assets in Oman with the exception of the payment system, which falls within the purview of the central bank… we hope to have something in place by the end of the year."
Several nations, including Algeria, Bangladesh, China, Egypt, Tunisia, Morocco, and even Qatar, have outlawed cryptocurrencies. On the other hand, the main economies of the GCC are pioneering the adoption of virtual currencies in one form or another.
Meanwhile, it is said that the Central Bank of Oman (CBO) is developing its own central bank digital currency (CBDC).
Alongside the CMA, the central bank has increased its digitalization initiatives. It is evaluating open banking and in 2022 it implemented a regulatory sandbox to stimulate digital innovation.
-Featured image by Wanderlust Chloe