Bitcoin has done it again. In just a matter of days, the world's favorite virtual currency has shot up in price by another $40 USD and is now hovering at around the $579 USD range at press time.
Also read: Bitcoin Price Finds Stability After Massive Bull Rally
Bitcoin Continues to Rise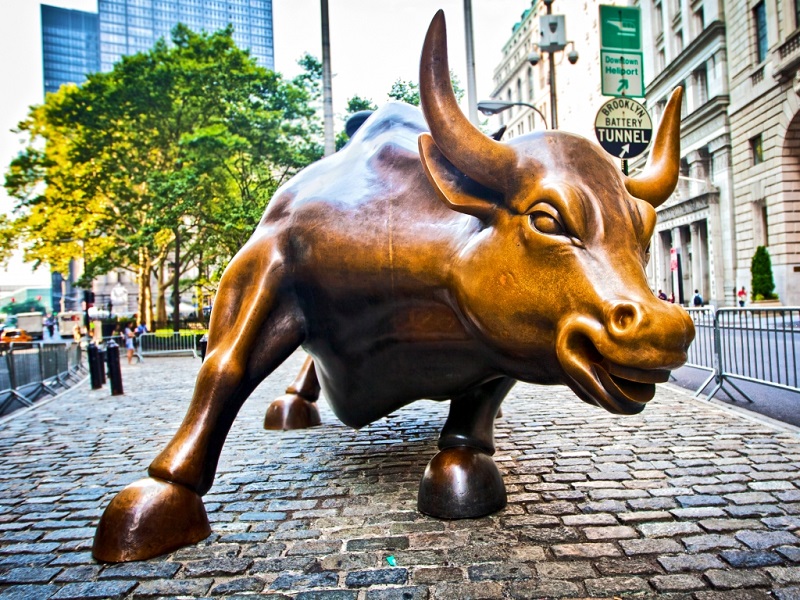 As several fans and analysts proclaim, this rally is undoubtedly huge, and could likely spark a whole new era for bitcoin and digital currency. We are now just around the corner from $600 USD, and many feel that bitcoin could easily reach $680 USD within the coming weeks.
Initial reports claim that 2016 is fast becoming "bitcoin's year." According to blockchain.info, the currency has added approximately $1.2 billion USD to its growing market cap, and the recent drop in Ethereum to USD trading may have a lot to do with its rising stance. Bitcoin is now at  its highest in almost two years, and things are still looking up.
Despite the good news, however, some are arguing that traders should remain cautious.
As one source explains, data is suggesting that bitcoin may indeed be reaching the end of its present price spike and that the "price has not yet left the area of recent correction." This means that bitcoin's price is not presently showing clear signs that it will be moving forward again right away.
Furthermore, it is stated that investors should wait a little longer before throwing themselves and their funds directly into the growing bitcoin bin:
"The bitcoin price is pushing higher, but speculators should be cautious of the current position of price… The current risk is that today's surge could only be an ending component."
While words of caution like these should always be considered, it's a little difficult to believe fully that things will end where they are. Such words have been thrown into the open air since bitcoin began its initial ascension last November, and it has remained relatively tight since then.
Sure, there have been a few blunders along the way — $15 here or $10 there — but bitcoin always manages to pull itself back together, and the loyalty of its fans has been repaid more often than not in recent months.
Some words of advice – don't confuse caution with fear. Sitting around and doing nothing while others take action and reap the rewards is no way to live. That said, perhaps rushing in head-first isn't exactly the best approach either. Give yourself time, and see about exploring ways around any possibly dangerous zones.
Will we hit $680? Post your thoughts and comments below!
---
Images courtesy of Globe Advisor, Bitcoinist.net.