Bitcoinist has once again caught up with Mati Greenspan, Senior Market Analyst at eToro, the most popular social trading platform in the world with millions of users. Greenspan keeps a close eye on cryptocurrency markets and shares his thoughts on the recent Bitcoin price plunge and why he believes this current downtrend nothing out of the ordinary. 
---
The price could easily reach $2,000 or $20,000 in the next two months. Neither would surprise me very much.

– Mati Greenspan
Bitcoinist: Most mainstream outlets seems to have parroted each other in attributing the drop in Bitcoin price to the Coinrail hack? Why don't you agree with this?
Mati Greenspan: Financial media has a way of looking for a news event to tie to every market movement but this was particularly exaggerated. We've seen much larger hacks that were met with price surges. It seems that the authorities and exchanges did a pretty good job of limiting the damage from the Coinrail hack, and not a single bitcoin or ether was stolen, it was only alt-coins. This move was technical.
Bitcoinist: So why is BTC falling now? Do you see this as a correction or something more serious for Bitcoin?
Mati Greenspan: No, there's nothing wrong with Bitcoin. In fact, this boom and bust cycle has repeated itself several times in the last few years. Here's a graph from bitinfocharts.com that shows the historic price of bitcoin on a logarithmic scale. Log scale charts are great for showing percentage movements.
Pay attention to what happened in 2011. The price went from $0.30 to $30 in six months, then "crashed" back down to $2 before continuing upward.
Bitcoinist: A new research paper was just released suggesting Bitfinex was using Tether to pump Bitcoin price to $20K back in December. Is this more FUD or do they have a case here?
Mati Greenspan: It is difficult to determine at such an early stage. If there was any manipulation, the CFTC will find out soon enough and bring the hammer down.
Bitcoinist: It also seems like Bitcoin is going through the classic tech adoption curve. Where would you say we're currently on the graph right now?
Mati Greenspan: That last run-up has certainly brought on global awareness. If we see legalization in India, I believe that could be the tipping point.
Bitcoinist: Where will the bottom be for Bitcoin price this time? Tone Vays, for example, called $4975 to be his most 'optimistic' bottom. Do you agree?
Mati Greenspan: I've never disagreed with Tone before and I'm not about to start now. That level does make a lot of sense. $5,000 is significant psychological support and bitcoin has a way of breaking psychological barriers. The price could easily reach $2,000 or $20,000 in the next two months. Neither would surprise me very much.
Bitcoinist: As the senior market analyst at eToro, which has millions of users worldwide, have you noticed a decrease in trading volume and new user signups as well?
Mati Greenspan: There's definitely been a decrease in volume since January. But we're still seeing a lot more action than we did this time last year. The crypto market has cooled down significantly in the last few months and now we're seeing a lot of the new investors discover other assets and showing great results using our unique Copyfunds strategies.
Bitcoinist: In your opinion, what is the most overrated cryptocurrency market indicator – is it market cap, bitcoin dominance index, etc.? What is the most overlooked indicator and why?
Mati Greenspan: Yeah, both of those are rather over-used. Lately I've been looking at a few of the indicators that are more native to the crypto asset class like mining costs and gas usage. It's very likely these metrics will play a much larger role in price analysis going forward.
Bitcoinist: Altcoins have traditionally decreased more than Bitcoin and this hasn't changed in the current downtrend as well. Why do you think this happens and will we ever see a 'decoupling'?
Mati Greenspan: The top cryptos tend to be more stable simply because the markets are bigger, it takes more pressure to move the needle. Cryptos with less liquidity have the potential to be a lot more erratic. Not convinced we need to "decouple." The global stock markets are extremely correlated with each other and nobody really sees that as a problem.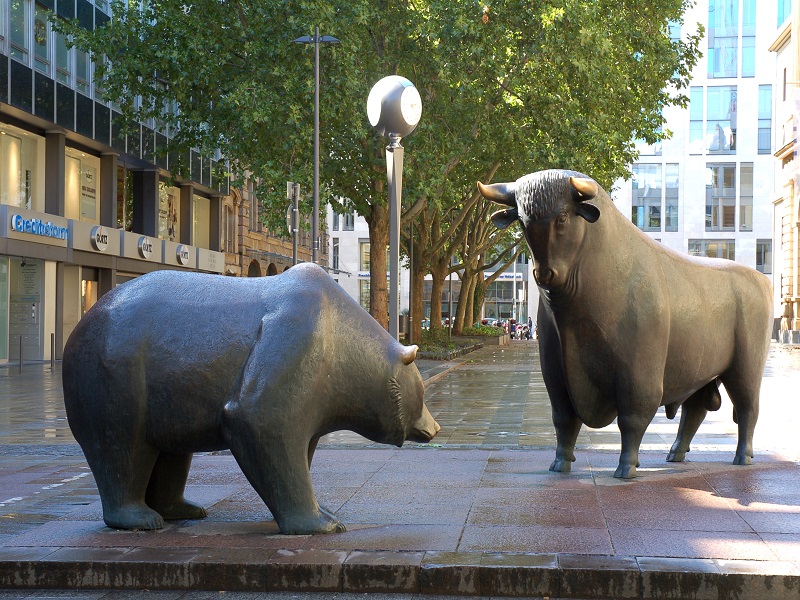 Bitcoinist: Some are looking to Q4 for the next bull-run. History would support such a theory while Bitcoin's much-anticipated Lightning Network is also starting to take shape. Are you optimistic on this prediction?
Mati Greenspan: Years in the market have taught me to always be optimistic and to always prepare for the worst. Diversify your portfolio as much as you can and think long-term. This is the best way to success.
Bitcoinist: Anything you'd like to add?
Mati Greenspan: Yes, of course. Come connect with me on social media. I'm always available on Twitter, Linkedin, Facebook, and of course, the world's greatest social investment platform, eToro.
Do you agree with Mati Greenspan's assessment of the crypto market? Share your thoughts below!
---
Images courtesy Shutterstock, Twitter, bitinfocharts.com