Bitcoin's highest influence allegedly stems from China — the truth behind these words is evident once again. Bitcoin has plummeted by a full eight percent in light of rumors that Chinese legislators are looking to implement regulations that could bear potential restrictions on bitcoin's use.
Also read: Bitcoin Price Hits $700 for the Second Time This Year
What's Going on in China?
Following several healthy weeks, bitcoin has fallen to about $705 from a high of $740, and investors aren't happy. The new rules that China is possibly implementing would limit bitcoin trading by preventing exchanges from transferring funds to platforms outside Chinese borders.
There would also be restrictions on how much one sends or receives. These moves are all part of an ongoing attempt to bring the yuan's value back to normalcy. The currency recently experienced its lowest point in six years, and regulators feel banning bitcoin is the ultimate solution.
The good news is that these are all simply classified as "rumors." The bad news is that bitcoin's price has dropped, and if the Chinese rumors are false, then we're no closer to finding the true cause of the drop.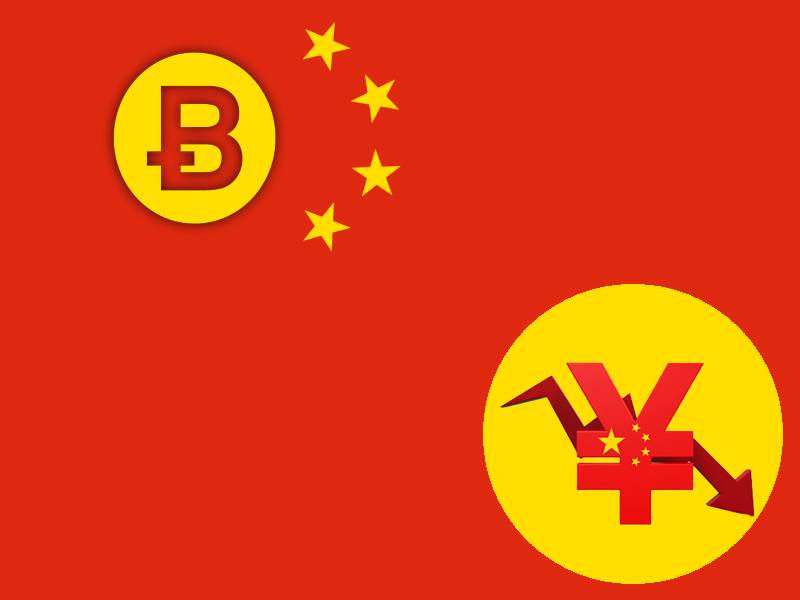 One source states:
"Bitcoin has surged 21 percent since the end of September as the yuan's decline accelerated, boosting speculation that Chinese investors were buying the cryptocurrency as a hedge against further weakness. . .With the risk of quicker depreciation rising along with the odds of an impending U.S. interest-rate hike, policy makers are seeking to restrict outflow channels."
CryptoCompare.com CEO Charles Hayter explains:
"At this moment, the rumors are unverifiable, leading to some possible scenarios. With uncertainty comes volatility. A premium has been in existence in the Chinese markets for the past few weeks as the yuan has depreciated — on peaks, this has been as high as $30 between various markets. The average difference has now come off with the three largest Chinese exchanges trading on a par with the two largest USD exchanges, Bitfinex and Bitstamp. This would suggest more weakness on the CNY markets and a haltering of the optimism, for the time being, in China. Either the story is true and Bitcoin will face trouble in China — or rumors are being created and circulated to move markets — which is not a stretch of the imagination."
So far, there doesn't seem to be a direct source linked to the stories. Companies typically do not hear from government officials directly, and some are flat-out denying the claims. Virgilio Lizardo Jr. of Bitbank, for example, dismisses the claims that China would take anything other than a positive approach towards Bitcoin and blockchain technology, and calls the stories "total nonsense."
But regardless of their validity, bitcoin's price has rapidly dropped, and we must ask ourselves again, "If China isn't responsible, what is?"
Will the bitcoin price recover? Post your thoughts below.
---
Images courtesy of Shutterstock, Inside Bitcoins.