According to poll data shared by pseudonymous Bitcoin analyst "PlanB," holders of BTC are seemingly more bullish than ever.
One of the analyst's latest polls suggests that approximately three-quarters of Crypto Twitter is either "HODLing" or buying Bitcoin at the moment. And another poll from gold bull Peter Schiff indicated that a majority of cryptocurrency investors have an extremely strong conviction in holding BTC.
Yet market data shows that Bitcoin is undergoing an influx of sell pressure on one of this industry's most important trading venues: BitMEX.
Bitcoin Sell Pressure Spikes
A cryptocurrency trader shared the chart below on July 15th, showing that while Bitcoin remains in consolidation, there has been a spike in (potential) selling pressure over the past few days.
"3% range bid:asks shows that the amount of asks on Bitmex is at a Bitmex multi month high. Eat through approx 150,000,000$ of sell orders to and we won't even be at 9,400$."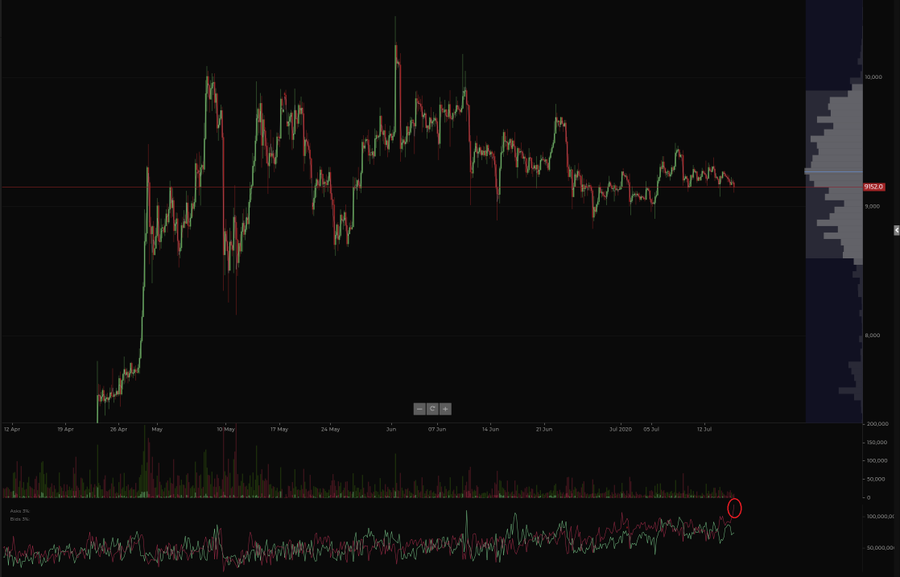 This means that should Bitcoin attempt to rally from current levels, it will encounter more order book resistance than there was before.
The $150 million of Bitcoin sell orders above the current price isn't insurmountable, of course, but it indicates there are some investors that want to keep the market suppressed and/or expect downside.
As an important note, the bid (buy) side of BitMEX's Bitcoin order book has also increased as the ask side of the book has spiked. But, asks still outweigh bids by almost a factor of two.
Institutions Are Building a BTC Short
The ongoing influx of Bitcoin sell pressure comes as institutional traders have indicated they are short-term bearish on the cryptocurrency market.
They've made this indication through the CME's BTC futures market, whose data is publicly released every week per regulations from the CFTC.
As reported by Bitcoinist, crypto data aggregator "Unfolded" found that CME  accounts deemed "institutions" are cumulatively net short just above 2,000 contracts.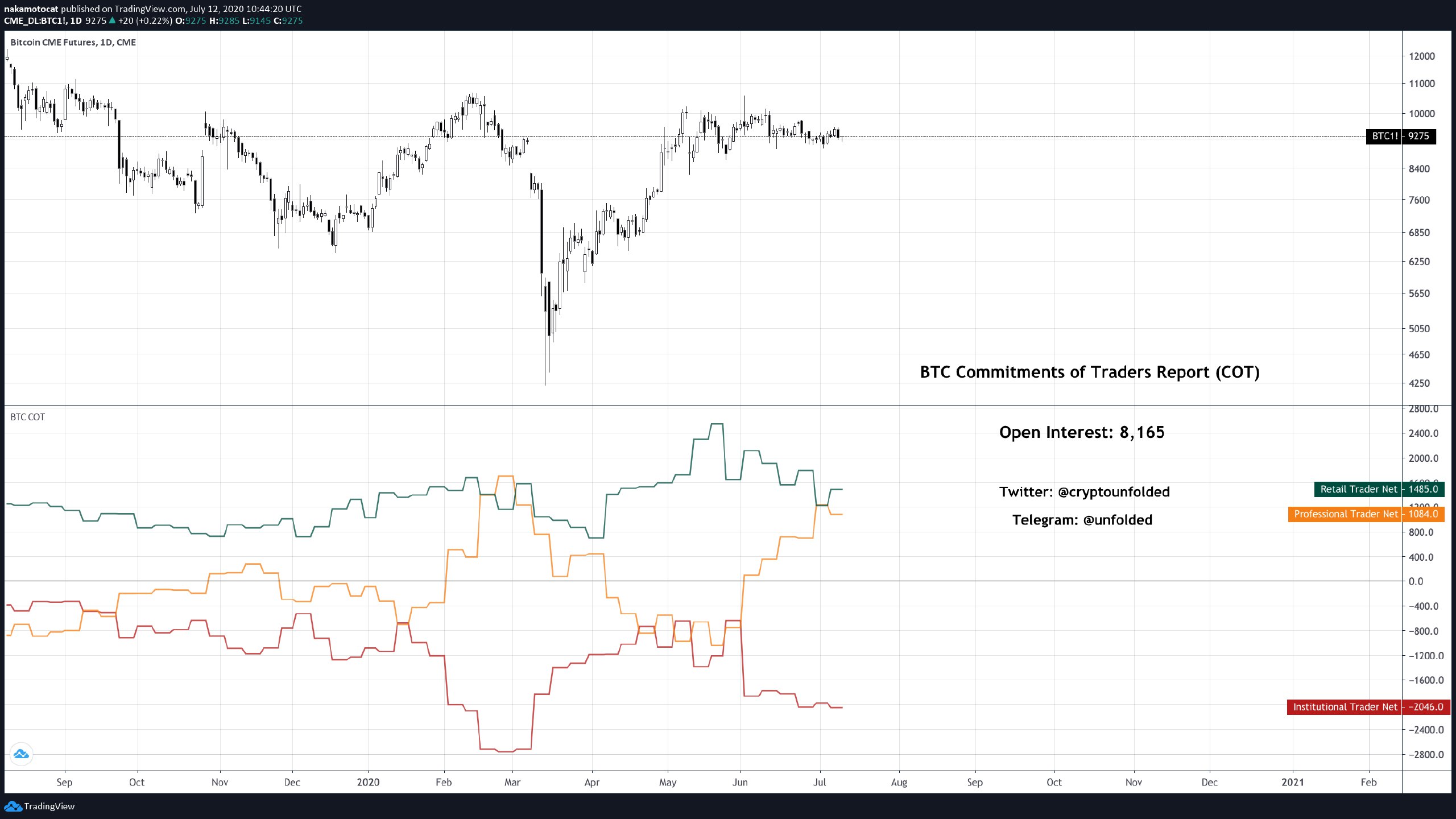 This bearish fact only adds to the number of technical signals suggesting that Bitcoin may undergo a correction.
Other technical signals mentioned by traders include Bitcoin's recent move below the range equilibrium, certain bearish crossovers in moving averages, and trend weakness according to the Ichimoku Cloud.
Couple these bearish signals with the fact that Bitcoin has seen extremely low volatility over recent weeks and some think that BTC's multi-month consolidation will finally resolve in the lower direction.
Featured Image from DepositPhotos
Price tags: xbtusd, btcusd, btcusdt
Charts from TradingView.com
Bitcoin Selling Pressure on BitMEX Is At Multi-Month Highs: Analyst