LDJ Capital founder and chairman David Drake went on record, saying that "Bitcoin will be worth $30,000 at the year end." After a "cold winter" for cryptocurrencies, the noted investor says that 2018 will shape up as a refining one for the field.
---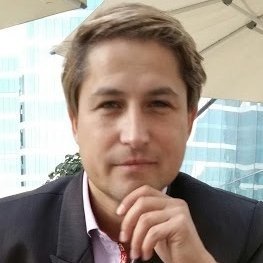 "Cryptocurrency Wall Street Time"
Speaking to Bloomberg, LDJ Capital's David Drake went on to express his positive outlook for the direction which Bitcoin is moving. He notes that cryptocurrency is hot in Asia right now as well as the US, which he states is the "biggest market right now." Drake is very optimistic, predicting a serious surge in the price of the world's leading cryptocurrency. This is due to increasing guidance from regulatory bodies as well as Wall Street getting more involved.
While Drake does believe in the bright future of Bitcoin, he seems to have a rather different take on it compared to Twitter's CEO Jack Dorsey, who said that Bitcoin will be the internet's "single currency" recently. Instead, Drake insists that "hundreds" of different cryptocurrencies shall remain present on the market.
Calm Your Horses
The noted bitcoin investor is firm on the fact that there are highly-innovative projects offering "great solutions" that could shakeup the cryptocurrency rankings. He notes several virtual currencies are hot on the heels of Ethereum, but he maintains Bitcoin will stay on top. According to Drake, Bitcoin is all about capital preservation.
He's also taking a laid-back approach to all the ongoing hype. "We've got to  calm down a little bit", Drake says after acknowledging the SEC claims that some of the existing currencies are "fraudulent."
Bright Future Ahead
Even after the recent moves of Google and Facebook to ban direct advertising of initial coin offering (ICO) projects, Drake remains entirely optimistic. He says that they are "doing the right thing" as it places the emphasis on projects with real solutions. His position is the same regarding the SEC clamping down on ICOs, believing that this will only legitimize projects with real value, actionable solutions, and products with actual application.
After a "cold winter" for cryptocurrencies, LDJ Capital's founder seems to believe that 2018 will shape up as a defining one for the field.
What do you think 2018 holds for the crypto world? Will Bitcoin hit $30,000? Let us know in the comments down below!
---
Images courtesy of Pxhere, LinkedIn, and Bitcoinist archives.