BitFury is a well-respected company in the Bitcoin community, as they are a hardware manufacturer as well as a company helping with validating transactions. In one of their recent announcements, the company mentioned how they made a strategic investment in BitPesa. This investment will help grow the Bitcoin trading platform and universal payment solution offered by BitPesa.
Also read: Bitcoinist Weekly News Re-Hash: Bitcoin Classic Gaining Steam
BitFury Investment in BitPesa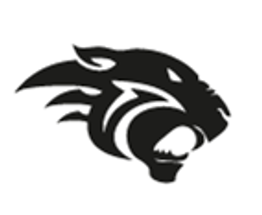 It may sound strange on paper to hear BitFury has taken an interest in BitPesa, let alone invest in the company. But both businesses share a similar goal, as they want to increase Bitcoin's appeal to mainstream consumers all over the world. BitPesa is trying to achieve this goal by operating as a universal Bitcoin payment and trading platform.
Most of the BitPesa focus lies on the African continent, as this is one of the regions around the world most prone to financial disruption. With a booming mobile device market and a huge lack of existing financial services, Africa could become a major hub for Bitcoin adoption in the coming years. However, BitPesa has been going through its fair share of struggles in the region as well.
BitFury wants to help this company out by making a strategic investment to build out the infrastructure provided to bring Bitcoin-based financial services to the African population. There will be obstacles along the way, as the road to economic growth is not an easy one, especially not for Bitcoin companies.
BitFury CEO Valery Vavilov explained it as follows:
"A secure, transparent and trusted form of exchange is being made possible by BitPesa, and our investment will allow us to work together to leverage the innovative power of the Bitcoin Blockchain for the benefit of the entire pan-African continent."
At the same time, BitPesa is enjoying the support provided to them by BitFury so far. The Bitcoin hardware manufacturer knows how hard it is to make a name for itself in the world of digital currency. Moreover, BitFury has become a household name in the world of traditional finance as well, and BitPesa could reap the rewards from that network of individuals in the long run.
Shaping The Future of Finance In Pan-Africa
At the time of publication, BitPesa offered their services in Kenya, Nigeria, Uganda, and Tanzania. Thanks to this strategic investment – which was made under the BitFury Capital investment arm – the company can solidify its position in these markets and even considering expanding to additional regions.
This is where BitPesa has a leg up over traditional brokers or cash agents in Africa, as the company is licensed by the FCA as an Authorized Payment Institution. Even though Bitcoin operates outside of the realm of traditional finance, more and more consumers see the benefits offered by digital currency.
What are your thoughts on BitFury investing in BitPesa? How will it help shape the future of Bitcoin in Africa? Let us know in the comments below!
Source: Medium
Images courtesy of BitFury, BitPesa, Shutterstock